ChatGPT accounts sell cheaply as bowls of pho
People who want ChatGPT accounts can easily buy accounts online for only tens or hundreds of thousands of dong.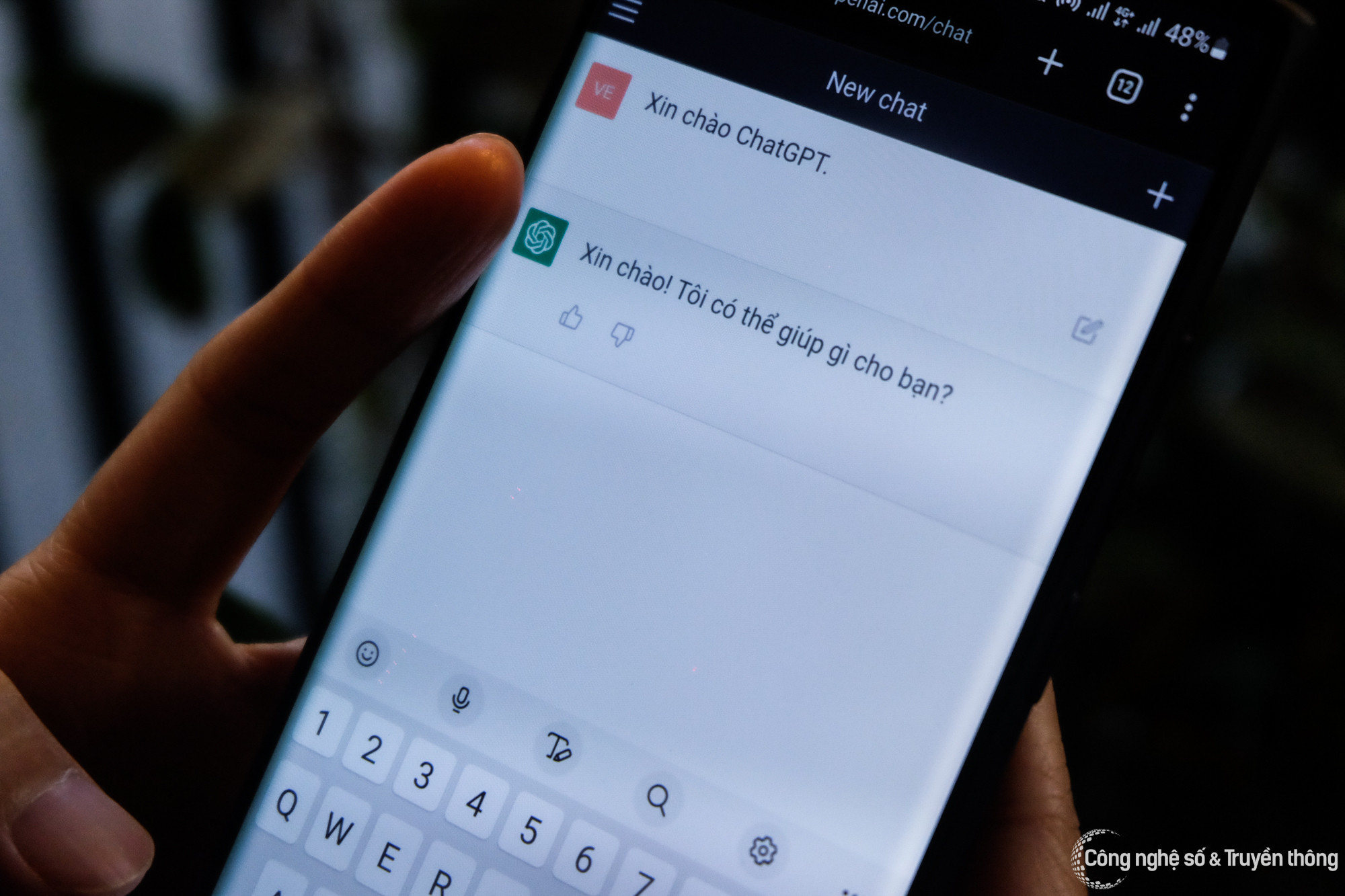 ChatGPT has become a technological phenomenon discussed by people both young and old. After only five days of launching, the AI program reached 1 million users.
The record of 1 million first users of ChatGPT after one month is far higher than other technological platforms such as Instagram (it took 2.5 months to reach the same figure), Spotify (5 months), Dropbox (7 months) and Facebook (10 months).
On social networks, the number of posts with content related to ChatGPT is at a high level. But OpenAI still doesn't support the use of ChatGPT in Vietnam.
In order to register accounts and use ChatGPT, users have to forge IP addresses and international phone numbers. But demand is high.
Whenever there is demand, supply will appear. Many people have found a new way to make money – selling ChatGPT accounts to those who cannot create accounts themselves.
ChatGPT accounts are selling at prices ranging between tens of thousands of dong and hundreds of thousands of dong.
Vu Ngoc, a seller of online accounts in Hanoi, told VietNamNet that more people want to purchase ChatGPT accounts.
"I can sell dozens of accounts on some days," he said.
Several weeks ago, each ChatGPT account sold at VND200,000. However, as there are more sellers, the prices have been forced down to VND100,000. Some sell for just VND50,000.
Nguyen Phan, who used this kind of service, said he was curious about the chatbot and spent VND50,000 to buy an account.
After transferring money to pay for an account, the buyer receives an account to log in to OpenAI and use ChatGPT. The account includes an email address and password to log in.
"I just logged in to try chatting because of curiosity, but I have shared the account with relatives and friends," Phan said. "The account is not expensive, just equal to the price of nearly two bowls of pho."
Meanwhile, many social users don't have to spend money to buy ChatGPT accounts, but can use it. They are members of groups on social media and share ChatGPT accounts. People who have knowledge about information technology (IT) can create accounts.
Trong Dat