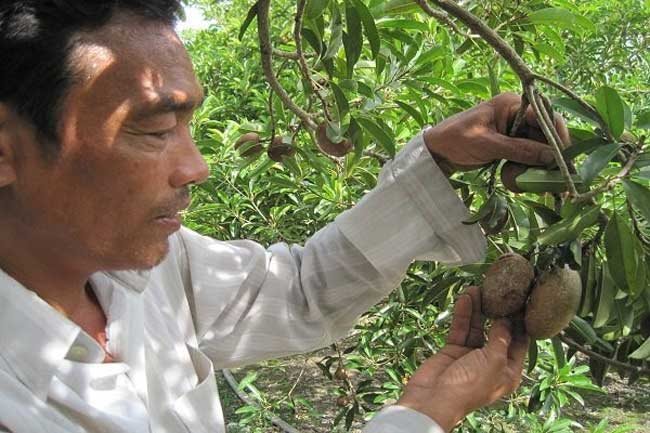 A farmer in his fruit garden. China contributed 72.6% to Vietnam's vegetable and fruit export revenue in the first five months of the year
Vietnam generated US$1.76 billion from vegetable and fruit exports in the five-month period, including US$1.28 billion from the Chinese market.
China was followed by the European Union with US$60.16 million, accounting for 3.4% of Vietnam's total revenue from vegetable and fruit exports and increasing 39.7% year-on-year.
The ASEAN market came third with US$59 million, followed by the United States with over US$58 million and South Korea with US$55 million.
In 2013, the northern neighbor accounted for only 28% of Vietnam's vegetable and fruit export revenue. The proportion surged to 70.8% in 2016, 75.7% in 2017 and 70% last year.
The heavy dependence on the Chinese market has put local vegetable and fruit exports at risk. Vietnam's dragon fruit, watermelon and durian have recently faced price plunges as China has suspended purchases.
According to Dr. Luong Ngoc Trung Lap, an economic expert, China has tightened control over agricultural products exported to its market, especially through informal channels.
As such, local management agencies need to conduct negotiations to continue the export of local farm produce to China. SGT
Trung Chanh