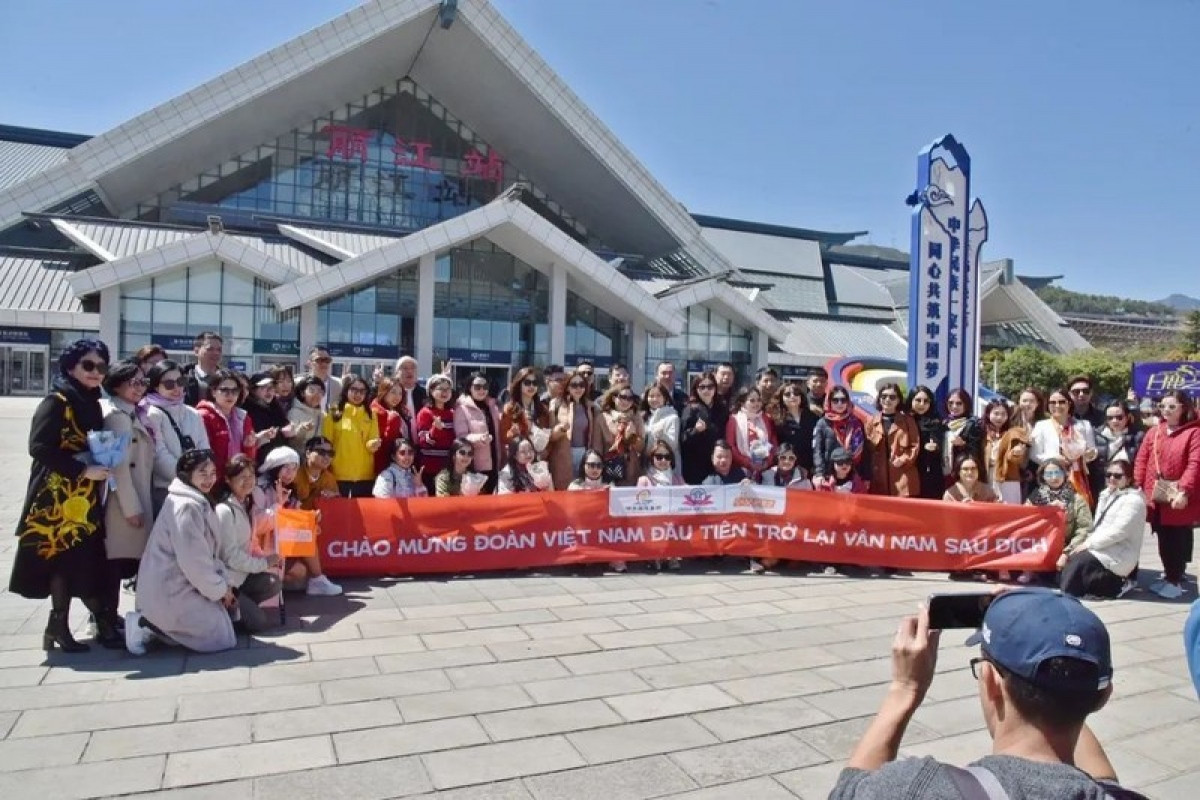 The northern neighbour moved to open its borders for foreign tourist groups starting from March 31 as part of the Chinese Government's decision to abandon its 'zero tolerance' policy towards COVID-19 infections, the Chinese Ministry of Culture and Tourism announced.
Following this policy shift, Chinese travel agencies and online tourist service providers resumed the organisation of inbound group tours for foreign citizens and provision of 'plane tickets plus allocation' services.
Liuzhou city in China's Guangxi Zhuang Autonomous Region welcomed the first group of foreign tourists on March 31, including representatives of more than 10 Vietnamese travel operators in order to promote cross-border tourism co-operation between the two sides.
The Vietnamese delegation visited the place where President Ho Chi Minh lived in Liuzhou city, learning about his revolutionary activities in the locality.
In addition, the group toured Liuhou Park and several famous sightseeing spots around Liuzhou city in preparation for new tours by Vietnamese visitors to China in the near future.
This comes after a group of 72 Vietnamese tourists traveling by train arrived in Lijiang city in Yunnan province.
They expressed their wishes that the opening of the international tourism market will mark the start of an increasing number of travelers from Vietnam and Southeast Asian countries visiting the Chinese locality.
Before the COVID-19 outbreak in 2019, China received 145 million foreign arrivals with tourism revenue of US$131.3 billion.
Vietnam makes up China's second largest main international visitor market, behind only Myanmar.
Source: VOV