Travel firms begin to sell tours to China in April
Travel firms and agents have begun selling tours to China with departure time in April, including both road and air tours. More orders will come if the first tours go smoothly.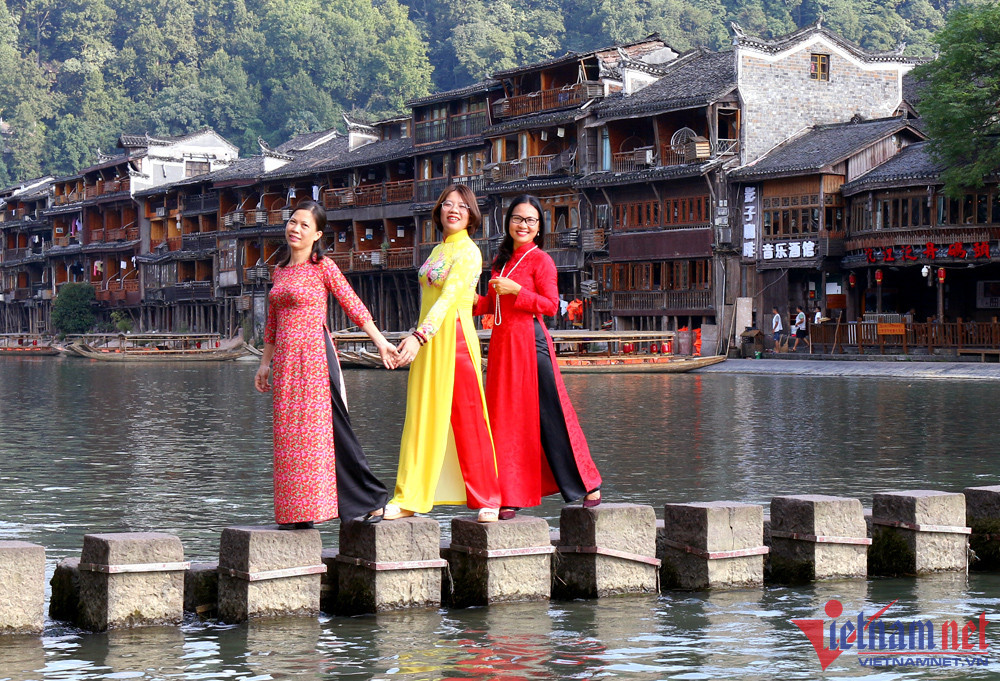 The Chinese administration has officially announced the reopening of all kinds of visas, including international tourism visas, commencing from March 15.
The tours on sale are mostly road-train tours and air tours (using Vietjet Air's chartered flights carrying Chinese travelers).
For road tours, for example, Flamingo Redtours is selling 3-day tours to Nanning – Qingxiu shan (from VND4.99 million per traveler); 4-day Nanning – Guilin (VND6.49 million); 6-day-and-5-night Nanning – Phoenix Ancient Town – Zhangjiajie - Qixing shan (VND7.99 million).
A representative of Flamingo Redtours said the firm is still waiting for detailed guidance from the Chinese partners about procedures and for non-stop air routes to be reopened. In the immediate time, the firm is just selling the road tours, departing in late April (May holiday).
As for charter tours, the firm is negotiating with air service providers and land tour partners before designing detailed products for clients.
At Holiday Indochina, which began selling tours nearly a month ago, it has over 100 clients registering Kunming – Lijiang – Shangri La (6 days and 5 nights) road tours with the tour fee of VND14.35 million per traveler. The first three buses are scheduled to depart in early April.
From late March, Vietluxtour will sell tours from Phoenix Ancient Town to Zhangjiajie with departure in April. The tour fee is between VND10 and VND17 million, which is nearly the same as pre-pandemic days.
Alibaba Vietnam is also offering road tours (buses and two stages of high-speed train) Hanoi - Kunming - Lijiang - Jade Dragon Snow Mountain – Shangrila, expected to depart on April 7, one trip a week. The program will last until June 2023. The tour fee is VND12.99 million per traveler. A surcharge of VND500,000 will be collected in the May holiday.
The firm cannot receive clients for Zhangjiajie - Phoenix Ancient Town because the Chinese side has stopped the train from Nanning to Zhangjiajie beginning March 25. Meanwhile, with road tours, travelers will have two nights on the train.
Many travelers have asked for information about the tours, but the firm has decided not to sell tours until the night train is resumed, or until the partners have better solutions to ease hardship for travelers.
In the south, taking full advantage of the chartered flights exploited by large firms between April and May, Beibaogo is offering non-stop tours to Phoenix Ancient Town, Zhangjiajie and Tianmen Mountain.
Ngoc Ha