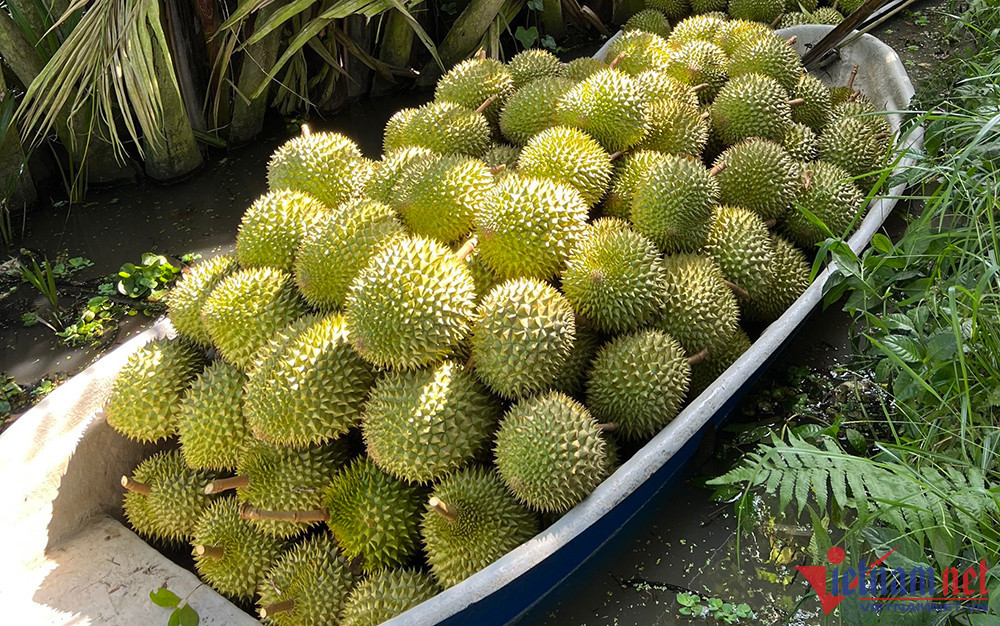 Albert Lui, Secretary General of the International Buyers' Association, at a forum connecting producers and consumers of farm produce in the Netherlands and Northeastern Europe, recently shared his experience about export channels to foreign markets.
He predicted that in the next five years, food demand from the Chinese market will increase by 35 percent. Chinese demand from Vietnam is increasing. But he pointed out that as raw material imports have to go through many intermediaries, the final prices of finished products when reaching Chinese consumers are relatively high.
"We need to find a way to export Vietnam's farm produce directly to end users, so we will be able to reduce costs paid to intermediaries," he said.
With his experience, Lui noted that Chinese consumers have a habit of buying goods based on their brands. The consumers ate familiar with Thailand's Monthong and Malaysia's Musang King durian, but Vietnam still cannot build strong brands to approach consumers.
In addition to branding, he thinks that it is necessary to have common standards so that the Chinese can understand the quality of Vietnamese farm produce.
Vietnam needs to build trade promotion agencies overseas with the support of the State and the Ministry of Agriculture and Rural Development (MARD).
"The best way to boost exports, especially to China, is to establish farm produce trade promotion centers, which would quickly solve problems related to market access," he said.
According to the Chinese customs agency, the value of durian imports of the country was just $2.3 billion in 2020, while the figure soared to $4.5 billion in 2021, the highest level in history. The average price of fresh durian surged from $4 per kilogram in 2020 to $5.11 in 2021.
As China is the biggest market in the world, experts believe the future of durian heavily depends on China.
Currently, Thailand is topping the list of durian suppliers to China, accounting for 40 percent of the market share. In 2020, its durian export turnover to China reached $2.51 billion. In 2021, as demand boomed, Thailand earned $3 billion from the export to the 1.5 billion consumer market.
The General Department of Customs (GDC) reported that Vietnam exported $46 million worth of durian in the first five months of the year. The figure was $97.8 million in the whole year of 2021.
After many years of exporting durian through unofficial channels, Vietnam recently received China's approval to export products through official channels.
Tam An