Climate Change: Vietnam's strong political commitment to protection of human rights
In the context of the speed of climate change, urbanization is increasing rapidly and complicatedly, human rights violations such as social inequality, discrimination against women and migrants, refugees, extreme poverty... still happen.
Therefore, the recent plenary session of the United Nations General Assembly welcomed the Secretary-General of the United Nations to issue a document calling on countries to take urgent action together. The High Commissioner for Human Rights Michelle Bachelet stressed the challenges in ensuring human rights posed by climate change and nontraditional security threats and called for accelerating international cooperation, enhancing the sense of responsibility to ensure that future generations can live in freedom, peace, dignity, and basic rights in education, health and social security are guaranteed.
According to Michelle Bachelet, countries need to comply with international human rights laws, early end all forms of discrimination to promote inclusive socio-economic development, and actively implement the Agenda 2030 for Sustainable Development, the Global Agreement on Legal, Safe and Order Migration (GCM) and the Paris Agreement on Climate Change.
Vietnam recognizes and acts promptly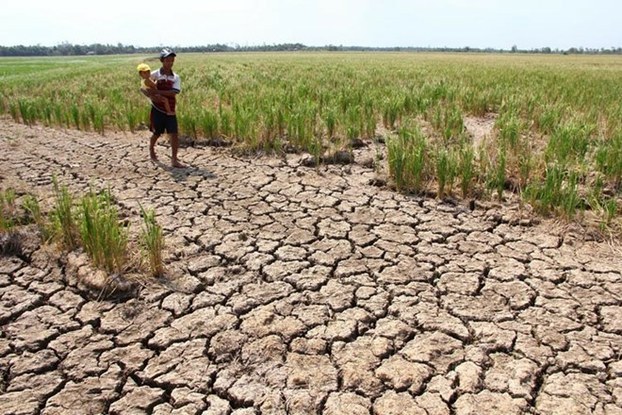 Illustrative image
Vietnam is in the group of 5 countries that will be severely affected by climate change. Climate change has been causing extreme climatic conditions, unpredictable and intense natural disasters such as unprecedented floods in the central region and prolonged salinity in the Mekong Delta.
These negative impacts have a huge impact on vulnerable groups such as women, the elderly, children and people with disabilities. In the agricultural sector alone, the most obvious impact from climate change is crop failure, so the ability to re-invest and production of this subject is very difficult because they lack capital, so the poverty situation of the poor will be exacerbated under the impact of climate change.
For poor households, they are in danger of being greatly affected by landslides, floods, storms, hot weather, especially migrant households; polluted water sources, poor living conditions, especially when there are natural disasters and extreme weather; The poor infrastructure for this subject also makes it difficult for traveling and support for them.
It is forecast that from now to the end of the 21st century, the annual average temperature increase in Vietnam is estimated from 2-3 degrees Celsius, leading to sea level rise, directly affecting 10-12% of the Vietnamese population and causing a loss of about 10% of GDP.
As a developing country, these impacts on Vietnam are enormous. According to studies, the effects of climate change can undermine Vietnam's achievements in recent years and affect basic human rights. Therefore, the Vietnamese Government has made efforts to cope with natural disasters by reducing risks, accelerating preparation work and developing various scenarios on the impact of climate change.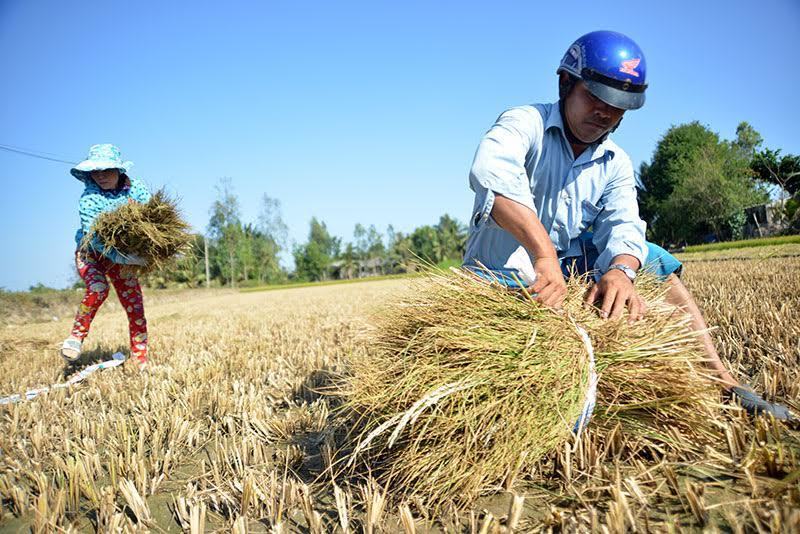 Illustrative image
These actions affirm Vietnam's policy in ensuring human rights, especially human rights of vulnerable groups in society.
Notably, the Vietnamese Government has made strong political commitment on responding to the common global concern about climate change. On forums on cooperation against climate change or at diplomatic meetings, Vietnamese leaders always affirm the implementation of international commitments, effective implementation of relevant international commitments and the expectation to cooperate with other countries in this field.
At the 74th session of the United Nations General Assembly which took place last September in New York (USA), Prime Minister Nguyen Xuan Phuc and world leaders voiced their support for the issuance of a new, urgent agreement on man and nature.
In a short film screened at the "Leaders for Nature and People" event, Prime Minister Nguyen Xuan Phuc affirmed: "Vietnam is making great efforts to join hands with the world to make transition towards a green economic model, a circular economy. Vietnam is determined not to trade the environment for economic development, affecting sustainable development, always place responding to climate change and natural resource management , environmental protection at an important position in its development directions".
It is important to mention one of the initiatives that marked Vietnam's term as a member of the UN Human Rights Council (2014-2016) on climate change. As a member of the UN Human Rights Council, Vietnam proposed initiatives related to efforts to respond to the impacts of climate change, ensure the rights of vulnerable groups, and achieve sustainable development goals. Under Vietnam's initiative, a resolution on climate change co-authored by Vietnam, the Philippines and Bangladesh focusing on the impact of climate change on women's rights was approved by the UN Human Rights Council.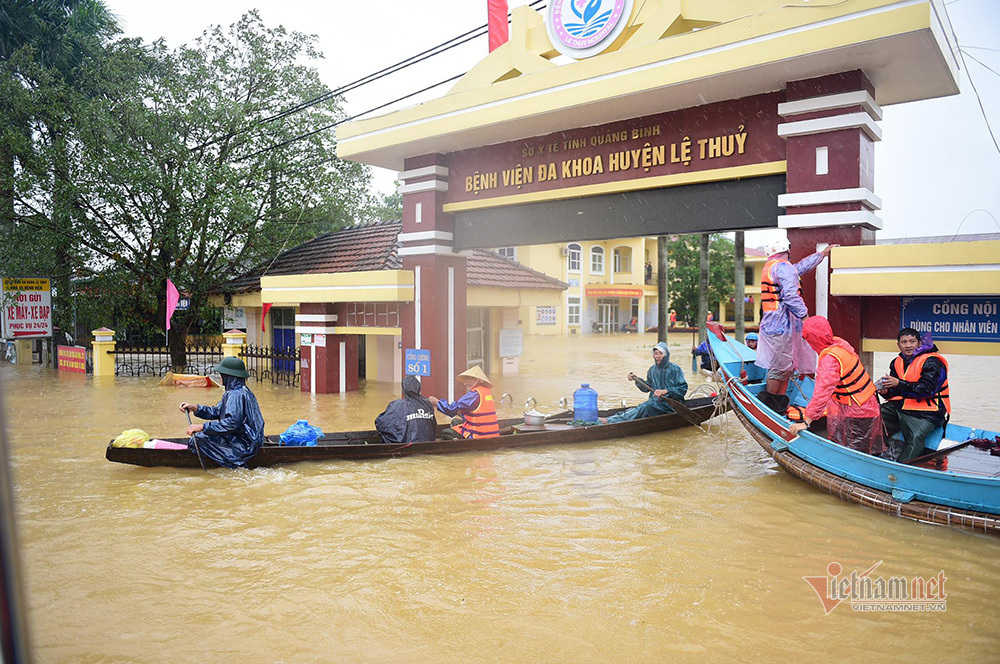 Illustrative image

Notably, after successfully completing its term, although it was no longer being a member of the United Nations Human Rights Council after taking the position twice, Vietnam continues to pursue proposed initiatives to the Council, including the initiative on climate change response to guarantee the rights of vulnerable groups. Vietnam will also promote similar initiatives or topics related to these contents in bilateral and multilateral forums such as the United Nations Economic and Social Council (ECOSOC), the UNESCO Executive Council. At the regional level, Vietnam can also incorporate contents of interest in activities within ASEAN mechanisms and the ASEAN Intergovernmental Commission on Human Rights (AICHR).
Scientific and correct awareness of the harmful effects of climate change for having practical solutions and actions is an urgent requirement. Protection of the environment in general, response to climate change and ensuring human rights in climate change policies and laws in particular, is implemented by many different measures and on basic principles, including the principle that the State recognizes and protects human rights to live in a healthy environment.
Hong Huong