Coach Park Hang Seo sends letter to national squad
The Korean head coach Park Hang Seo of the Vietnam national football squad has reminded his players to make greater efforts as they are carrying a sense of pride after making history – advancing to the final Asian qualifying round.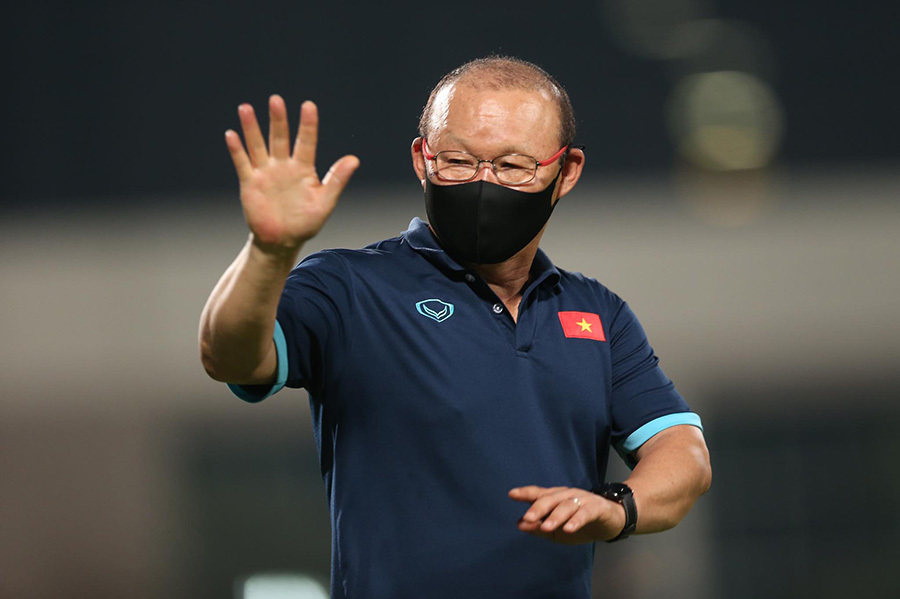 Coach Park Hang Seo
On June 23, the Vietnamese national football squad finished a one-week quarantine as per regulations on Covid-19 prevention and control.
Before saying goodbye to the players and the assistant team, Coach Park Hang Seo wrote a letter to thank his associates and players for fighting hard to make history for Vietnamese football.
"It's me, Coach Park Hang Seo. In the last three matches of the second qualifier, all of us have been together which brought us to the final qualifying round of the World Cup 2022. I am really happy about this," he wrote.
He expressed thanks to all the players for trusting the coach, gathering the highest mental strength and making their best efforts, and to the assistant team who devoted themselves to the team day and night and supported the team anytime and anywhere without worrying about anything, as well as all members of the team who tried their best in their positions.
The head coach reminded Vietnamese players to make greater efforts as they are carrying the pride of being members of a national squad which has written a new page in the history of Vietnam's football.
For his part, Park promised that he will try his best with the highest responsibility with the work assigned to him.
He stressed that they have a lot of work to do and from now on they have to prepare for the final qualifying round of the World Cup 2022 from next September to cope with top-tier strong teams in Asia.
"More than ever, the whole team needs to be even more focused, from physical condition to willpower to tactics. If we continue to be united and make every effort as we have done, I believe that the Vietnamese team will achieve the goal set," Park wrote.
On July 1, AFC will hold a draw for the final round of the 2022 World Cup in Asia. Twelve national teams are divided into 2 groups. Teams will compete in a round-robin 2 rounds to calculate ranking points. The four first and second teams in two groups will go directly to the FIFA World Cup Qatar 2022, and the two 3rd placed teams will compete for play-off tickets with representatives of another continent.
The Vietnamese team ranked 11th out of 12 teams that qualified for the third qualifying round of the 2022 World Cup in Asia. 
Song Ngu

Players called up to the Vietnamese national football team have the chance to receive a significant bonus if they win the 2023 Asian Football Confederation (AFC) Asian Cup in China.