Control of bad content on social networks should be tightened
Tik Toker No O No, who criticized the poor, was boycotted by the community and forced to shut down by the authorities. He is not the first Tik Toker that has posted bad content on social networks.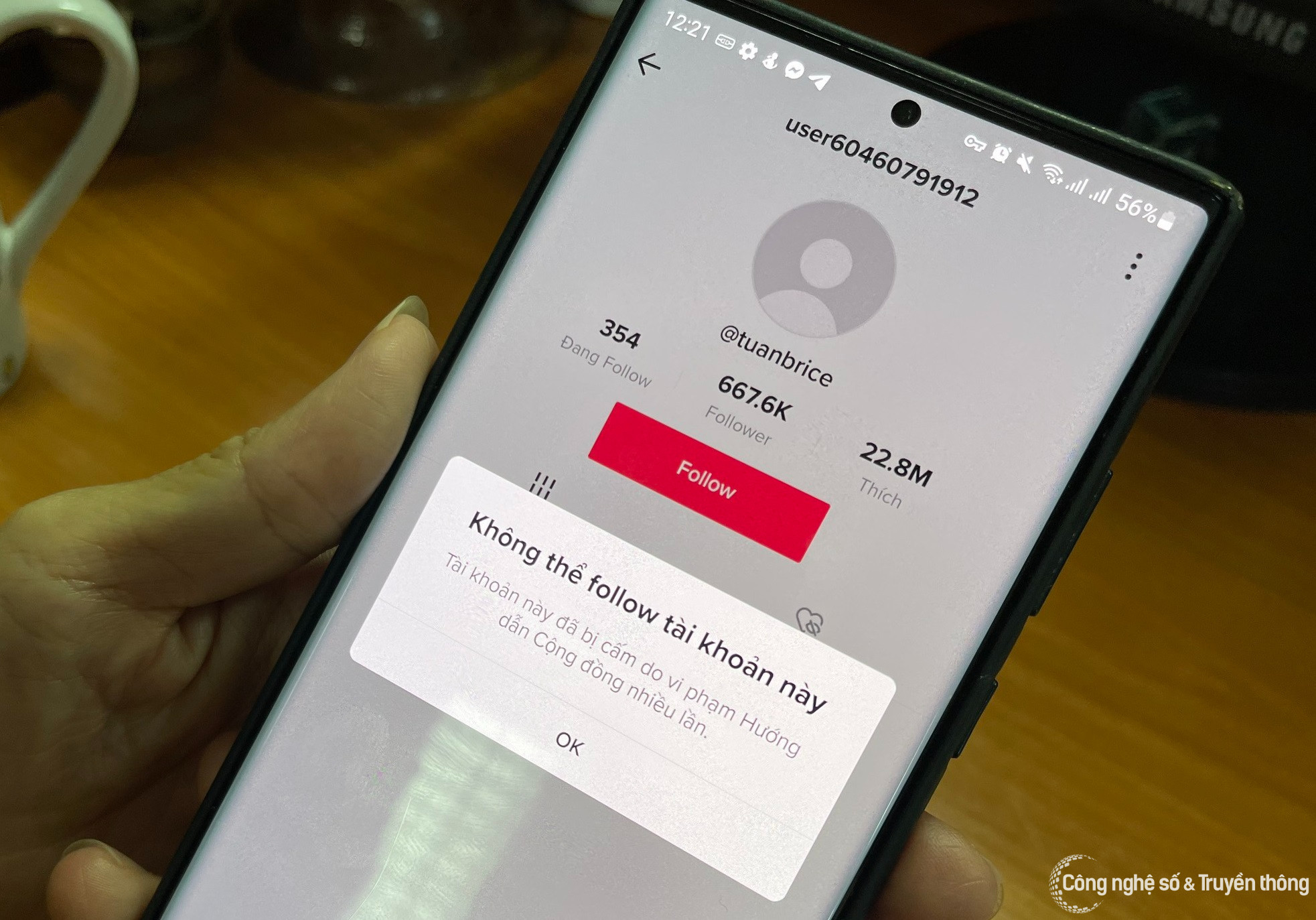 According to Tik Tok's Q2 transparency report, the platform has deleted 113 million videos which violated the rules within three months. However, the figure just accounted for 1 percent of total videos posted on Tik Tok in Q2. The platform set limitations on direct messaging of accounts aged 16-17, updating the feature of subjects for videos before posting, automatically turning off notices at 9pm for account users aged 13-15 and at 10pm for account users aged 16-17.
Le Truong An, MA of Education, a postgraduate at Suranaree University in Thailand, said that though social networks all have 'filters' that prevent dirty content and false information, such content cannot all be erased. There should be cooperation from the community. The case of No O No is an example. People voiced similar protests against it.
Prior to that, in August, Lam Dong Police imposed a fine of VND10 million on Tik Toker Hoang Minh for a video clip that slandered people in the central region. In July-August 2022, the Dong Da district Police in Hanoi punished VMH and NVC for illegally using police's uniform and publishing on Tik Tok. In the latest news, the HCM City Department of Information and Communications released a decision on fining the owner of the No O No channel VND7.5 million for the same behavior.
No O No has suffered heavy economic losses because the TikTok account used insulting words towards the poor.
In the face of the wave of boycotting of social network users, Tik Tok Vietnam decided to shut down the account of @tuanbrice (No O No) forever.
The inspectors of the HCM City Department of Information and Communications later had a working session with the owner of the channel and decided to impose a fine on Pham Duc Tuan (No O No) for the behaviors of providing and sharing information to promote behavior not suitable to the nation's fine customs and traditions.
After his account @tuanbrice was locked, No O No set up a new TikTok channel at @tuanbrrice99. The number of followers at the new channel is 60,000.
According to Ngo Duc Duy (Duy Tham), a Tik Toker with more than 1 million followers, no matter what Tuan does in the future, it will be very difficult for him to obtain applause from the audience. Both the audience and brands will turn their back on Tuan.
Trong Dat