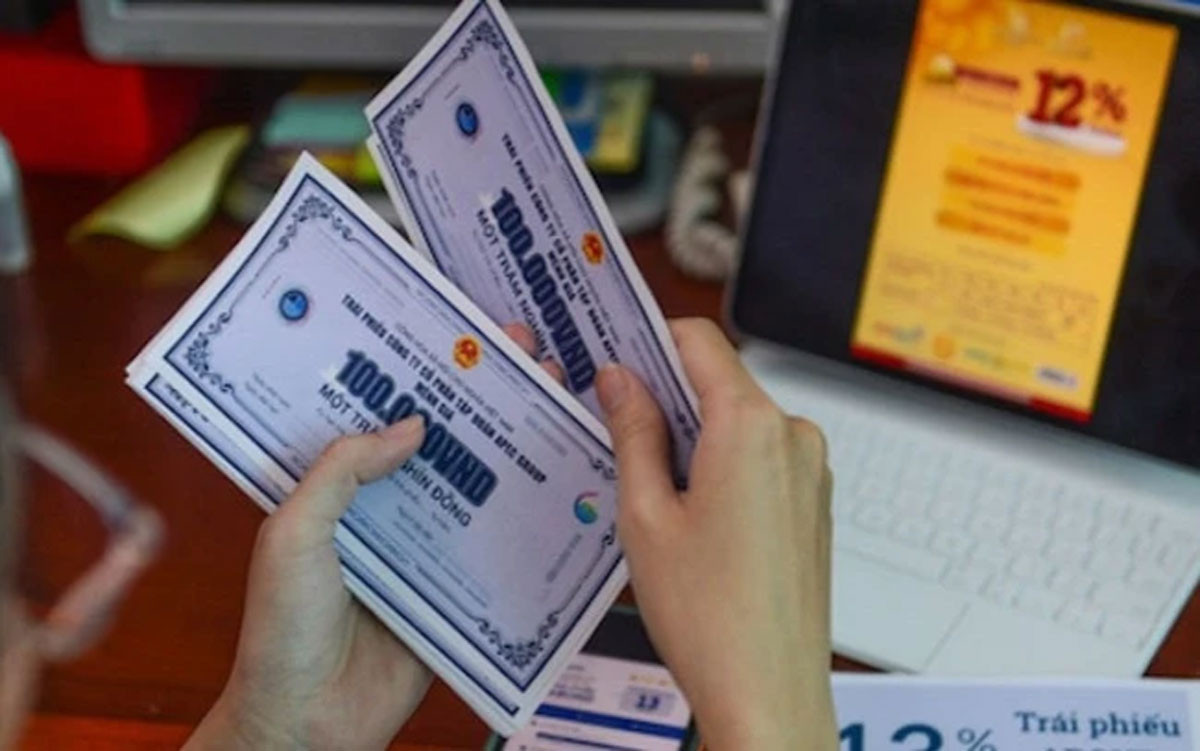 The Vietnamese bond market warmed up again in the March 10-17 week after a year of sluggishness because of a series of scandals, from Tan Hoang Minh to Van Thinh Phat.
Nam An Investment and Trading JSC on March 10 issued VND4.7 trillion worth of 18-month bonds at the interest rate of 13 percent per annum. This is the largest lot of bonds successfully issued in the last year.
Just days later, on March 14, an anonymous investor spent VND2.3 trillion to buy 5-year bonds of Dream City Villas at the interest rate of 6 percent per annum.
On March 16, Ngoi Sao Phuong Nam Urban Area Development, also successfully raised VND4.96 trillion worth of capital through bond issuance, to mature in 18 months, at the interest rate of 13 percent in the first phase. Later, the interest rate will float.
Also, during that time, Luxury Living and Hung Yen Investment & Urban Development issued bonds worth trillions of dong. The former raised VND4.8 trillion worth of funds, while the latter VND4.5 trillion.
They are all real estate firms, and they issued bonds privately.
On March 17, Masan Group (MSN) owned by President Nguyen Dang Quang also successfully mobilized VND2 trillion worth of capital via bond issuance.
After Decree 08/2023 took effect March 5, real estate firms have issued VND20 trillion worth of bonds. Together with Masan and other enterprises, the total capital mobilized through bond issuance has reached $1 billion.
Analysts say that Decree 08, which has replaced Decree 65, has helped the bond market warm up again, because it allows issuers to negotiate on the characteristics of bonds, including negotiations on the extension of bond maturity.
In fact, before Decree 08 was released, some issuers negotiated with bond holders about this, but the negotiations met with big difficulties and the success rate was low because of the lack of a legal framework.
Vicente Nguyen, CIO of AFC Vietnam Fund, commented that this is good news when many enterprises have come back to attract capital through the bond market. However, this is still not enough to say about the real influences of Decree 08.
Huynh Minh Tuan, the founder of FIDT, also said the successful issuance of bonds recently is just a 'little fire' in the bond market. Nguyen Tri Hieu, a respected economist, said the decree has helped ease difficulties, but still cannot eliminate the thirst of the bond market. He stressed that the important thing now is restoring investors' confidence.
Manh Ha