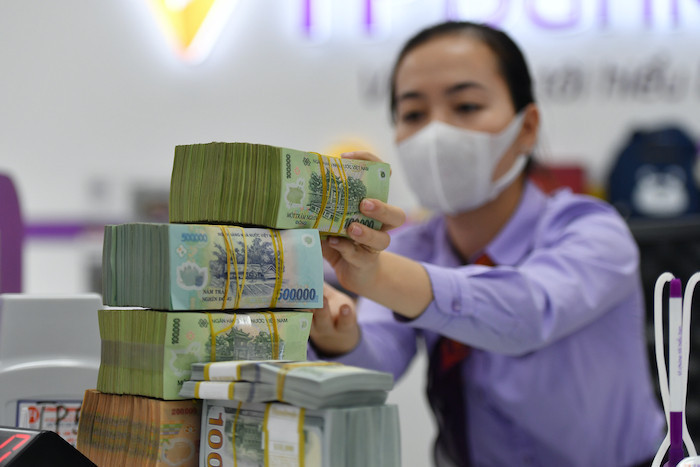 DIC Corp (DIG) on November 17 announced the completion of the buyback of VND1.6 trillion worth of two lots of corporate bonds issued in 2021 which are expected to mature in 2024.
The two lots of bonds have a total value of VND2.5 trillion, which means that DIC Corp still owes VND900 billion to bond holders.
The move by DIC Corp was taken amid the strong redemption wave over the last six months, after the wrongdoings in bond issuance committed by Tan Hoang Minh and Van Thinh Phat were discovered. HAGL, REE, Gelex, Tan Viet Securities.
According to MOF, from the beginning of the year to mid-November, enterprises bought back VND152.5 trillion worth of bonds, an increase of 50 percent compared with the same period last year.
According to Fiin Ratings, in October alone, the domestic bond balance decreased by VND15.8 trillion after issuers bought back bonds and bonds became mature. Enterprises also implemented goods bartering and converted bonds into loans as a debt restructuring solution. This was a positive sign for liquidity which helps ease pressure on cash to pay debts in the short term.
However, Nguyen Tri Hieu, a respected economist, noted that there has been a sale campaign recently. The crisis and domino effects have caused losses to all involved parties: investors fear their pockets will shrink, issuers fear they may be inspected for hurried buyback of bonds and state management agencies have been put under pressure. Meanwhile, bond investment funds are facing the danger of losing liquidity.
The redemption and other measures narrowed the bond credit scale as well as the maturity pressure by the end of 2022.
According to Nguyen Tung Anh from Fiin Ratings, the total value of real estate bonds to mature after November 15, 2022 to December 31, 2022 has fallen to VND21.85 trillion.
Real estate bonds are now the focus of the market. By the end of October, the total real estate bonds in circulation had reached VND445 trillion, accounting for 34 percent of total privately issued corporate bonds in circulation.
This is not a big figure, but according to Tung Anh the bonds were issued mostly by unlisted companies and there is very little information about issuance organizations.
Reports show that VND119 trillion worth of bonds would mature in 2023 and VND111.81 trillion in 2024.
The pressure on debt payment has eased, but there is decreased confidence in the corporate bond market. The bond market in October was nearly frozen with only one privately issued campaign implemented.
Duy Anh