The race takes place at the end of the eighth lunar month and at the beginning of the ninth lunar month (around September and October).
Sene Dolta Festival comes when local farmers are preparing for the autumn-winter paddy crop, and they usually force their cows to plow pagodas' paddy fields free of charge. In the past, after work, cow owners often held competitions for fun to find the strongest cows.
Pagodas have organized such competition as an annual traditional festival ever since.
In this year's event in An Giang's Tri Ton District, 64 pairs of cows took part in the race.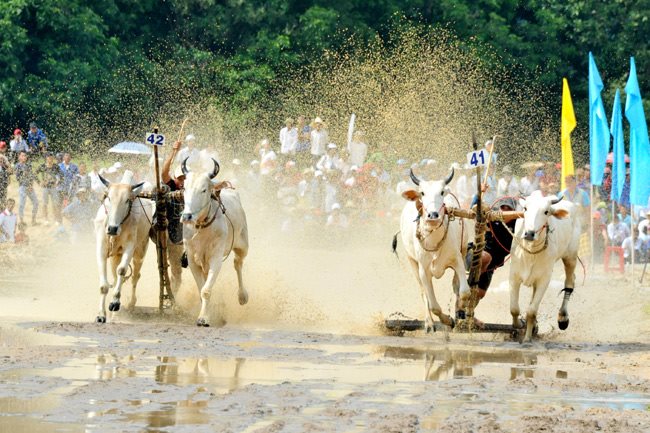 Each race involves two pairs of cows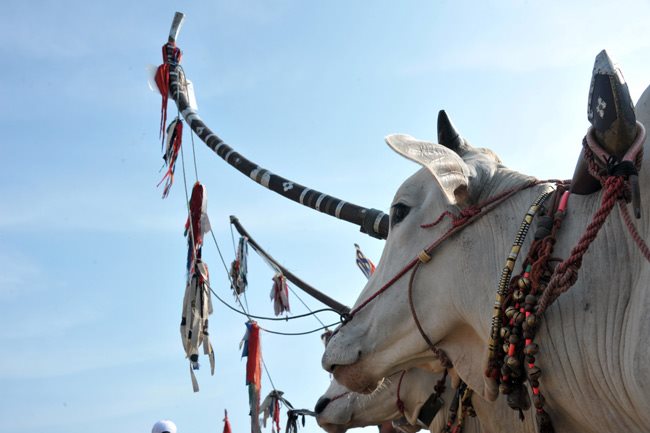 Cows are ready to race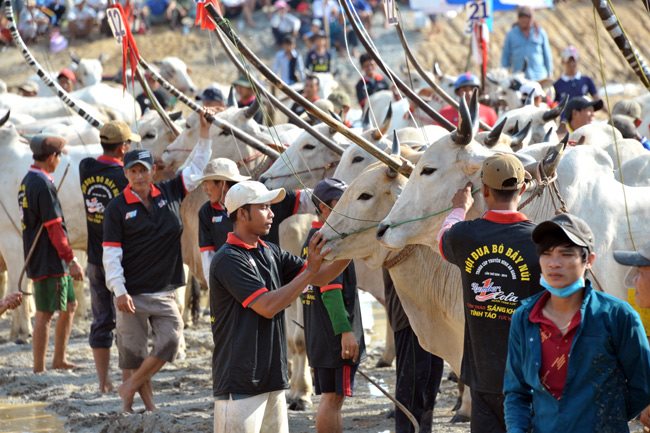 Riders waiting for their turn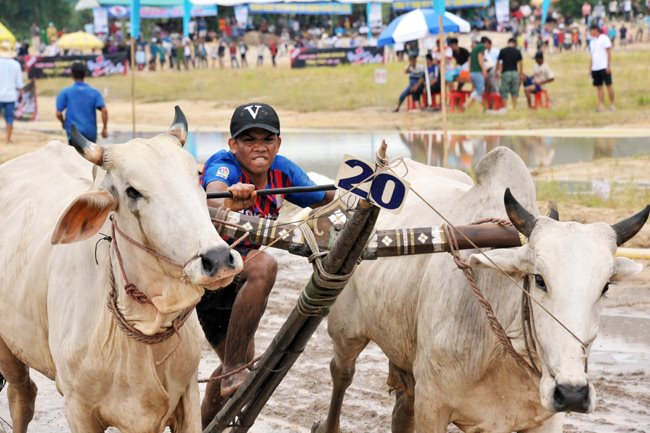 Riders' skills play an important role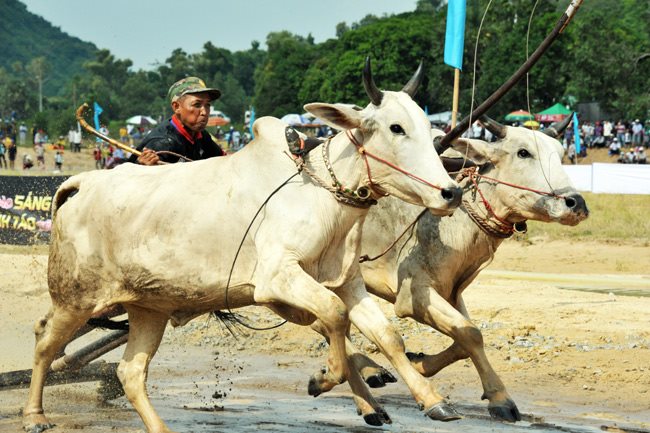 The driver holds a rod to spur the pair of cows to run as fast as they can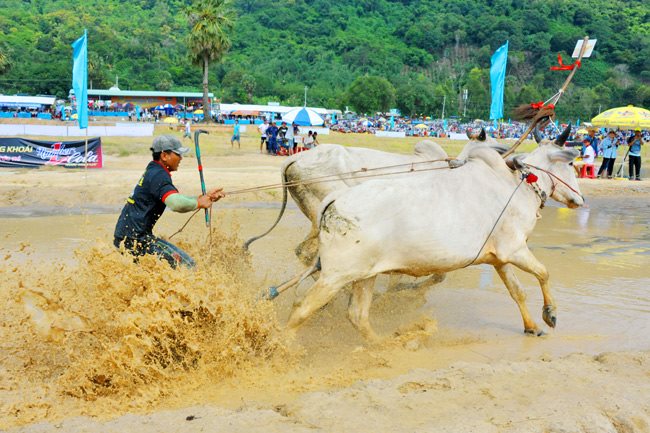 What a dramatic race!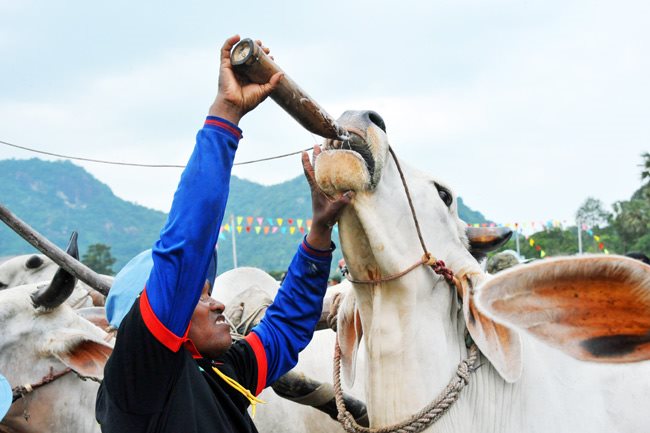 A rider gives water to his cow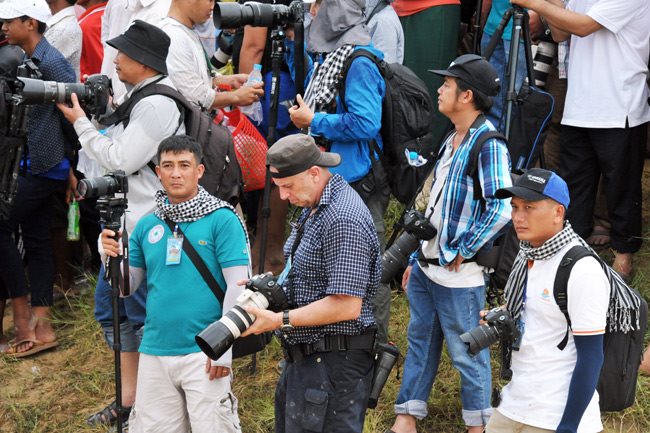 The festival attracts a considerable number of photographers
Le Hoang Vu (SGT)