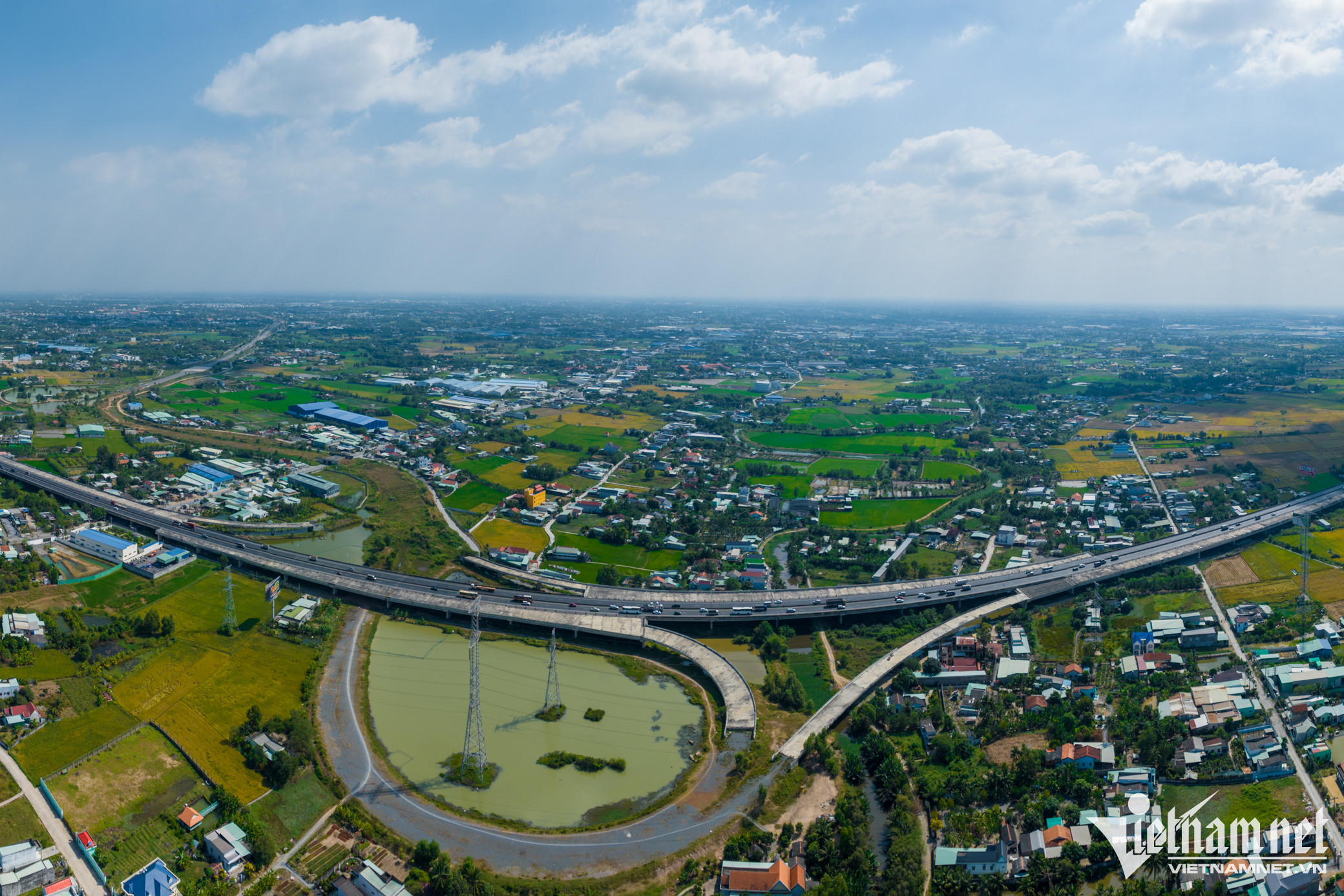 Confusing and troublesome
I was a civil engineer. After many years of working as a manager at an infrastructure development project, I found that administrative procedures were always extremely confusing, complicated and troublesome, and cost a lot of time and money.
There were small projects on road maintenance and pothole fixing which we only needed several nights to fulfill, but it took us many months or even several years to follow administrative procedures. In many cases, accidents occurred with people who had to go through the roads, while we were still awaiting decisions from competent agencies.
In other cases, we were told to build electricity poles and telecommunication poles, or remove barriers. But it cost us too much time to get approval for our applications to implement the projects. It costs too much money and time for such procedures.
After many experiences, I believe that public investment management has not considerably improved and still bears the stamp of the subsidization period, i.e., it is governed by unnecessary overlapping regulations. In many cases, reform, creativity and initiative of organizations and individuals are ignored, or eliminated.
The unit prices and norms for building materials (sand, rock, steel, iron, cement, screws… etc.) were put under very strict control. In many cases, the auctions of projects were postponed to adjust the unit prices and norms. Meanwhile, these factors are just estimates, not the basic factors for payments to contractors.
Three years, nine months for admin procedures
When inspecting the construction site of the Ben Luc – Long Thanh Highway on March 13, 2023, Deputy Prime Minister Tran Hong Ha said: "It is unreasonable. VEC's (Vietnam Expressway Corporation) idle money is being deposited at banks. Meanwhile, an important project has been stagnant for many years. All that money is the state's money."
As the project execution has been slow, contractors made a claim for damages. The investor, VEC, proposed using the fees collected and managed by VEC to balance the capital and continue the project.
However, the Ministry of Finance (MOF) disagreed with the proposal, saying that the fees managed by VEC belong to the state, not VEC, so VEC must not use the money as reciprocal capital.
The project stalled also because VEC was transferred from the Ministry of Transport to the State Capital Management Committee (SCMC).
Ha requested ministries and branches to check works and find solutions to speed up implementation because the project has been too slow. The administrative procedures have been implemented for three years and nine months, and have not been done yet.
If there had been a mechanism removing bottlenecks in procedures and capital, this important project might have been fulfilled and put into operation, thus creating a traffic axis and bringing economic efficiency.
Another famous transport project is subway route No 1 in HCM City. Nearly 94 percent of the workload of the project has been implemented and the project is scheduled to be put into use by the end of the year. However, worries still exist about management, operation and expenses.
The HCM City People's Committee has many times asked ministries and branches to complete procedures to increase charter capital to the Urban Railways Co No 1.
The company was established to implement the Metro No 1 line with capital of VND14 billion. As it has not provided money over many years, workers have not been paid for many years. Many workers with high qualifications have resigned, while technicians have not been recruited as planned.
Autonomy
HCM City has proposed solving many problems that appear simple but still have not been done. For example, it has asked MPI to complete procedures to ask the PM to adjust the time to implement the Metro 1 project, and report to the PM about the plan to put Metro 2 line in operation by 2030.
Many important projects have to rigidly follow regulations and procedures that no one knows when they will be completed.
It is unclear the highway projects on the North-South route, Khanh Hoa – Buon Ma Thuot, Bien Hoa – Vung Tau, Chau Doc – Can Tho – Soc Trang, Belt Road No 3 in HCM City and Belt Road No 4 in Hanoi can be kicked off prior to June 30, 2023.
The seven component projects of the North - South Expressway project with a total length of 410 kilometers are awaiting materials to be implemented. The projects will have to observe the procedures to obtain licenses to exploit sand mines and queries.
And it is clear that if the Ben Luc – Long Thanh Highway project had been completed and put into operation by 2018 as initially planned, the benefits Vietnam could have enjoyed would be much bigger than by 2025.
Tran Van Tuong