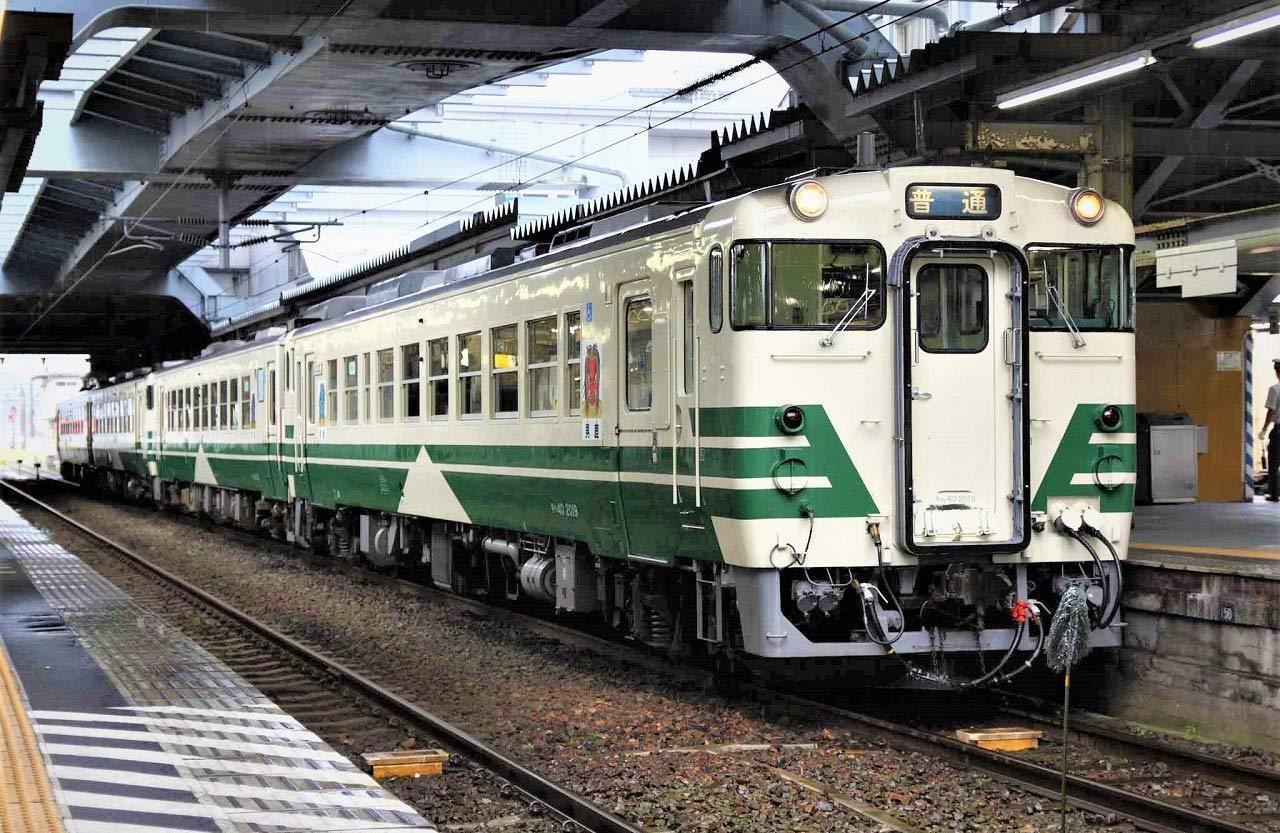 Vietnam Railways Corporation (VNR) is seeking the nod from the Government on its plan to import 37 train carriages, manufactured in 1979-1982, from Japan at no charge.
Though they have been operational for 40 years, the carriages have no serious problems in safety and quality.
VNR General Director Dang Sy Manh said the cost of importing and repairing these carriages is much lower than the cost of manufacturing new carriages or buying old products from other countries.
Some people, in emails to VietNamNet, stressed that though the train carriages are old and have been left idle for many years, they are still better than Vietnamese ones, and they can run well for another 30 years at an average speed of 60-80 kilometers per hour.
"Honda 67 motorbikes operate well for 55 years. Japan's industrial products all have high quality. They are good and durable," a reader wrote.
He stressed that Vietnam should receive the carriages from Japan as it has also received donations from the US. If VNR affirms that it can use the carriages effectively, Vietnam should receive the donations after hiring consultants to assess their quality.
"Everyone knows that it'd be better to use brand new products. But the problem is whether we have money to buy them," he wrote "It's obvious that if we receive the carriages, we will be able to save a big amount of money. This is significant in the context of a scanty budget and the big impact of the pandemic."
Meanwhile, other experts have called on to make thorough consideration before deciding whether to receive the carriages.
Hoang Duong Tung, Deputy General Director of the General Directorate for Environment, said it's necessary to consider which material was used to make the 37 carriages, noting that at the time when the carriages were made, asbestos was a commonly used material.
In 1970-1980s, asbestos was used by many countries, including Vietnam. Asbestos-made roofing sheets were used commonly in the country.
However, asbestos is now listed as a hazardous waste. Many countries prohibit the use of asbestos in manufacturing, and it's very costly to treat this kind of hazardous waste.
Tung said that Japanese carriages are more modern and cleaner than Vietnamese ones. Their technology, manufacturing method and hygienic conditions are better than Vietnamese ones. Japan also pays appropriate attention to environmental protection.
However, he recommended thinking carefully before accepting the carriages, noting that no company or organization in Vietnam is capable of treating asbestos waste. The cost of treating this type of hazardous waste may be even higher than the value of the carriages.
Asbestos is recognized as a carcinogen. There are two groups of asbestos, including Chrysotile, which is the only type of asbestos fiber still commercially used in the market today.
While many developed countries prohibit the use of any form of asbestos, some developing countries, including Vietnam, still use Chrysotile.
This type of asbestos is mainly used to make roofing sheets in Vietnam and most asbestos is imported.
Other experts also think Vietnam should reject train carriages from Japan, saying that if Vietnam continues importing old products, it will become a 'dumping ground' for old technologies of the world. And if VNR doesn't think of renovating technology and management skills, it will never be able to develop.
An expert, when asked about this view, mentioned the time when the information and communications sector some years ago had two options – either use cheap analog technology or modern expensive technology. The decision of the leaders at that time to use the most modern technology has helped Vietnam list itself among the top 50 in the world. 
Thai Binh

Deputy Prime Minister Le Van Thanh has signed a decision approving the railway system planning for 2021-2030, with a vision to 2050, which sets a target of building nine new railways with a total length of 2,362km by 2030.

The Vietnam Railways Corporation (VNR) said that it is expected to organize passenger trains again from October 1.