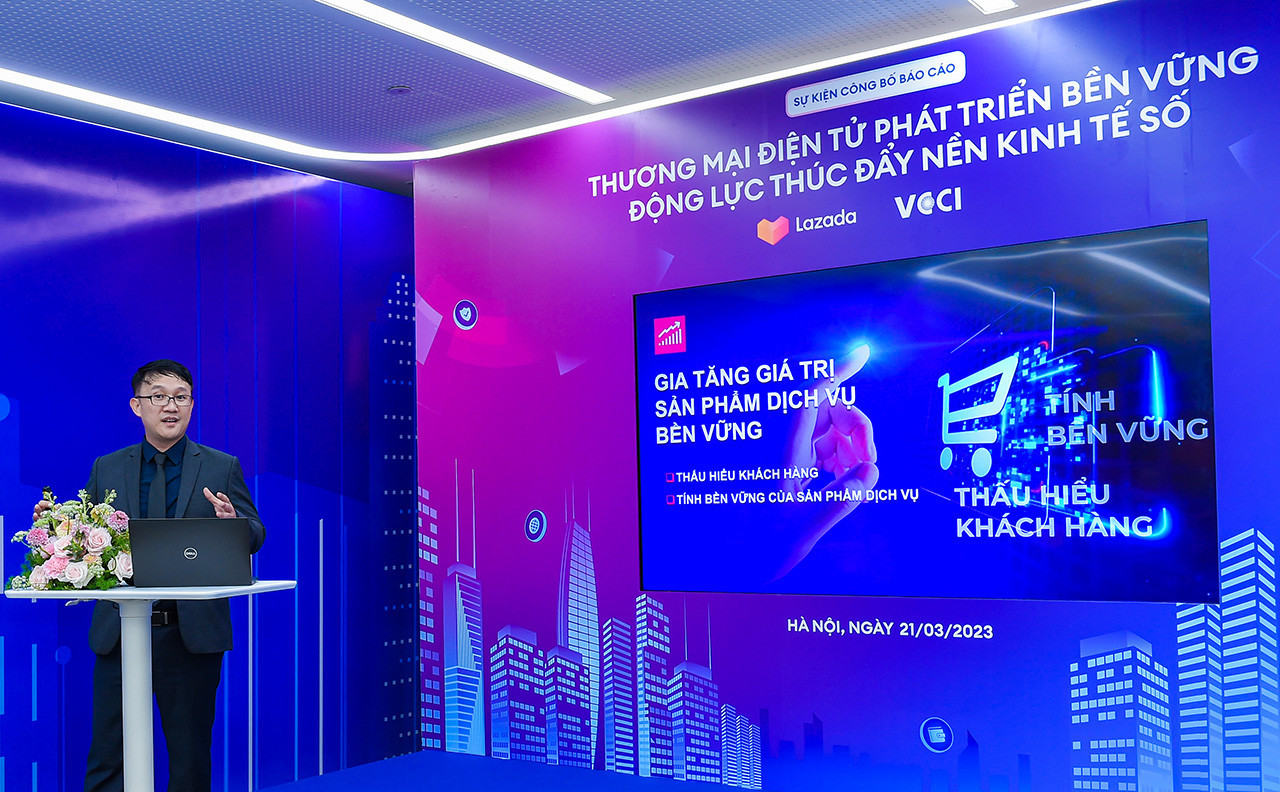 The 2023 report "Sustainable development of e-commerce – the driving force for digital economy" released on March 21 shows that the digital economy in 2022 was the fastest growing in the region.
E-commerce is one of the pioneers creating a driving force for economic development and leads digital transformation in enterprises.
The report by Google, Temasek and Bain & Company showed that the gross merchandise value (GMV) of Vietnam's digital economy is predicted to reach $49 billion by 2025.
E-commerce is expected to be over 60 percent of the value of Vietnam's digital economy. Of the $23 billion Vietnam's digital economy gained in 2022, $14 billion was from e-commerce.
Speaking at the event, Nguyen Quang Vinh, deputy chair of the Vietnam Confederation of Commerce and Industry (VCCI), said it is necessary to analyze the development of the e-commerce sector and grasp sustainable growth suited to Vietnam's economic conditions, thus making contributions to national digital transformation in accordance with the government's policy.
Regarding sustainable development, Pham Cong Hiep from RMIT Vietnam University said this is indispensable to help enterprises define their vision and strategic development orientation in the digital era. Sustainable development will also require enterprises to continue to increase the value of products and services via e-commerce through technology application, satisfying consumer needs.
The report emphasized that an effective logistics system will serve as a key for e-commerce firms that helps end-to-end connection in the entire system of supply chain and increase customer's e-commerce shopping experience.
Dang Anh Dung, deputy CEO of Lazada Vietnam, noted that sustainable development is a matter of survival for enterprises today. It will comprehensively change the e-commerce sector in the near future.
Predicting the trends of e-commerce, Nguyen Thanh Son, a senior strategic consultant, president of MVV Group, said sustainable e-commerce will continue to strive for long-term investments in infrastructure, technology, logistics and human resources.
Duy Anh