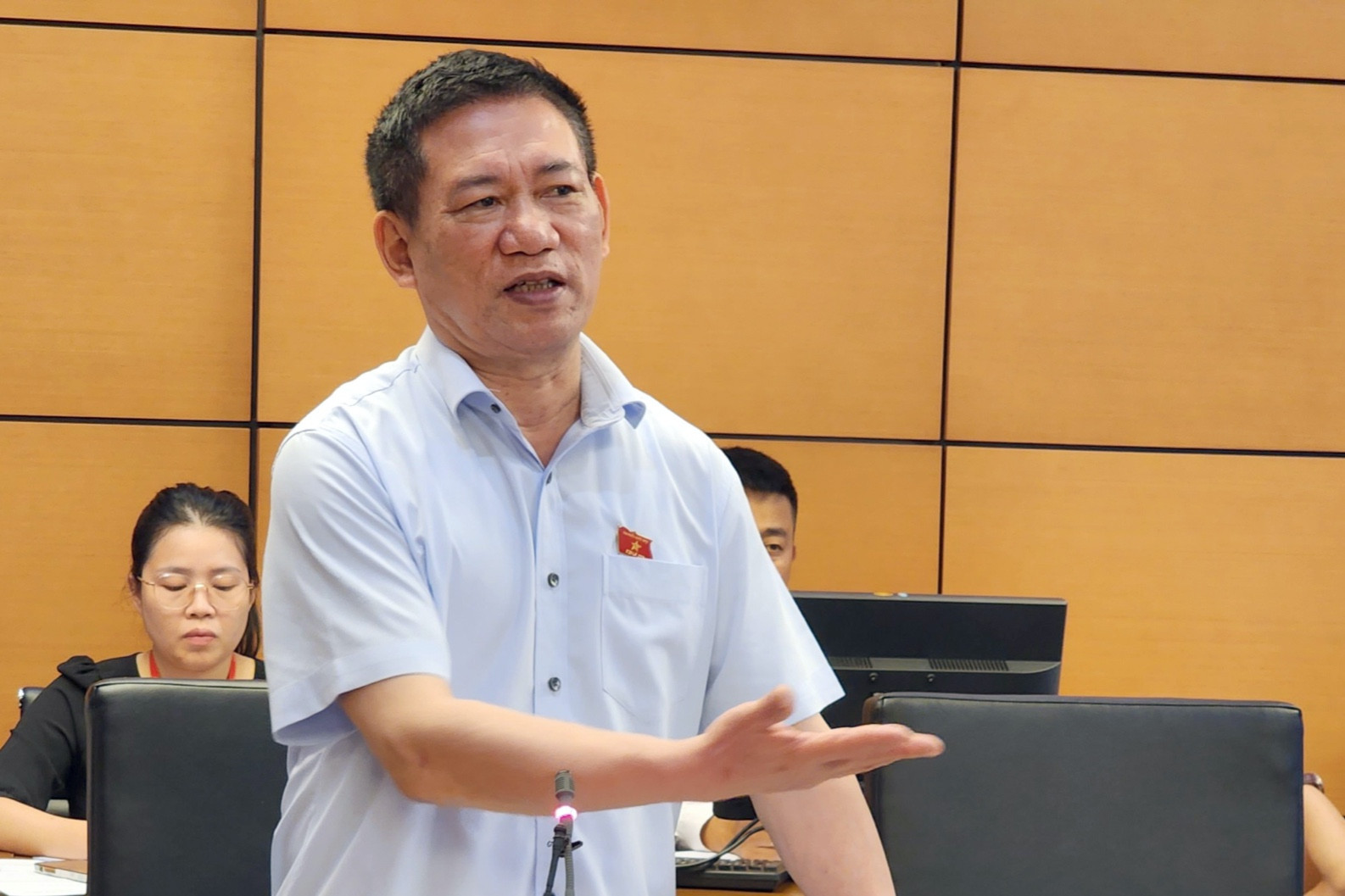 On May 25, when discussing thrift practice and combatting waste, Ha Sy Dong, a National Assembly Deputy from Quang Tri province, said the State budget balance at the banking system by mid-May 2023 had exceeded VND1 quadrillion, a relatively high level.
"This is a burning issue for us, a poor country which always lacks capital for investment and development and always faces a paradox that it has money in its pocket but cannot spend it," Dong commented.
The National Assembly deputy called this the "blood clot" which causes cash flow congestion in the national economy, as collections from taxes and fees from enterprises and people to the State Treasury have been "lying still" in the State Bank of Vietnam's coffer.
The cash cannot return back to the economy to serve investment and development projects because it is stuck at the disbursement phase.
He applauded the National Assembly and government's solutions to continue to postpone, extend and reduce some kinds of taxes and fees to directly support enterprises and people.
Hoang Van Cuong, Vice Rector of the National Economics University, said the government needs to take more drastic measures to speed up disbursement, including disciplining cadres who don't fulfill their responsibilities.
He pointed out that if the cadres only impose administrative sanctions, the problem won't be solved. State officials now tend to "play safe". They don't want to do anything for fear that they may break the laws one day and may be sent to prison.
Phoc, meeting local reporters on the sidelines of the National Assembly session, said the National Assembly deputies' opinions are right, confirming that because of the congestion, VND1 quadrillion is being left at banks.
According to Phoc, the biggest difficulty of the economy is the limited total demand. What creates total demand are society's consumption, private investments, government consumption, and imports and exports.
"Public investment will lead to the development of private investment. When public investment is disbursed, it will promote socio-economic development, and all business fields will get benefits from this," Phoc said.
He said that the problems mentioned by National Assembly deputies need to be solved immediately, including amending the laws.
In the previous National Assembly session, the Ministry of Finance proposed removing obstacles to allow localities upgrade works and facilities, no need to wait for 'public investment capital', but they can use the capital from 'regular expenses' budget. The proposal got the consensus from 63/63 cities/provinces and 20/21 ministries and branches.
Thu Hang