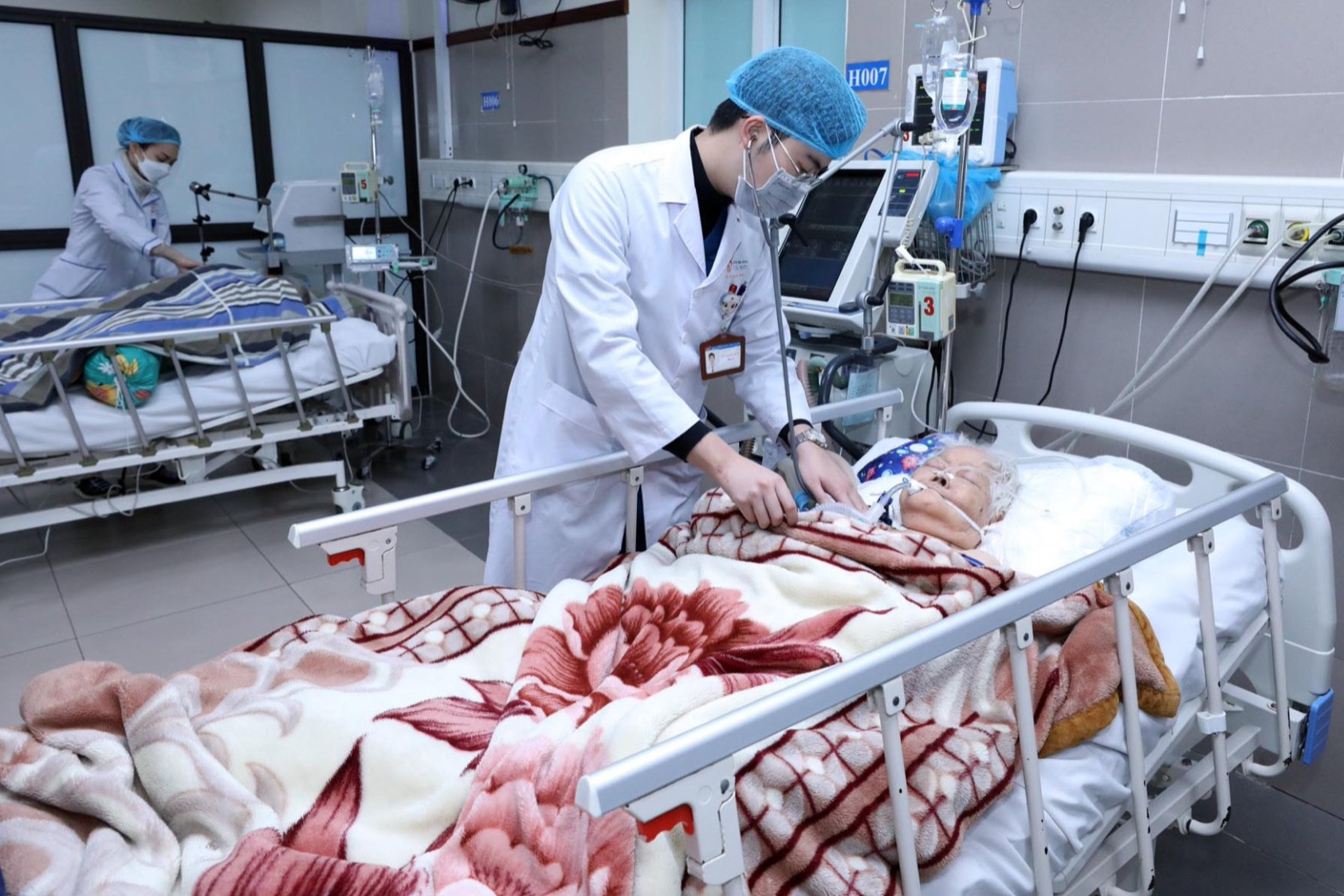 Nguyen Dai Phong, director of the Central Highlands Multi-region Hospital, sometimes receives letters of resignation from doctors at his hospital. He feels sad but doesn't know what to do to improve the situation.
A doctor working for a public hospital in Ben Tre province said this was not rare in many localities.
"They (doctors) would rather pay money as compensation to quit their jobs at public hospitals and go to work for private hospitals because they can expect much higher pay there," he explained.
Why do doctors want to leave?
According to Phong, medical workers bear pressure from the workload and from patients' relatives, while wages are not commensurate with their labor and efforts.
About 15-20 medical workers leave the hospital every year, including 8-10 doctors. The hospital recruits new workers to close the gap but some positions remain unoccupied.
Among the doctors, skilled doctors are sent by hospital to refresher courses funded by the state. After finishing the training courses, they tend to leave the hospital though they know that they will have to pay the training costs.
In principle, after finishing the training courses, they are supposed to return to work at the public hospital, which sends them to courses.
For example, doctors need two years to study to become a first-degree specialist, and they need to work for the hospital for at least four years after graduation. If they don't, they will have to reimburse the training costs.
Many doctors would rather pay compensation for the training costs than continue to work at the hospital.
Most recently, an ENT (Ear, nose and throat) specialist decided to leave the hospital, and will pay VND500 million, which includes the training cost and stipends during study.
Located in a mountainous province, the Lang Son Health Department has a program on training doctors that serve demand at hospitals. Pham Duc Co from the department said doctors are sent to training courses after considering local demand. For example, hospitals lack surgeons but cannot find specialists in the field, so the department has to send hospital doctors to training courses.
According to Co, there are many reasons behind the mass resignation of doctors.
First, the big gap between the pay offered by private and public hospitals. A doctor at a public hospital can receive monthly pay of VND10 million (US$416) only after working for tens of years. Meanwhile, the starting salary offered by private hospitals is three or four times higher.
Second, the difference in working hours. Private hospitals offer flexible working hours.
The working environment, facilities and machinery also influence doctors' decisions. At private hospitals, facilities are better. At public hospitals, doctors lack equipment to practice what they learned at training courses.
What to do to retain qualified doctors?
Phong stressed that there must be a reasonable treatment regime, so that medical workers can feel secure at work.
"I always think about what we should do to raise income of our doctors to be nearly equal to that of private hospitals," he said.
Phong said this is difficult because to increase revenue, there should be on-demand treatment wards. This needs a plan to be submitted to the relevant bodies for inspection before getting approval from the provincial people's council.
"Unlike private hospitals, which operate as businesses and can make procurement packages or launch new services easily, public hospitals have to observe legal procedures," he explained.
Phong said his hospital has taken measures to encourage doctors to study to improve their skills and create favorable conditions for them to increase their incomes. However, they keep leaving for private hospitals.
Phuong Thuy - Ngoc Trang