Doctors in remote, mountainous areas succeed despite tough working conditions
For doctors in remote and mountainous areas, the first battle they have to face involves unsound local customs. Many patients would rather stay at home to seek help from Heaven than visit the hospital.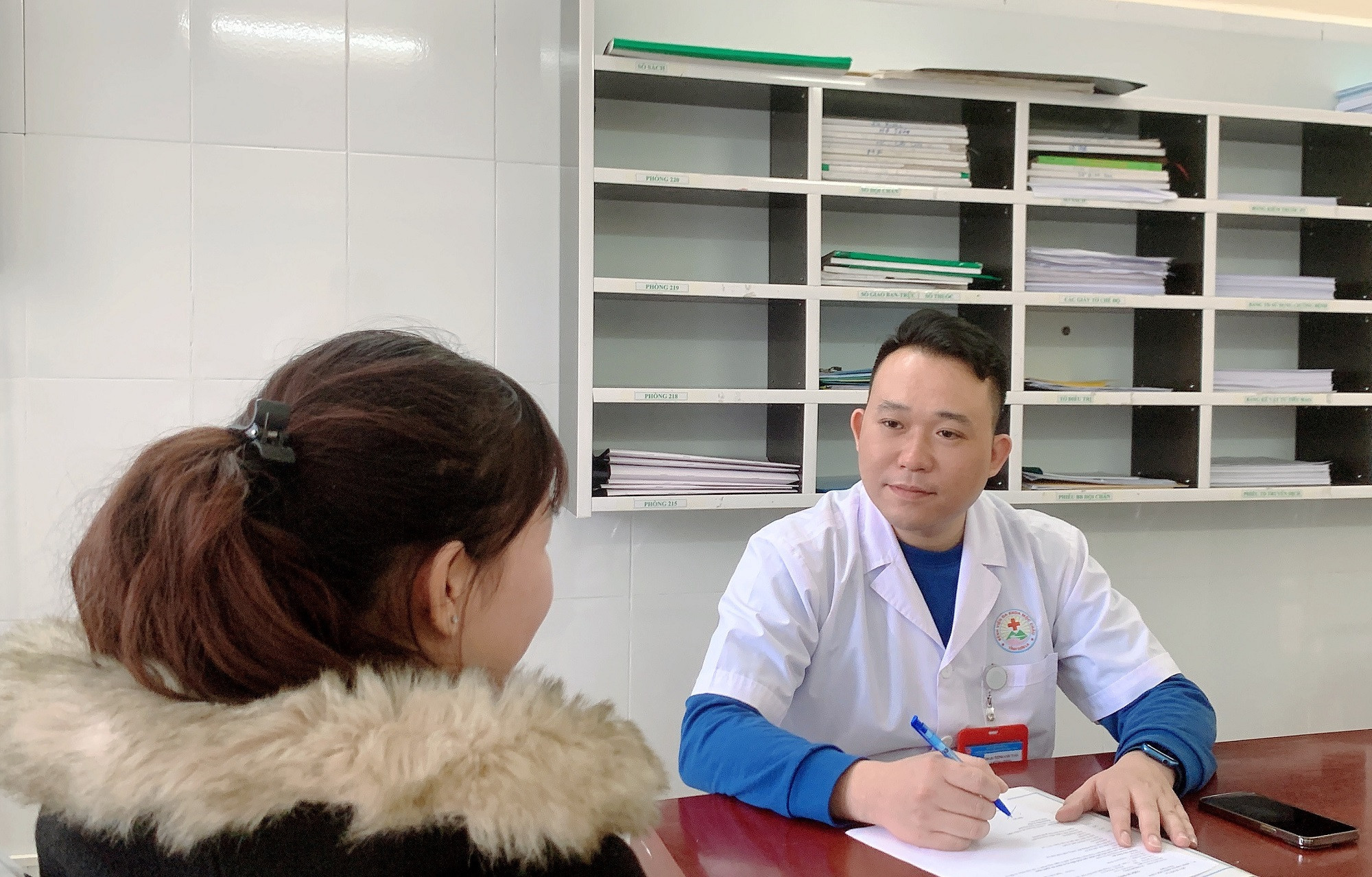 Dr Trinh Anh Tuan, MA, Moc Chau General Hospital in Son La
I am 36 years old and have worked for 10 years. I remain the only physician at the Moc Chau General Hospital who is a graduate from Hanoi Medical University.
When graduating from school, my friends all chose to stay in large cities to live and work because they believed that they would only find opportunities and good equipment to practice there.
Though large cities were attractive to me, I decided to come to Moc Chau to work.
At that time, everything at the hospital was in bad condition, and everything was lacking. But this was not the only thing I had to face.
For doctors in remote and mountainous areas, the first battle we have to face is the one with unsound customs. Many patients would rather worship and seek help from Heaven rather than from doctors.
"One day, I received an ethnic minority man who suffered a fracture in his forearm. When opening the wound to examine, I felt uneasy when I saw his forearm bound with a slaughtered chicken," he recalled.
This was the method that locals believed would help treat fractures. As a result, the man had developed a serious infection.
To take full advantage of every minute to save patients, we sometimes have to 'haggle' with them. When patients want to stay at home and worship to seek help from Heaven, we immediately agree with them, but tell them to go to hospital immediately after finishing the worship ceremony.
"Sometimes we have to ask prestigious people in the locality to persuade patients to go to hospital for medical care," he said.
Tuan and his co-workers have to race against the clock to save some patients' lives, and every second and minute late could lead to disaster.
Overcoming difficulties, Moc Chau Hospital has mastered many advanced techniques. Moc Chau's people now can enjoy the techniques in their homeland.
Dr Luan Thanh Truong, head of Thanh An commune Clinic, HCM City
Eighteen years ago, from the streets in HCM City I went to the only island commune in the city to work as a physician.
This place is far away, surrounded by the sea on all sides, and the electricity of the national grid cannot reach it. It is quite common that doctors have to give first aid to patients under a flashlight.
Emergency cases usually occur at night. I cannot remember how many trips have taken Thanh An's people to the mainland for medical treatment. On days with big waves, risks lurk in the open sea.
The clinic was equipped with new facilities recently, which has helped ease the hard work, but risks still exist.
For a long time, there was only one doctor at the clinic. There is now a rotating doctor from a large hospital. People feel very happy about this.
In the past, there were only stethoscopes, thermometers, and blood pressure monitors, but now a cardiograph has just arrived.
Three people in the locality have had to have a kidney operation because of serious illness. When we received an ultrasound machine that supported the diagnosis, I was so happy. I studied how to use the machine to serve people.
Lucky draw held to get drugs for children with rare diseases
Dr Nguyen Ngoc Khanh, Deputy Director of the Center for Endocrinology, Metabolism, Genetics and Molecular Therapy, National Children's Hospital
I have been treating special children, ones with rare diseases, for the last 22 years.
Rare diseases include over 7,000 diseases. There are 8 billion people in the world, and only 0.00004 percent of people are infected with these diseases.
For these children, the only thing we can do is seek scientific information and try every possible way to get good drugs, free of charge, to increase the possibility to cure them.
There are over 5,000 drugs for rare diseases under research and development. Registering to join experiment programs is the best for children to have opportunities to access the latest drugs.
Children with Spinal muscular atrophy- SMA Type 1 would die before reaching six months old, and SMA Type 2 would die before they turn 6-8 years old. Many countries are asking for free drugs for patients, while the drug manufacturer only has 100 bottles each year. A lucky draw is held once every two weeks and only two lucky patients get the drug.
Therefore, the fact that our medical officers have to stay up late at night, spend time preparing dossiers for lucky draws is quite common. We feel disappointed every time when a child dies because of a lack of drugs.
Linh Giao - Vo Thu - Phuong Thuy