Doctors warn of toxic drugs in e-cigarettes
More cases of e-cigarette poisoning have been reported.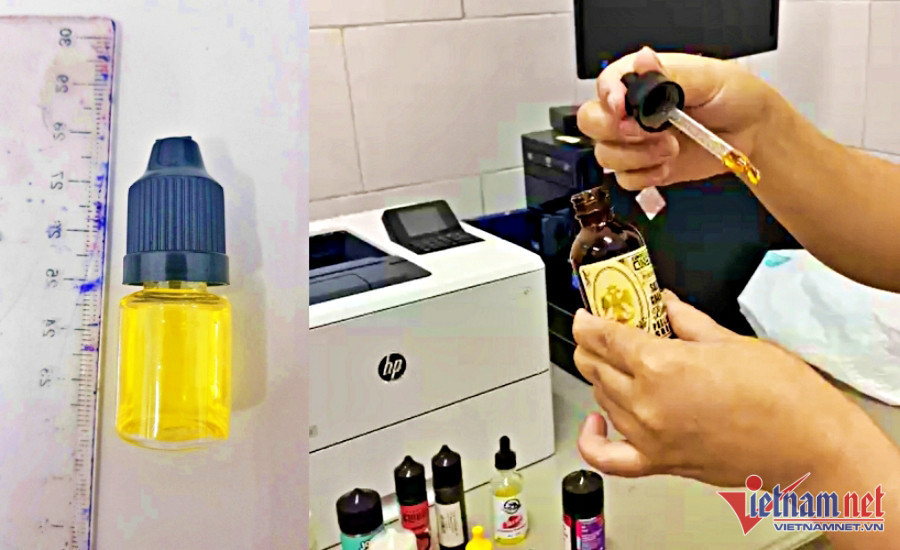 "Children whisper in each other's ears that there is heroin in e-cigarettes. In many cases, after being expelled from hospitals, they still continue to use e-cigarettes because they have become addicted," said Nguyen Thi Phuong Anh, a physician at the Hanoi-based Central Lung Hospital.
More cases of e-cigarette poisoning have been reported. A 5-year-old boy who mistakenly drank essential oil used for e-cigarettes, for example, was brought to National Children's Hospital.
Meanwhile, eight male students in Hanoi tried to smoke e-cigarettes they picked up on streets, and showed symptoms of nausea and were taken to the hospital.
E-cigarette products are made in a sophisticated form such as a pen, lighter and lipstick.
Dr Nguyen Thi Phuong Anh from the Central Lung Hospital said all cigarettes are harmful to people's health, from traditional cigarettes to pipe tobacco and cigars, as well as electronic cigarettes.
Some types of e-cigarettes have included next-generation synthetic drugs to lure more young users,
"Tobacco harms children and so does heroin. Many children not only smoke but also drink the solutions used for e-cigarettes. Heroin can endanger people's lives," she said.
After years of giving medical examinations to such cases, Anh found that many children were harmed by smoking e-cigarettes.
The expert said there are 7,000 toxins and 70 chemical substances that can cause cancer. Tobacco also contains tar and carbon dioxide which can cause damage to the lungs. It also contains nicotine, which is addictive.
"When people smoke, a lot of toxic substances penetrate the body, causing cardiovascular and respiratory disease, and even affects reproduction capacity. Men will see a reduction in the rate of childbirth of the partner, and pregnant women will face premature births, underweight children and respiratory disease," Anh said.
The doctor said that in addition to harms of all types of cigarettes, e-cigarettes have specific harms. The tool used to heat the chemicals of e-cigarettes may explode (many cases have been reported in the US and Europe).
The chemicals are also mixed with many different colors that harm people's health.
In the past, rumors spread that e-cigarettes could be used to treat tobacco addiction. "But this is wrong, because all kinds of tobacco contain nicotine, which is addictive," she said.
Doctors have advised parents to keep a close watch over their children to discover behavior related to smoking e-cigarettes. Strange colors can be found in the bodies of the children, doctors said.
Ngoc Trang