Drunk man could open a giant company

Ever started registering a company after you've had one too many? One guy in Hanoi did and drunkenly registered a firm with a capital of VND144 trillion (US$6.3 billion), a slight overstatement to say the least!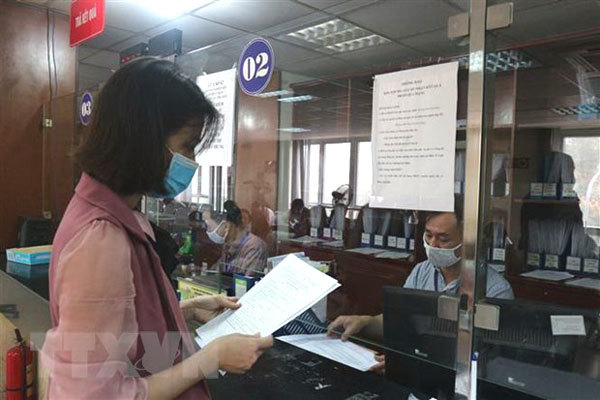 A woman receives a business registration certificate at Hanoi's Planning and Investment Department. 
On January 17, the city's Department of Planning and Investment granted a business registration certificate to the USC Commercial Services and International Investment Consultation Joint Stock Company.
The registered figure was so large that the case was reported to authorities to double-check.
Eventually, last Thursday, a company representative asked for the business registration to be terminated because the member of staff was drunk when he filled out the form.
Staff were already skeptical about the registered capital, but usual, drunk people never say they're drunk.
Kim Thi Phuong - one of three founders of the giant company - told online newspaper dantri.com.vn that she had nowhere near that kind of money.
"I don't have money. My family is struggling to make ends meet," said Phuong, who sells mineral water, adding that her partners were skint as well, one being a timber salesman and the other working the mineral water trade with her.
Associate Professor Dinh Trong Thinh from the Academy of Finance told Vietnam News Agency that under the Law on Enterprises, newly-established companies had to prove their registered capital within 90 days.
Those who dishonestly or incorrectly submit documents for investment/business registration certificates face fines of VND10-20 million.
"The punishment is not strict enough to deter people. They could use these certificates to commit fraud," he said.
In this case, it would be a miracle if the three people could come up with $6.3 billion in 90 days.
There are currently only five companies in Vietnam with charter capital of over VND100 trillion. — VNS

The number of businesses established in 2019 increased by 5.2 percent, but the number leaving the market rose more sharply, by 20.2 percent, compared with 2018.

UK based Workthere, a website listing platform and brokerage services, has entered the Vietnamese market to help businesses find flexible, co-working and serviced office spaces in a country where co-working has expanded rapidly.  

Nguyen Manh Quan, director of the Ha Noi Department of Planning and Investment, talks to Hà Nội Mới (New Ha Noi) newspaper about his department's resolve to pioneer online business registration.