Dump site fire chokes Dalat

Many areas in the Central Highlands city of Dalat are being polluted by a fire at a local rubbish dump site.
Since late Tuesday afternoon, many wards in Dalat City in Lam Dong Province have been covered by smoke from the fire at the Cam Ly dump site.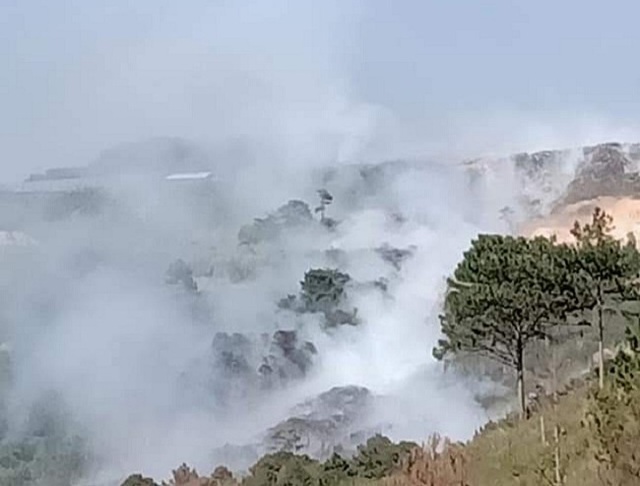 Many areas in Dalat City are being polluted by the fire of Cam Ly dump site

However, measures by the landfill operator, Dalat Urban Service Joint Stock Company, have not been effective enough to tackle the problem.

Under regulations, solid waste from Dalat City is transported to Cam Ly dumping ground for burial. But, for many years, instead of being buried appropriately, it has been discharged into the valley below. This caused thousands of tonnes of litter from the valley to fall over a large area of crops nearby following torrential rains in August.

According to Dalat Urban Service Joint Stock Company, the cause would be due to wildfire or fire from rubbish such as coal.

Le Cao Phuong who lives around three kilometres from the landfill said that his family and neighbours had to close their doors all day and night to avoid smoke and dust.

Households in Ward 8 which are about 10 kilometres from the site are also affected by the fire. Surprisingly, trucks still carry rubbish to the site as if no fire happened.

Dalat Urban Service Joint Stock Company admitted that the blaze had a severe impact on the environment. The firm used water tankers to put out the fire, but this had failed.

Up to 80% of Dalat's solid waste is taken to Cam Ly rubbish dump, while the remainder is treated at a plant some 25 kilometres from the city centre.
CAND/Dtinews