While many of them end up burning cash to acquire customers, mergers and acquisitions may occur increasingly often from now on.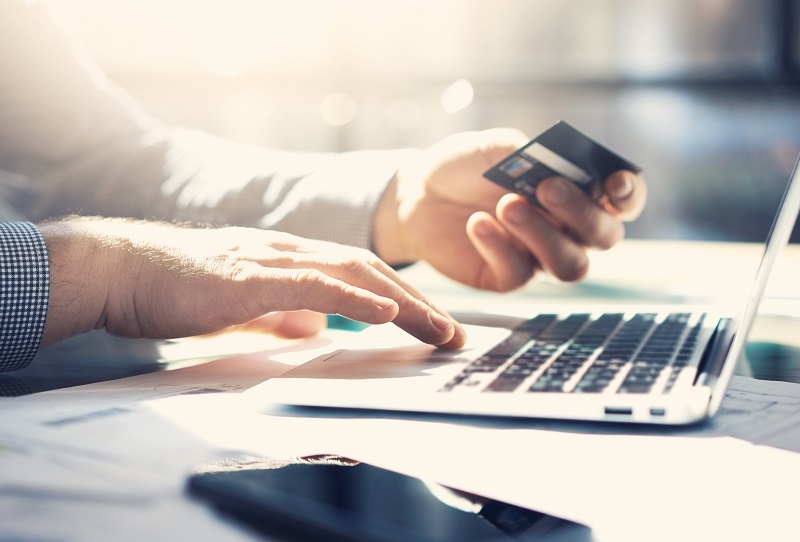 E-commerce M&A activities ready to take centre stage, illustration photo
With the year coming to an end, investment consultancies and market researchers such as McKinsey, PwC, and Euromonitor are beginning to point out that e-commerce will be one of the main sectors luring the largest number of merger and acquisition (M&A) deals moving into 2021 and beyond.
A report from UK-based Euromonitor shows that global M&A activities in 2021 will mainly focus on Southeast Asia as an effort to circumvent the Chinese market. Within the region, e-commerce is forecast to see plenty of tie-up deals.
"Thus Vietnam, where the e-commerce sector has advanced by leaps and bounds, is expected to present many takeover deals in coming years," said Dang Dang Truong, content and communications specialist at iPrice Group. "However, the current number of M&As in the market has yet to reach the sector's full potential. Vietnam has plenty of room for e-commerce growth, much higher than regional nations, with the number of online consumers in the country ranking third in Southeast Asia."
The limited brick and mortar shopping during the pandemic has contributed to the flourishing of the e-commerce sector, reflected by the growth of unique visitors and buyers on such platforms.
Pandemic boons
Samuel Son Tung Vu, partner at law firm Bae, Kim & Lee Vietnam, told VIR that the pandemic has created long-lasting effects on e-commerce. Social distancing mandates have disrupted traditional consumer habits, and as a result, e-commerce platforms were the only channels to access many goods and services.
"New consumer habits will also be supported by technological advances like the popularisation of 5G and growing online education," said Vu. "It is likely that in the post-pandemic world, the Vietnamese e-commerce market will continue to grow after reaching an estimated value of $12 billion at the end of this year."
Data from iPrice shows that during the first half of 2020, the total number of visits to online shopping sites in the country reached 12.7 billion, the highest ever, and up 43 per cent on-year. This hike is larger than that of most regional countries whose average growth rate was 39 per cent.
During this period, Shopee Vietnam, Dien May Xanh, and Dien May Cho Lon recorded an increase in total website and app visits by 74, 34, and 31 per cent on-year, respectively, thanks to the sudden demand for home appliances and mobile devices.
Meanwhile, the need for cosmetics and clothing has dropped significantly by 38 per cent on-year, which is also the reason why Lazada, Tiki, and Sendo – where those goods make up the majority – saw their site and app visits decreasing by 19, 5, and 47 per cent, respectively.
Nevertheless, amid the pandemic, the average expenditures in online shopping of customers increased by 31 per cent on-year to VND344,000 ($14.80) per order, higher than VND262,000 ($11.30) after last year's first half.
Foreign investors are very keen on Southeast Asia's e-commerce, as it is the quickest way to penetrate the young and dynamic fast-moving consumer goods market. As such, Alibaba acquired Lazada Vietnam, while its main rival Tencent also penetrated the Vietnamese market by expanding its e-commerce segment with the introduction of Shopee and an investment in China's JD.com.
Such alliances between minor e-commerce firms may create worthy opponents to compete with current dominant players like Shopee or Lazada in e-commerce platforms or Grab in delivery and transportation sectors, which could mean that customers benefit from promotions and incentives in the race for market share between these rivals.
All to play for
According to a report by Google, Temasek, and Bain & Company, e-commerce this year has seen significant growth in Vietnam, at 46 per cent on-year, alongside strong growth across most sectors, except for travel. By the end of 2020, gross merchandise value is expected to reach a total value of $14 billion, having grown at 16 per cent on-year. Looking forward to 2025, the e-economy will likely reach $52 billion in value, re-accelerating to around 29 per cent of compound annual growth rate.
Richard Burrage, CEO of market researcher Cimigo, said e-commerce growth will continue to be exponential. His company expects that e-commerce in Vietnam will surpass retail sales by 2028.
However, Burrage wondered if online shopping is currently attractive enough for investors. "There will likely be many losers and only one or two winners," he explained. "The only winners today for online shopping are the consumers, with promotions and low prices benefiting shoppers as companies seek to grow their revenues. Shopping platforms are losing money and will continue to do so, hence there is M&A interest."
When planning for M&A deals, investors often aim to acquire enough market share to reach a strong position and advantage over other competitors. At the same time, they must ensure that combined market share after M&A transactions is still permissible under competition regulations and does not violate the principle of fair competition in the market.
Lawyer Vu from Bae, Kim & Lee Vietnam said that M&A transactions, particularly high-profile ones, are becoming increasingly scrutinised for compliance with the Law on Competition. Under the law, merger filings for an M&A transaction will be required to submit to competition authorities when combined market share of participating parties in the relevant market reaches 20 per cent, or when the value of the transaction is VND1 trillion ($43.5 million) or more.
Moreover, some activities in economic concentration are prohibited if they are evaluated to potentially restrict competition. "Therefore, for M&A deals, especially major ones, market share factors can make or break such a deal," Vu added. VIR
Thanh Van/Van Anh

Vietnam's equity market may witness big merger and acquisition (M&A) deals in 2021 as local banks are trying to lure foreign capital on the country's participation in international trade deals.