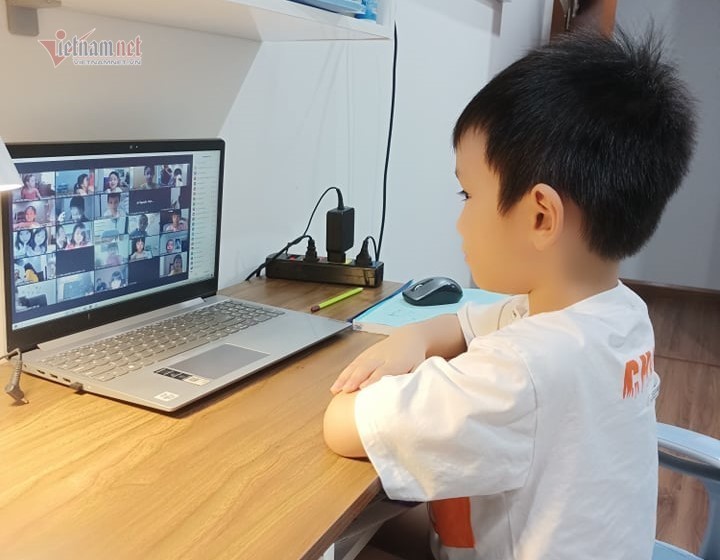 Questions have been raised about teaching quality and students' learning, because students might have to study online not just for one or two months but through the academic year.
Nguyen Xuan Thanh, Director of the Secondary Education Department under MOET, said in current conditions, the ministry has instructed schools to adjust the teaching content to be sure that all lessons in the curriculum are provided but with streamlined content.
MOET has released Dispatch 3280 that guides the adjustment of teaching content for secondary and high education levels, if Covid-19 developments continue to be complicated.
The content that goes beyond requirements would be reduced, while some content would be integrated into certain topics. The overlapping content among learning subjects and education activities will also be adjusted.
"We will adjust the teaching content to make it practical and suitable to the current conditions. Ensuring a high quality of online teaching and avoiding overloading is also a request," Thanh said.
MOET has also released a legal document on teaching online and on TV. In the time to come, the ministry will train teachers in online teaching skills.
In general, schools will organize online teaching by assigning more learning tasks to students. Teachers can prepare exercises and give home exercises via Zalo, emails and messages.
This means that students will have to prepare lessons before they begin new lessons. As a result, during online teaching hours, teachers and students will focus on exchanging knowledge, answering and explaining issues that students still don't understand. This will help to reduce the time sitting in front of a computer screen.
Thanh said that MOET will send materials to teachers to guide them in organizing online teaching hours in an effective way.
Regarding tests and exams, Thanh said that Circular 22 that MOET has just released says there must be four periodic tests within a year, two at mid-semester and two at end-semester. Students may do tests on paper or computer.
Schools have been asked to prepare exam question banks to be sure that questions are transparent and truly assess students' abilities.
Thanh said periodic tests could be students' learning projects or practical work that students can do at home. The most important thing is that students have to report their work and answer teachers' questions. 
Thanh Hung

Forty-five provinces and cities on September 5 held a special opening ceremony of the 2021-2022 new school year either physically or virtually.

Millions of students nationwide have started the new school year via an online learning model due to the COVID-19 pandemic.