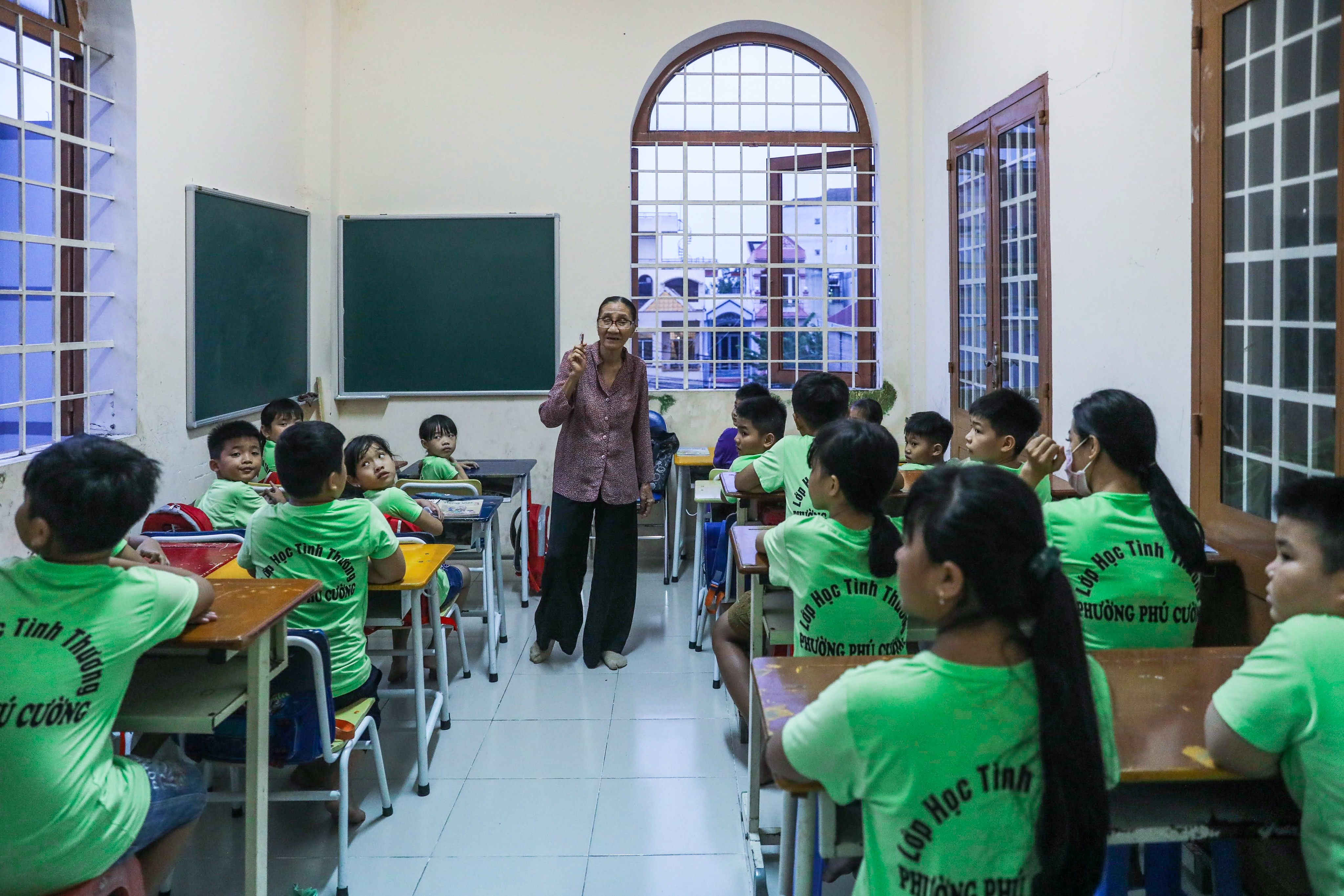 Nguyen Thi Ba and her charity class.
72-year-old Nguyen Thi Ba from Thu Dau Mot City often wakes up early in the morning to sell lotto tickets as quickly as possible in order to have time to prepare for her class in the afternoon.

According to Ba, who is a retired teacher, while wandering the city to sell lotto tickets, she saw many disadvantaged people and felt worried for them. That's when she decided to join the charity classes held by Phu Cuong Ward People's Committee.

"I didn't want to join at first. But seeing many poor children like that, I decided to participate," she said.

Ba graduated from Saigon Teachers University and worked at Tuong Binh Hiep Primary School until she retired in 2003. She always praises students with good achievements and encourages other students. After knowing about her class, many people offered help by providing free meals to the class.

"I've retired for a long time so I don't know more recent things. But at the charity classes, I only need to use my skills as a teacher to help the students know how to read and write," she said.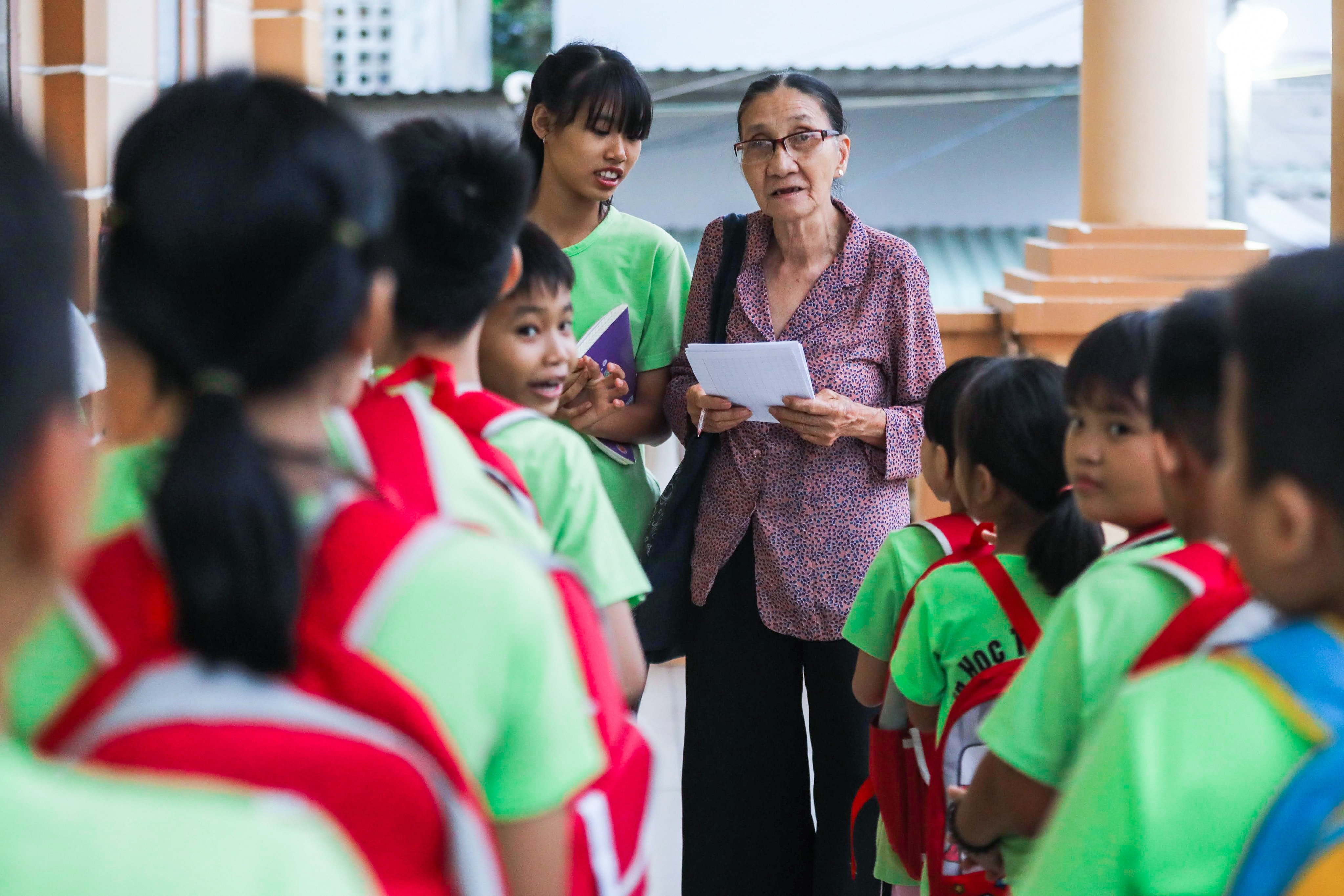 Ba walks 2km to class every day.
Ba walks 2km to class every day for the past five years. The class opens at 5.30 pm but Ba always arrives one hour earlier to prepare. As of now, her class has 19 students with skill levels from first to fifth grades. The youngest student is 10 years old and the oldest is already 33 years old.

"There are many children. They don't have parents and live with their elderly grandparents. They can't go to school and have to work at an early age," she said.

Ba's oldest student, 33-year-old Huynh Kim Hanh, is slower than other people so Ba paid a lot of attention to Hanh. After four years, Hanh is now able to read long sentences and advanced to fifth grade.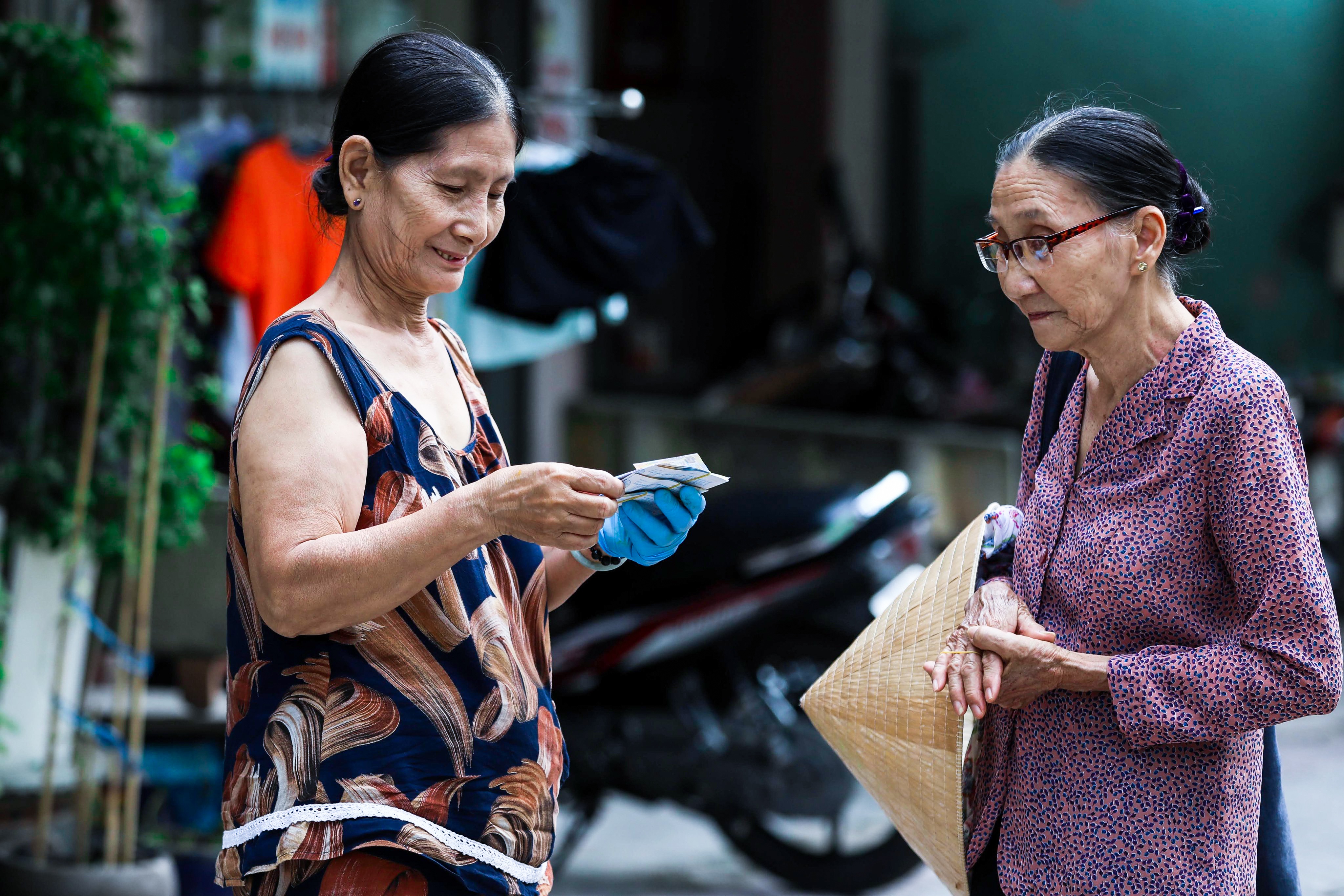 Ba sells lotto tickets on the way home.


There are also many siblings who study together at Ba's class. 16-year-old Doan Yen Nhi and her two other siblings all attend the class together. "I really like it here. I can learn to read and write. I'm also given food to eat there or bring home," she said.

As the class ended at 7 pm, Ba continues to sell lotto tickets while walking home. Each month, she earns about VND3m (USD130) from selling lotto tickets. Half of the money is her daily expenses while the other half is used to buy food and school supplies for her students.

"Life is full of sadness but after starting to teach again, I feel more alive and optimistic. I'll teach them until I'm unable to teach," she said.
Theo dtinews.vn