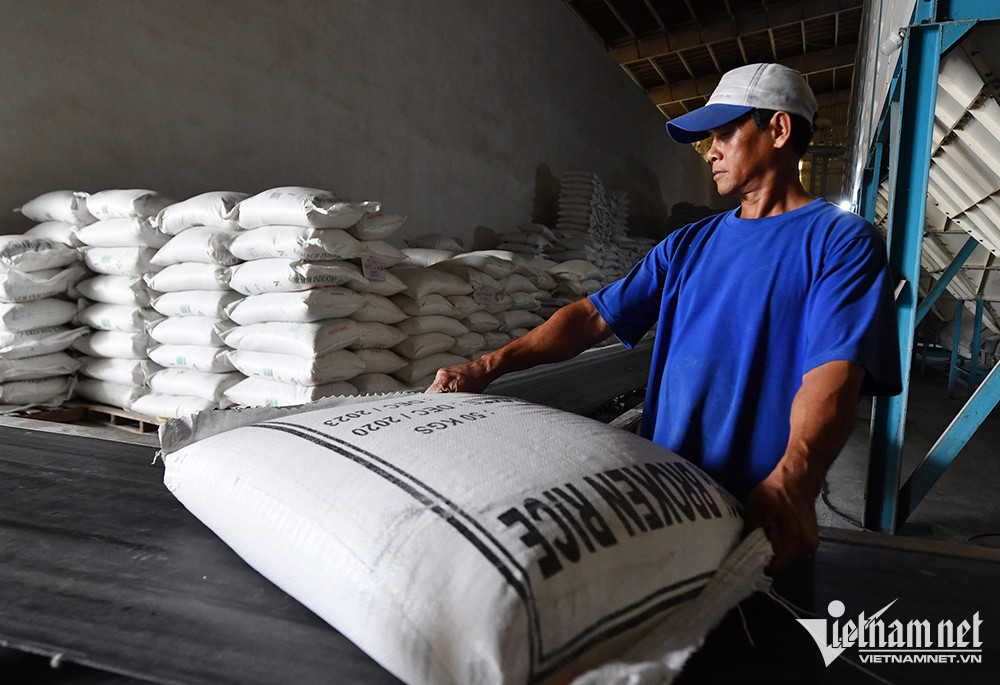 Nguyen Viet Anh, general director of Phuong Dong Food, said the domestic rice market is performing well. Oversupply hasn't occurred since 2019 and farmers sometimes don't have rice to sell.
However, in the immediate time, capital and loan interest rates will be a problem for enterprises. With current interest rates of 8-10 percent, some rice husking mills are considering leasing their facilities because they no longer bring profits.
"In the food industry, the majority of enterprises have to mortgage all their assets for loans and many of them don't have enough capital to do business. In the harvest season, they don't have enough money to collect rice from farmers," Anh said.
Nguyen Van Nhut, general director of Hoang Minh Nhut JS, said if enterprises don't prepare financial resources in advance, they won't have money to collect rice in the peak harvesting season.
"This is just like 'meals are already served on the table, but people cannot eat'," he said.
The State Bank of Vietnam (SBV) has been encouraging commercial banks to lend money to help exporters collect rice for export.
However, commercial banks need to be cautious when making disbursements. This means that administrative orders won't help settle the problem.
According to Nhut, it would be better if state management agencies launched a policy package allowing enterprises to get unsecured loans. If so, enterprises will have capital, while farmers will be able to sell rice.
"We need to have VND150-200 billion to collect 10,000 tons of rice, a huge amount of capital. How can we have enough money to collect 1 million tons?" he said.
Rice exporters have also voiced complaints about logistics services.
A representative of Loc Troi Group said the biggest bottleneck of Vietnam's rice production is logistics services.
Vietnam has great advantages in transportation with interlace rivers and canals, which allows it to carry rice from fields to mills at low costs. However, boats remain the most commonly-used means of rice transport.
Loc Troi estimated that post-harvesting loss in quantity in Vietnam is 11-13 percent, while loss in quality is 3-5 percent.
Rice quality will decrease if it cannot be carried to mills for drying 24 hours after harvesting. This explains why poor logistics service affects the quality.
Phan Van Chinh from the Ministry of Industry and Trade (MOIT) admitted that there are many problems in logistics service. In some cases, road transport freight to seaports is even higher than container transportation fees to Singapore or Hong Kong.
Tam An