HCMC – Dance Theater: "Method"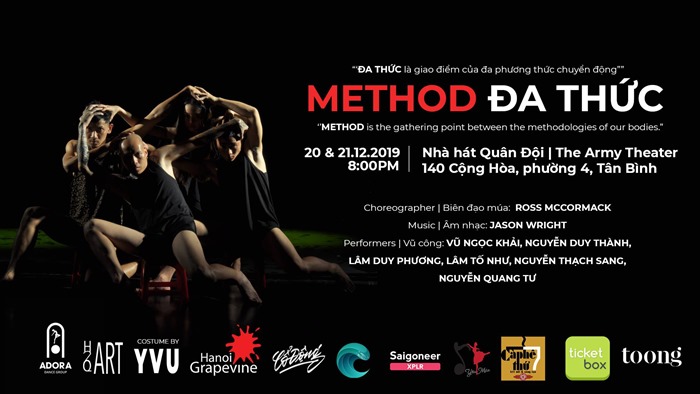 Dec 20 and 21, 8 – 10 pm
The Army Theater, 140 Cong Hoa, Ward 15, Tan Binh District

A contemporary dance performance produced by H2Q ART under the hand of magical choreographer ROSS MCCORMACK (Muscle Mouth, New Zealand) featuring 6 talented Vietnamese dancers coming from different movement backgrounds such as Ballet, Đương đại, Hip-Hop, Popping,…They are: VŨ NGỌC KHẢI, NGUYỄN DUY THÀNH, LÂM DUY PHƯƠNG (KIM), LÂM TỐ NHƯ, NGUYỄN QUANG TƯ, NGUYỄN THẠCH SANG.

Tickets priced from VND150,000.
HCMC - Vietnamese play to be restaged as Broadway-style musical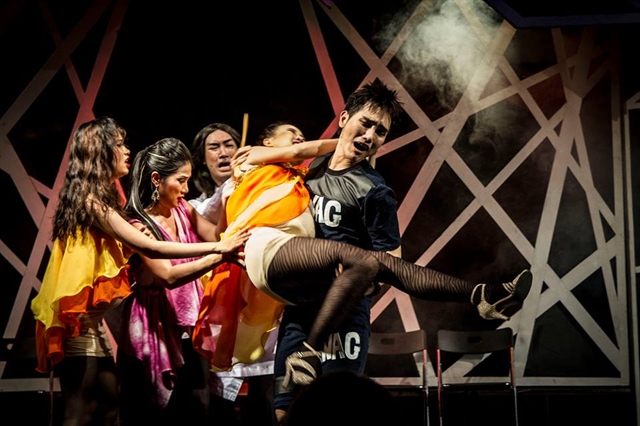 Dec 22, 8pm The Gioi Tre Stage, 125 Cong Quynh Street in District 1.

The show, Tuyết Sài Gòn (Snow in Sài Gòn), is directed by Nguyễn Khắc Duy, one of the founders of the Buffalo Theatre Club.

It tells the stories of four young women and men who are stuck in an elevator on Christmas Eve. They talk and share their challenges, dreams and hopes during the night.

Through their stories, the lifestyles of Saigonese are highlighted.

The show stars 20 young artists, including talents Hoàng Phi, Khả Như, Thuận Nguyễn and Diễm Phương, who graduate from leading art schools such as the HCM City Music Conservatory and HCM City Theatre and Cinematography.

The performers will dance and sing popular songs of the 1970s and 80s, such as Wham's Last Christmas, ABBA's Money Money Money, Boney M's Mary's Boy Child and Gloria Gaynorr's I Will Survive.

Tuyết Sài Gòn was first staged in 2014 and left a strong impression on audiences. In his production, Duy includes jazz, R&B, swing and pop rock.
__________________________________________________________________________________________________
EXHIBITION
Hanoi-Exhibition "Geometric Origami"

Opening: Dec 16, 4 pm
Exhibition: Dec 16 – 20, 8.30 am – 6 pm
Workshop: Dec 21, 10.30 am – 12 pm
Japan Foundation Center for Cultural Exchange in Vietnam, 27 Quang Trung Str., Hoan Kiem Dist.

An exhibition by Professor MITANI JUN, University of Tsukuba.

Professor Mitani's research includes computational origami design, or simply, origami designing with computer software. The spherical and 3D origami is a new-concept-origami, involving three dimensionality and even curved surfaces. This innovative origami is made possible by computing the completed form and the folding process with a software, leaping afar from the conventional origami process. It requires a unique method called "curved folding", so it may be difficult to apply at first, but once successful, it produces a magical three dimensional shape that makes you wonder how it can be made by one sheet of paper.

Admission free
Hanoi - Exhibition "Heebie Jeebies"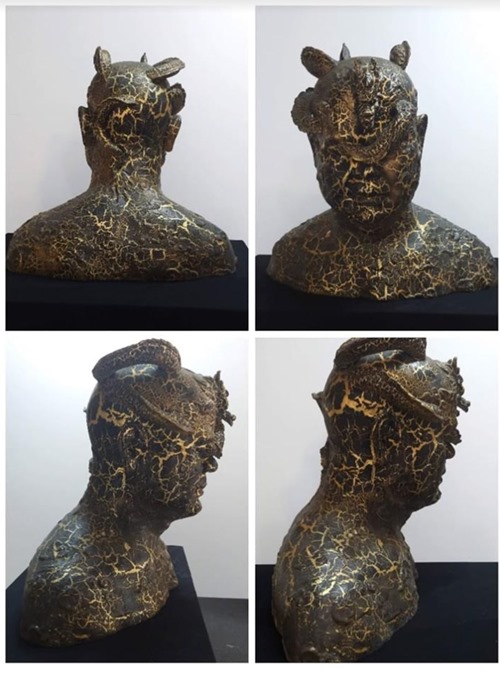 Dec 12 – 29, 9 am – 12 pm and 1.30 – 5 pm
VICAS Art Studio, 32 Hao Nam Street, Dong Da District

A unique voice to Vietnamese contemporary fine arts, bringing about a complex visual impression, which is the harmony between the visible and the invisible, between the positive and negative energies, between rationality and intuition and between excitement and panic…

Danang City - Art exhibition honours local artists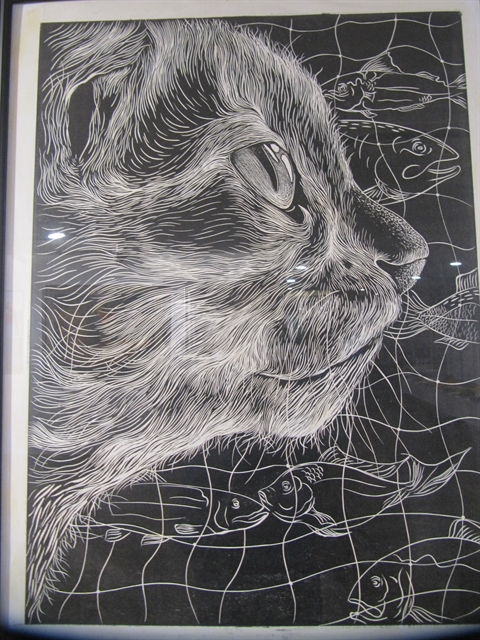 Dec 7, 2019-Jan 4, 2020
Danang Fine Arts Museum, 78 Le Duan Street

An exhibition of 50 sculptures, and lacquer, oil and canvas, and watercolour paintings featuring the typical lifestyle of people in the city and central region.

Hanoi - Exhibition "Zapping the History of Arts"
Dec 1 – 31 Dec 2019, 9 am – 8 pm
L'Espace mezzanine
24 Trang Tien Street
A comprehensive overview of the beginnings of art history, the most notable styles, the most greatest artists…. The book will allow you to discover the essential masterpieces in painting, sculpture, architecture, music and cinema.
Act as an ideal rich and complete museum, it will help you learn all about the particularities of Gothic art, the start of photography, great architecture and music theories, the most famous comic book and the origin of the greatest works…

Free entry
Hanoigrapevines/DTinews