The HCM City School Festival Basketball Tournament - the 2019 Milo Cup began at the Phu Tho Stadium in District 11 on Saturday.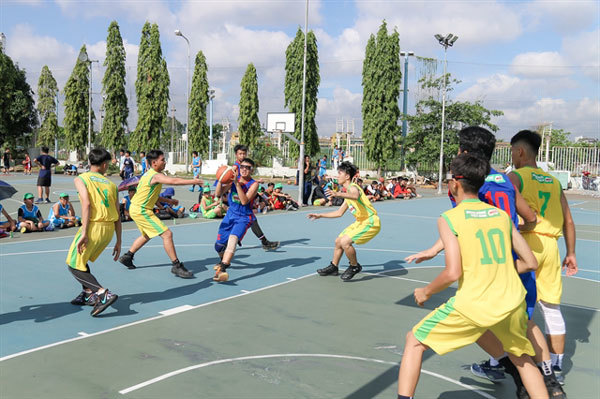 A match in the HCM City School Festival Basketball Tournament for the Milo Cup being played at the Phu Tho Stadium. — VNS Photo
It is in its 14th year, and 156 teams are taking part compared to 60 in the first edition.
The tournament is organised under the aegis of the "Active Vietnam" programme run by Nestle's Milo brand and Project 641 of the General Department of Sports and Physical Training, the HCM City Departments of Culture and Sports and Education and Training.
The programme seeks to encourage a dynamic lifestyle and physical activity, especially among children.
Through the competition and a walking festival, Milo has gifted over 200 basketball boards to primary schools to enable more children to play the sport.
Ali Abbas, director of Nestlé Vietnam's Milo and diary business units, said sports and adequate nutrition are major factors in the development of children and their achieving good academic results.
Sports also teach children teamwork, the will to rise and confidence to win, he added.
The tournament will go on until June 9.
VNS