Tran Hung, a famous local designer, is poised to debut his latest fashion collection during London Fashion Week 2019, which is scheduled to take place in the UK on September 15.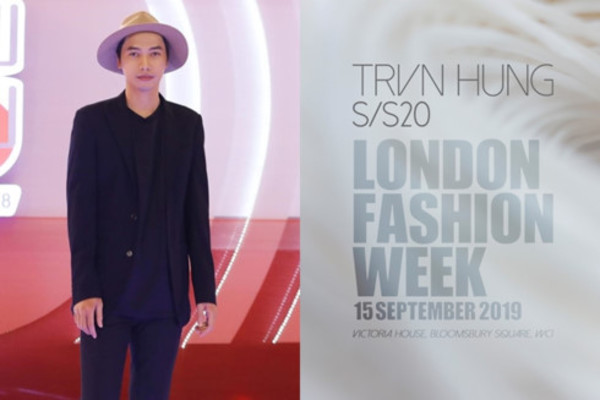 Designer Tran Hung
The fashion event is held in London annually with this year's version set to transpire from September 13 to 17. Vietnamese designer Tran Hung's outfits will be showcased during a show held in Victoria House, Bloomsbury Square, London, the UK.
Victoria House spans a total area of 22,000 square metres and features a unique style of classic architecture. The venue regularly hosts fashion shows by the world's leading designers.
Tran Hung said he was proud that his collection would be representing Vietnamese fashion during London Fashion Week.
He first received his invitation four months ago and only decided to join the event two months previously. The designer has spent the last month perfecting the collection.
Model Quynh Anh wearing an outfit by designer Tran Hung
Tran Hung is originally from Yen Bai province and was named as the first runner-up back in Project Runway Vietnam 2015. Most of his designs utilize silk and feature floral patterns.
Indeed, his outfits are a favourite among numerous Vietnamese celebrities. VOV