The 4th International Experimental Theatre Festival will take place in Hanoi from October 4 to 13. The festival will include the participation of eight international troupes and 14 Vietnamese troupes.
The festival is held every three years, allowing Vietnamese and international artists to exchange and share experiences.
Reporter Cao Ngoc from Văn Hóa (Culture) newspaper talks with People's Artist Le Tien Tho, chairman of Viet Nam Theatre Artists Association about the upcoming festival.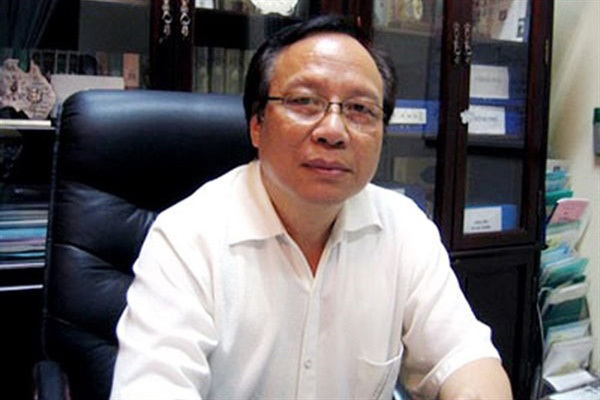 People's Artist Le Tien Tho. — Photo sankhau.com.vn
Could you tell us about this year's festival?
The festival organisation board has promoted the event and invited international theatre artist associations at the end of last year. We received 53 works from more than 40 countries.
There are participating countries like China and South Korea. China has three works and Korea has two.
Many countries that have participated in previous festivals are interested in the festival and also expressed their desire to attend the festival this year.
We selected 14 works by international artists and sent them official invitations. However, we don't yet know whether they will be able to attend.
How do the organisers select the performances?
We receive DVDs to see the performances and we send them to the festival's art council for evaluation and selection. The council has five artists and researchers including two from overseas. The art council members are all outstanding in their field.
How are local theatres preparing for the festival?
We received 25 works by Vietnamese troupes to register for the festival. The State-owned leading theatres of Vietnam will perform at the festival.
Private troupes such as LucTeam; Le Ngoc from Hanoi and Young World Theatre from HCM City will also be at the festival.
The experimental festival does not only cover drama, but also other forms of theatre such as circus skills and puppetry.
What do you think about the experimentation in the performances?
Our desire in organising the experimental festival is to find something new and interesting for both artists and viewers.
With this purpose, the association organised a writing camp for experimental theatre in 2017. We hope that Vietnamese troupes will have good scripts to perform at the festival. We expect the festival will have experimental works that will contribute to new trends in modern theatre.
I think it is difficult to talk about limitations of experimental creativity. As long as the artists create something new in structure, conversation and directing style, it can be called experimental.
I just hope that it will inspire debate.
The most important thing is to ensure the truth, and national culture identity.
How will the international troupes get financial support from the organisation board?
The festival was approved by the Government. We only support participating international and Vietnamese troupes with food, accommodation and travel expenses.
VNS