Vietnam Airlines (VNA) and the government of Hanoi City will jointly hold a "Vietnam Airlines Festa – Summer in Europe" event from 10 a.m. to 9 p.m. on April 20-21 in Hanoi, gathering many artists from France and Germany.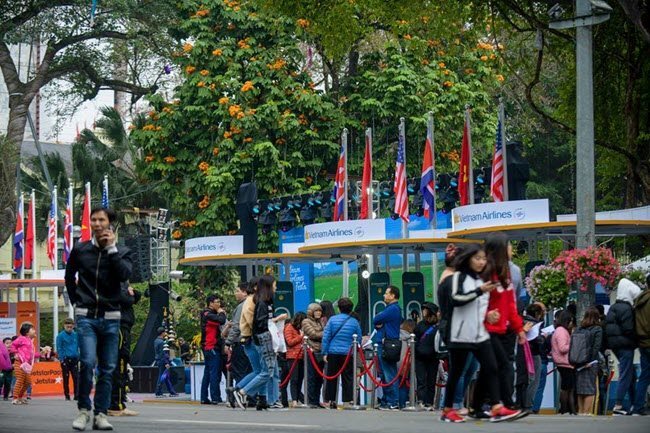 Visitors are seen at "Vietnam Airlines Festa" held in 2018
Through the event, the national flag carrier and its business partners want to offer wide-ranging tourism promotions and cultural activities to local residents.
The airline, in coordination with the German Embassy in Vietnam, has invited German music band Landes Jugend Jazz Orchester Hessen to perform from 7 p.m. to 9 p.m. daily. The band has young talents.
On the second day of the event, Vietnamese-French choreographer Sebastien Ly will choreograph a contemporary dance, entitled "Khong chi la ky uc" (Not purely memories), between 4:30 p.m. and 6:30 p.m. It is a combination of dances and visual art performed by French and Vietnamese dancers.
VNA will offer 2,000 promo codes with discounts of up to 50% to visitors buying air tickets for domestic and international flights during the event.
VNA and its affiliated budget carrier Jetstar Pacific will hold lucky draws and offer gifts to visitors to the event. Travel and hospitality firms, including HanoiTourist, Vinpearl and VIAGS, will have special offers for visitors.
"Vietnam Airlines Festa", which will be held every two months, is part of a cooperative program for developing tourism, culture, and society between VNA and Hanoi City. SGT