The 16th United Nations Days of Vesak (UNDV) will be held at the Tam Chuc Buddhism Culture Centre, Kim Bang District, in the northern province of Ha Nam from May 12-14.
International and Vietnamese art troupes will perform at 8pm on May 12.
The show is the work of art director Viet Tu; choreographer Tran Ly Ly, music directors Thanh Phuong and Luu Ha An and visual artist Khanh Art.
Ha Nam province to host Vesak 2019 this May
About 7,200 volunteers to serve UN Vesak Day celebration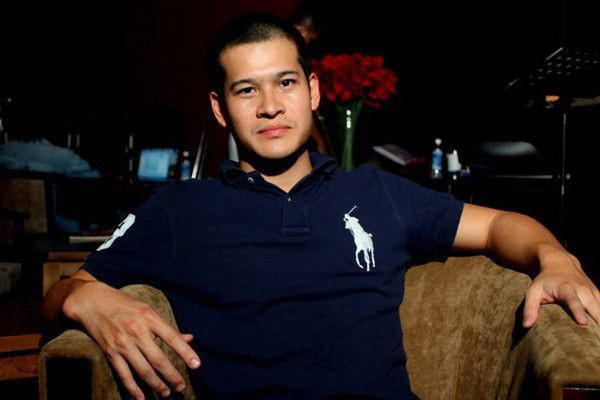 Director Viet Tu
Hoang Thu Hang interviews director Tu about the show.
Could you tell us more about the show celebrating Vesak 2019?
The show is made by Viet Nam Buddhist Sangha and Viet Nam National Television's channel 6 with two parts. The first includes a repertoire to praise Buddhism and the kindness of compassionate Buddha.
The second part will include performances by international and Vietnamese art troupes. The Vietnamese repertoire is inspired by the cultures of participating countries in Vesak.
What is the highlight of the show?
The Vesak 2019 is held at Tam Chuc Pagoda, which is one of the biggest Buddhism constructions. The highlight of the show will be the background. The stage will be set between mountains and lakes. Behind the stage are mountains and in front of the stage is a large lake. This place is known as the Ha Long Bay on land.
If everything goes smoothly we will put on a solemn show honouring Buddha at Vesak this year.
Our challenge is to make good use of this area because the show will be aired on national television.
Choreographer Ly Ly and I need to work closely to express the idea which is consistent with the script.
How will the show convey the message of Vesak this year –Buddhism's Approach to Global Leadership and Shared Responsibilities for Sustainable Societies?
It is the theme of the Vesak 2019 so to convey this message we need a lot of activities to take place during the days of Vesak. Entitled Vesak Night & Heritage Road, the show is one of the activities to celebrate the event.
The show will focus on development of Buddhism and the core values of Buddhism in life especially the preservation and transmission of cultural values.
As a Buddhist, you were invited by Viet Nam Buddhist Sangha to direct the show, how did you feel?
This year marks a decade for my team producing Buddhism art shows. In 2008, when Viet Nam hosted Vesak for the first time I also directed the show. I'm really happy.
Personally, I consider this is not only an opportunity to make art but also a chance for me to practice and promote the values of Buddhism that I am enlightened.
It is very meaningful to a Buddhist like me. Tam Chuc Pagoda is an amazing and inspiring place.
VNS