More than 600 artists will showcase their talent at the National 'Tuong' (Classical Drama) and Folk Singing Festival 2019, which will take place in Thanh Hoa province from May 11 to 19.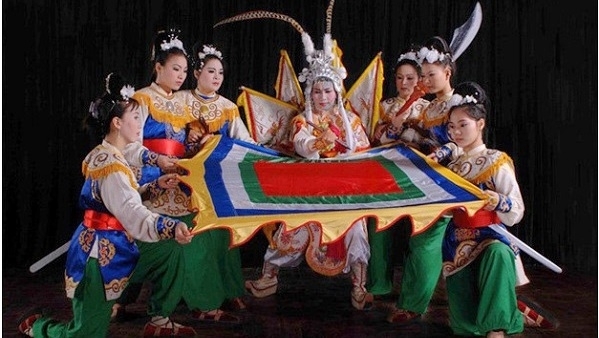 More than 600 artists to gather at National Drama and Folk Singing Festival
The participating artists come from 11 art troupes from cities and provinces nationwide, including Thanh Hoa, Hue, Nghe An, Da Nang, Hanoi, Quang Nam, Khanh Hoa, and Ho Chi Minh City.
Festival-goers will have the chance to enjoy 16 tuong plays and folk singing performances through two shows a day at the Lam Son Theatre.
The performances will focus on various topics ranging from history, historical figures and folk tales to contemporary life.
Gold and silver medals will be presented at the closing ceremony to honour the best entries and most outstanding artist, director, composer and musician.
On the occasion, five mobile shows will be arranged outdoors in districts in Thanh Hoa to introduce the country's traditional art forms to local people.
The event, hosted by the Ministry of Culture, Sports and Tourism, aims to preserve and promote the value of the country's folk arts, while providing a venue for the participating artists to learn experience from each other, as well as finding new talented young artists. Nhan Dan