Tat Thai Nguyen and Tu Le Khanh Duy booked tickets to compete in the second round of the U18 International Tennis Federation (ITF) Junior Circuit – Group 4 Tournament at Phu Tho Tennis Club, in HCM City on Monday.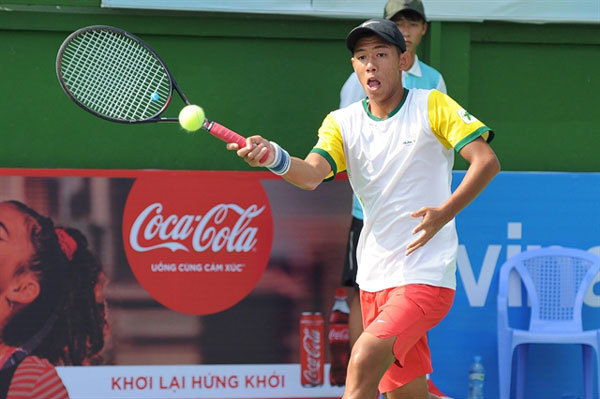 Young ace Tat Thai Nguyen. — Photo webthethao.vn
Nguyen easily defeated Brendan Hendrata of Indonesia 6-1, 6-3 in the men's singles, first round. While Duy progessed to the next phase after beating No 7 seed Takeshi Koey of Malaysia 6-2, 4-6, 6-1.
Nguyen will next face New Zealand's Reece Falck and Duy will take on Devini Sanjith of the US.
Other Vietnamese male representatives failed in the first round. Vo Quoc Uy lost to Prachaya Baibong of Thailand 1-6, 6-3, 3-6. Truong Vinh Hien was defeated by Wenmao Li of China 2-6, 1-6. While Vu Ha Minh Duc lost to No 1 seed Xinmu Zhou of China 4-6, 2-6 and Justin Kuo of Indonesia bested Vu Long Kacper 6-1, 6-0.
On the women's side, Natasha Tran lost to No 1 seed Yujiao Che of China 0-6, 0-6. No 3 seed Chia Yi Tsao of Chinese Taipei beat Truc Tam 6-0, 6-1.
The event attracted the participation of nearly 100 players from 17 countries and territories including Japan, South Korea, India, Australia, Canada and the US.
It will end on July 13.
VNS