Nhat Tan Ward People's Committee in Hanoi has asked the providers of photo services at local lotus lakes to curb nude photography at the site.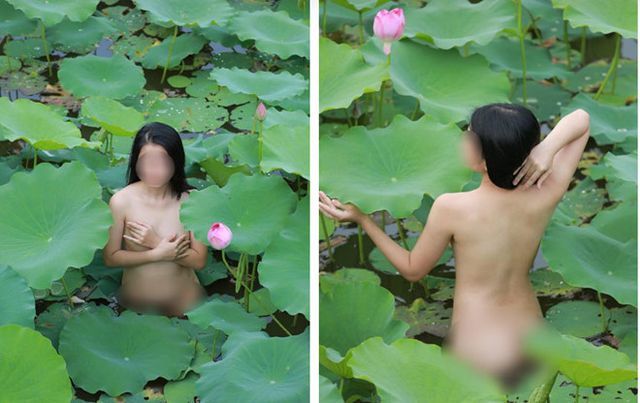 Taking nude photos at lotus lake
Nhat Tan Ward authorities said after many households open photo services at lotus lake, a huge number of cases have occurred where models have appeared nude.
A large number of visitors and lax management also resulted in poor security and pollution.
Nhat Tan Ward authorities issued the announcement, asking the service providers to tighten management and prevent visitors from taking nude photos.
Employees and police were asked to monitor the situation and deal with violators.
The service providers will be punished if they let such violations continue, said Nguyen Xuan Truong, vice chairman of Nhat Tan Ward.
Recently, a series of nude photos of an actress at lotus lake were criticised as a PR stunt.
The film she was supposed to appear had scenes cut and complained of losses incurred due to the incident.
Increasing numbers of more scantily clad models have taken photos at the site.
In May, a group of men in Bac Gang following the trend were criticised for taking nude photos at lotus lakes. Dtinews