A portrait depicting Kieu Loan, Vietnam's representative at Miss Grand International 2019, is currently listed as the most liked and shared image on the beauty pageant's official Facebook page.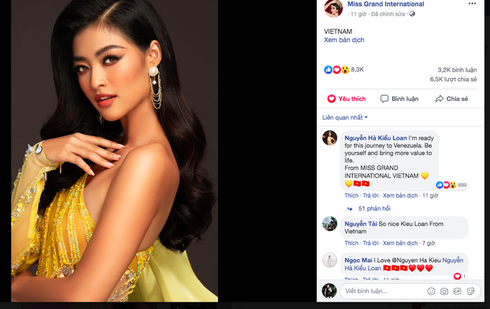 Photo of Kieu Loan tops poll on Miss Grand's official fan page 
So far, the photo has received 85,000 likes, 3,300 comments, and 6,800 shares.
Kieu Loan's picture tops the poll at the same time that the beauty pageant's organising board launches the "Pre-Arrival" voting contest.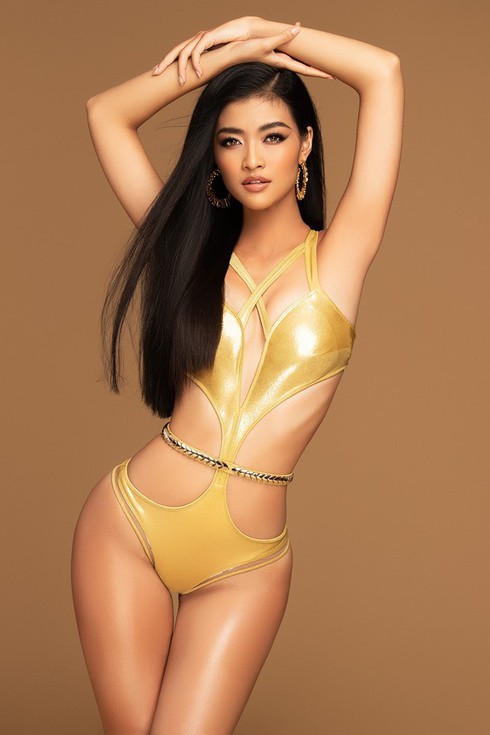 The contestants in the poll's leading five images in terms of most-liked and shared on Miss Grand International's official Facebook page will have the chance of participating in a special dinner with the beauty pageant's president on October 10.
The winner of the "Pre-Arrival" poll will be announced on October 9.
As Vietnam's representative at the pageant, 19-year-old Kieu Loan stands at 1.70 metres tall and measures 80-61-95.
The beauty, who won first runner-up at Miss World Vietnam 2019, is expected to go far in the competition and achieve a positive result. VOV