His old football team may have disappointed on the pitch this season, but former Manchester United star Ryan Giggs seems content with life as he visits a Buddhist monastery in Viet Nam.
Giggs, who made 672 appearances for United, visited the Tam Chuc Pagoda in Ha Nam Province on Friday.
While he was there he posed for photographs with the resident monks and praised the pagoda and the surrounding scenery.
On Sunday, Tam Chuc host Viet Nam's Vesak celebrations to mark the birthday of Buddha. 
Around 1,500 foreign Buddhist leaders, scholars and researchers from 105 countries and territories are expected to attend the festival which will be held in the province, 65km from Ha Noi.
Viet Nam's Party, State and VBS leaders and some 15,000-20,000 local and overseas Buddhist followers will also attend.
The UN General Assembly on December 15, 1999 recognised the Day of Vesak to celebrate the thrice-sacred event of the life of the Buddha Gautama
In the past, Giggs credited yoga for helping his longevity playing football.
He was quoted as saying: "The yoga has definitely helped me. It helps me train every day because it gives me the flexibility and the strength not only to play the game but to train as well."
Meditation is a yogic practice used by Buddhists and yogis alike to go beyond the fluctuations of the mind to realise the Oneness of Being.
Giggs, 45, is the most decorated player in football history winning 13 Premier League titles, four FA Cups, three League Cups and two Champions Leagues.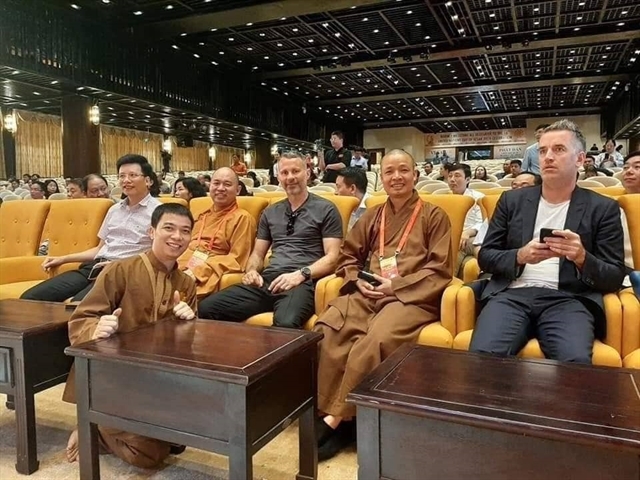 Former Manchester United legend Ryan Giggs during a visit to the Tam Chuc Pagoda in Ha Nam Province, Viet Nam. Photos Tam Chuc Pagoda.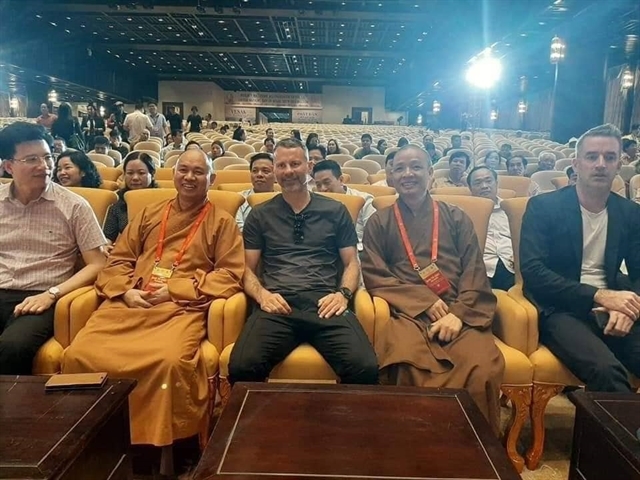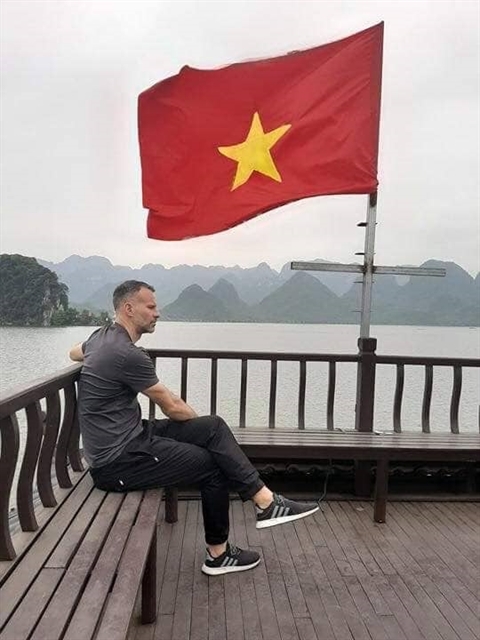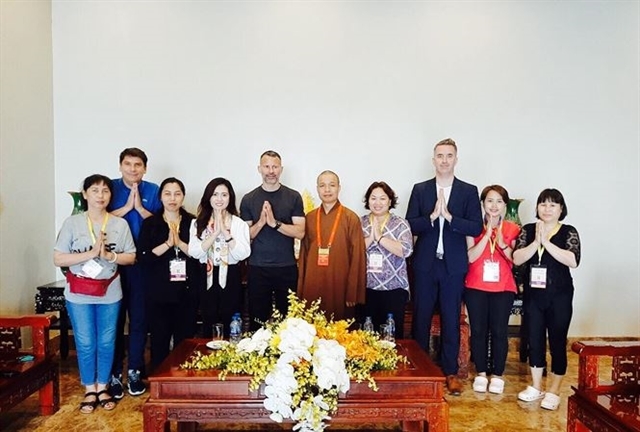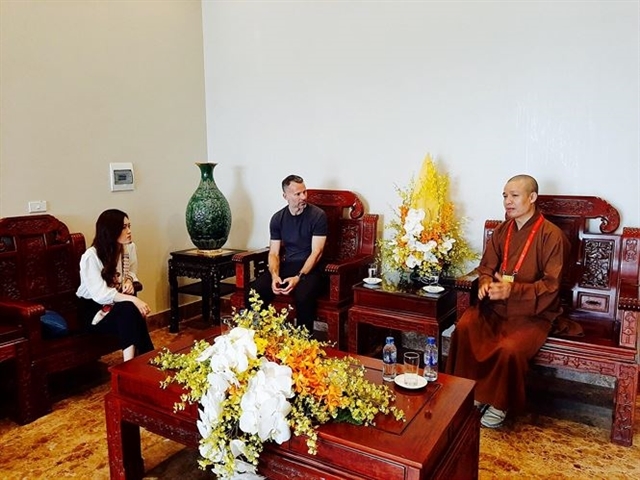 VNS