The National Women's Football Championship this year will see the participation of seven teams, competing for a trophy and VNĐ300 million (US$13,000) in cash.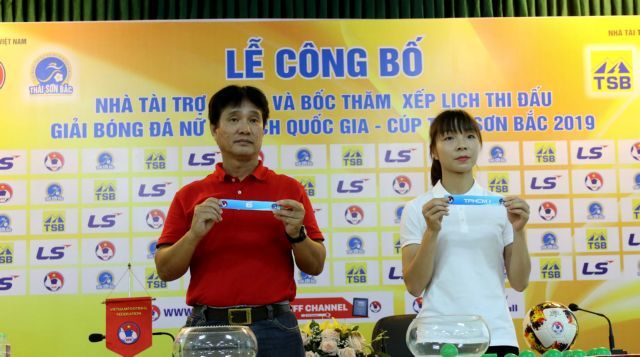 Viet Nam Football Federation on MAy 14 holds a draw for the National Women's Football Championship which will begin in June. — Photo courtesy of VFF
They will take part in a round robin format of the two-leg event, which is sponsored by Thái Sơn Bắc Electric Equipment Trading Company.
The first leg is from June 10 to July 1 at the August 19 Stadium in Nha Trang City, Khánh Hoà Province. The second is from September 13 to October 4 at the Hà Nam Stadium, Hà Nam Province.
The first runners-up will pocket VNĐ200 million and the second runners-up will get VNĐ100 million.
Organisers will also deliver awards for most valuable player, top scorer, best goalkeeper and fair-play team. — VNS