Vietnamese boxers Truong Dinh Hoang and Tran Van Thao will fight in the World Boxing Association (WBA) Asia Championship today in HCM City.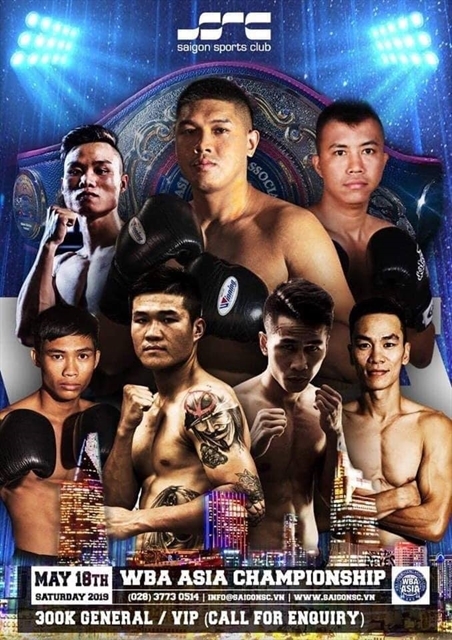 Poster of the WBA Asia Championship which will be held on May 18 in HCM City.
Hoàng will face Arthit Bunphloeng of Thailand in an eight-round match of the super middleweight category. While it is Hoàng's first professional match, Bunphloeng comes to Việt Nam with a record of three wins, one draw and eight losses.
The 2015 SEA Games champion said he is focused 100 per cent for the match and was confident of fighting well against Bunphloeng.
Later, WBA Asia champion Thảo will fight Chinese Wu Rongguo in the super flyweight class. Wu is world No 110, 43 spots above Thảo.
Thảo, who has won all his 11 matches to date, is expected to defeat Wu, who has six wins out of 10 matches.
There will be 10 matches at the event, with other local boxers like Nguyễn Văn Hải, Võ Hồng Đạt, Trịnh Thế Long and Võ Quang Đức Duy competing at the Saigon Sport Club. — VNS