Fourteen Vietnamese films earned around VND715 billion (US$30.7) in ticket sales in the first five months of the year, a year-on-year increase of 40 per cent, according to CGV Cinemas Viet Nam. 
Holiday film releases earn big profits
'Hai Phuong' established as highest-grossing film of Vietnamese cinema
Tết film releases earn big profits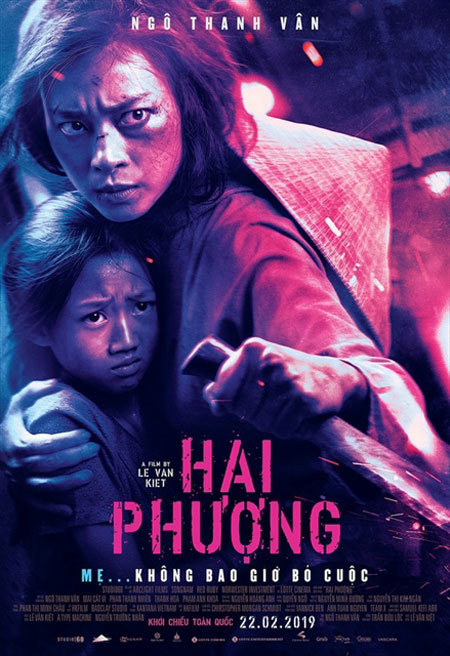 A scene in Hai Phượng, a production by movie star and film producer Ngo Thanh Van of HCM City. The action film earned high ticket sales, around VND200 billion ($8.6 million), one month after its release in Vietnam in March. Photo VAA Entertainment
Private film companies in HCM City sunk large amounts of money into movies for release during the Tet (Lunar New Year) holiday, which began in January.
Producer Nhat Trung's Cua Lại Vợ Bầu (Love Again) raked in more than VND108.9 billion ($4.7 million) in ticket sales in three weeks beginning in late January. Nearly 1.3 million tickets were sold.

The film was among three top hits, including Vietnamese comedy Trạng Quỳnh (Dr Quỳnh) and DreamWorks animation How To Train Your Dragon - The Hidden World, which earned the most profits during the Tet holiday.
While Trạng Quỳnh earned nearly VND70 billion ($3 million) in just 10 days after release in January, sales for How To Train Your Dragon - The Hidden World were VND65 billion ($2.8 million).
In March, Hai Phượng (Furie), the latest action film produced by and starring Ngo Thanh Van, known as Veronica Ngo, turned out to be a huge hit.
In the film, Van plays Hai Phuong, a former gangster living a quiet life in the countryside with her daughter. Things change when the girl is kidnapped and Phuong begins a journey to save her daughter.
The film was distributed in the US by Well Go USA Entertainment. It was released in 600 cinemas in cities such as Dallas, Houston, Philadelphia, San Jose, Portland, Seattle and New York.
In Vietnam, Hai Phượng earned high ticket sales, around VND200 billion ($8.6 million), within a month after its release.
The film is also distributed on Netflix and will be released in China.
The other big hit is Lật Mặt- Nhà Có Khách (Face Off-The Visitor) by producer Ly Hai. The crime comedy earned VND115 billion ($4.9 million) in April.
"The box office figures of Vietnamese films show that the industry has developed rapidly and a year of good harvest is coming. The ticket sales of Vietnamese films are expected to account 30 per cent of the market this year," said a representative of CJV Cinemas Viet Nam.
Around 25 Vietnamese films will be released this year, according the Department of Cinematography.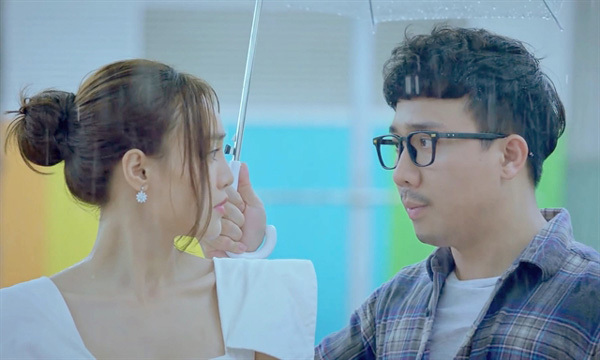 A scene from movei Cua Lại Vợ Bầu. Photo vnreview.vn
Five Vietnamese films produced by HCM City studios are scheduled to be in cinemas this summer.
The highlighted work is Mắt Biếc, a production by Vietnamese-American director Victor Vu.
Mắt Biếc tells the love story of Ngan, a rural boy from Quang Nam Province, and his childhood friend, Ha Lan, during school time.
Lan turns to love a rich man, but she is betrayed. Ngan is still standing aside Lan.
The film is based on a novel of the same name written by best-selling children's author Nguyen Nhat Anh.
The book Mắt Biếc was published in 1990 and became a best-seller. It has been reprinted several times by Trẻ (Youth) Publishing House.
"I worked on writer Anh's Mắt Biếc before filming. I hope my film will take audiences back to their childhood," said the film's director Vu, a graduate of Loyola Marymount University in US.
Mắt Biếc is produced by Galaxy Studio, one of the country's leading private film companies.
By Thu Anh
VNS