Lang Son Province will for the first time host the Viet Nam Tennis Federation Masters 500 event on June 3-9.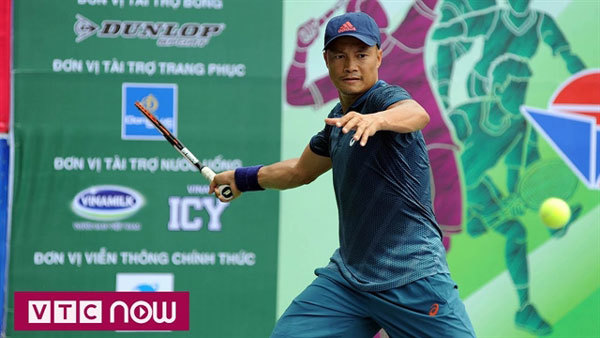 Hoang Thanh Trung of Hai Dang Tay Ninh is the top seed at the Vietravel Cup Masters 500 next month. Photo courtesy of VTF
The tournament, called the Vietravel Cup, will have the participation of nearly 80 athletes from nine teams including Hanoi, HCM City, Da Nang and Binh Duong.
Hoang Thanh Trung of Hai Dang Tay Ninh Club is the top seed in the men's singles category.
Nguyen Dac Tien (Hanoi) is the number two seed and Tu Le Khanh Duy (Becamex Binh Duong) is third.
Top seeds in women's singles are Tran Thuy Thanh Truc (Hung Thinh-HCM City), Phan Thi Thanh Binh (Da Nang) and Chanelle Van Nguyen (Hung Thinh-HCM City).
There will also be men's and women's doubles events.
Apart from gaining points for their ranking, athletes will also enjoy a total bonus of VND500 million (US$21,500). The men's winner will take VND70 million ($3,000) and the women champion will get VND60 million ($2,600).
VNS