The Three-Cushion Carom Billiards World Cup 2019 will take place at Nguyen Du Gymnasum in HCM City on May 20-26.
 Vietnam's top cueist beats world prodigy to claim Asian three-cushion carom title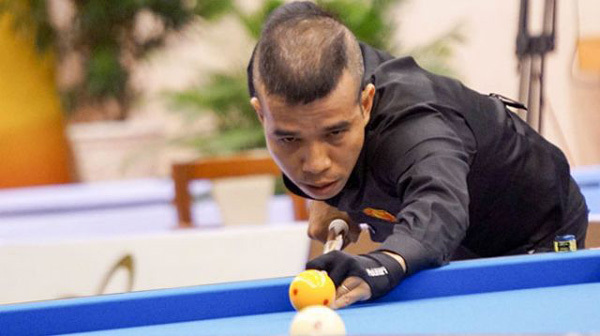 Vietnamese cueist Tran Quyet Chien. — Photo thethaoplus.vn
The event will attract the participation of 149 cueists from 17 countries and territories in the world including Dick Jaspers of the Netherlands, world No 1, Frédéric Caudron of Belgium, world No 2, Semih Sayginer of Turkey, world No 4, Eddy Merckx of Belgium, world No 5, Tayfun Tasdemir of Turkey, No 6 and Cho Jae Ho of South Korea, No 7.
Vietnamese cueist Tran Quyet Chien, world No 3, is expected to shine at this year's event as defending champion of the tournament.
Besides Chien, Ngo Dinh Nai, world No 14 and defending champion of Asian Carom Billiards Championship, also competed in this event.
The event has a total purse of US$118,800, of which the winner will receive a cash prize of $18,000.
It will be run by the municipal Department of Culture, Sports and Toursim, World Billiards Union (UMB) and Asian Carom Billiard Confederation.
It is the fourth time Vietnam has hosted the World Cup.
VNS