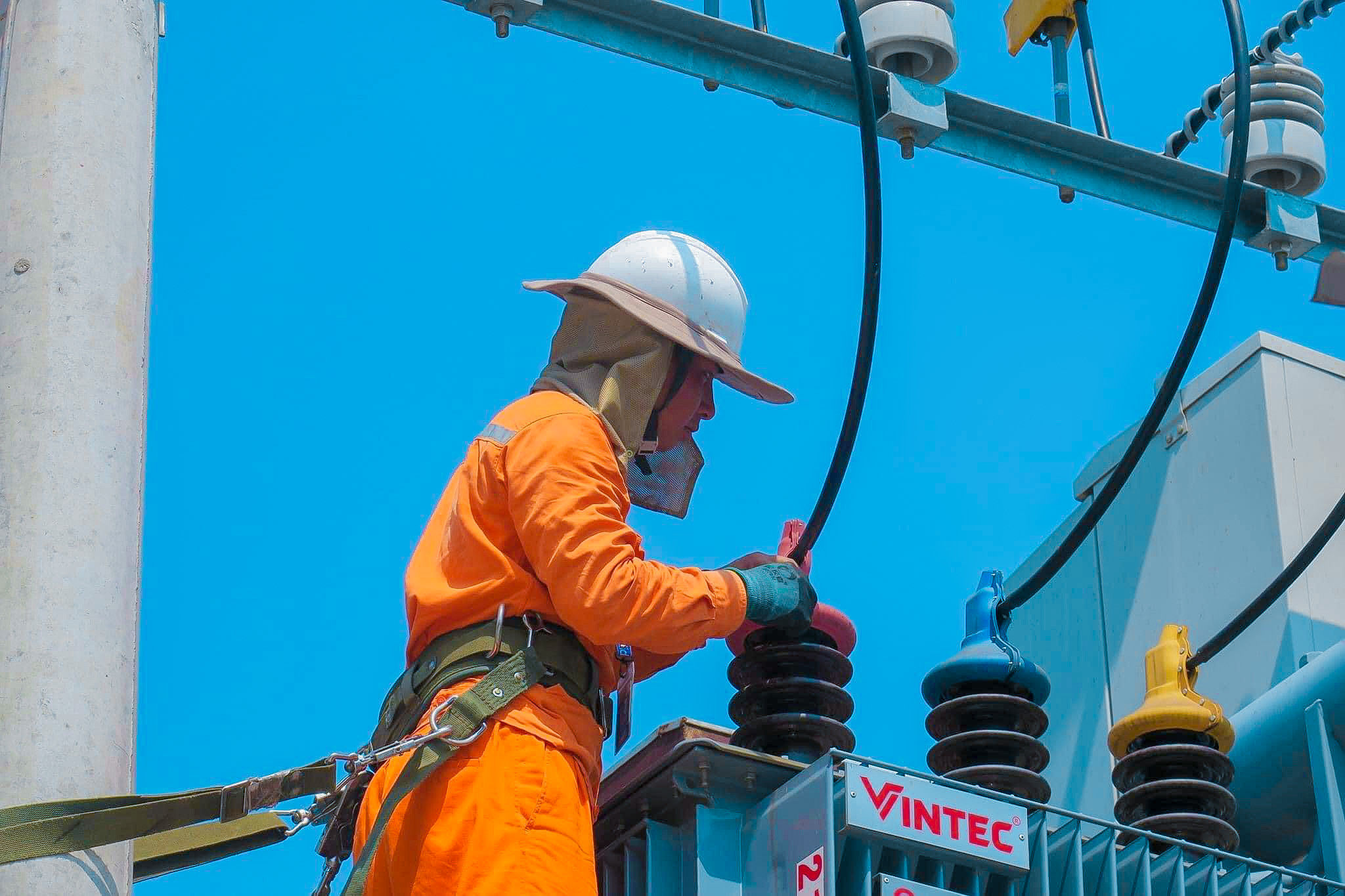 The Ministry of Industry and Trade (MOIT) and EVN on May 24 organized a conference with investors of transitional renewable projects to clarify the problems and remove obstacles during the implementation of procedures for negotiating electricity prices and power purchasing agreements (PPA).
This aims to put projects into operation as soon as possible, while ensuring compliance with the laws.
As of May 24, 85 transitional projects had no prices fixed (the projects that were not completed prior to November 1, 2021 could not enjoy the feed-in tariff pricing scheme, and the new pricing scheme is yet to be set up). The dossiers of 37 projects have been submitted to EVNEPTC.
As for the other projects, EVNEPTC has sent documents, urging investors to send documents to serve price negotiations.
After checking documents, negotiations and referring to the conclusions of Deputy PM Tran Hong Ha in Notice 182 dated May 17, 2023, as of May 24, EVN had received proposals on applying provisional prices of 24 out of the 37 projects.
The two sides have met and agreed on the provisional prices (not including VAT) which are equal to 50 percent of the ceiling price of the electricity price framework for all types of electricity generation plants stipulated in MOIT's Decision No21/QD-BCT dated January 7, 2023.
The official electricity purchase prices and the electricity bill settlement will be implemented according to guidance and decisions by competent agencies.
The provisional prices of 19 projects or parts of projects with total capacity of 1,347MW have been approved by MOIT. EVNEPTC and the projects' developers are working with each other to sign a PPA soon.
For Nhon Hoi wind power Phase 2, with the capacity of 30MW, the negotiation has been completed. Procedures are being implemented before documents are submitted to MOIT to have the provisional prices approved.
In the case of other four projects (including wind power plants No 5 – Thanh Hai 2, 3, 4 and Cau Dat) with a total capacity of 154MW, EVNEPTC and investors are negotiating prices while checking documents to submit to competent agencies for approval.
"To date, EVN and 20 power plants have agreed on provisional prices that have been approved by MOIT. We wish to listen to other investors invited to the conference today about problems they are facing," he said.
"EVN commits to immediately deploy negotiations for official electricity prices after guidance from competent agencies," he said.
Luong Bang