Exhibition of children's book illustrations opens in Hanoi

Drawing Words, an exhibition of children's book illustrations commissioned by the British Council and curated by illustrator Lauren Child from Children's Laureate Foundation, is on at the French Institute in Hanoi.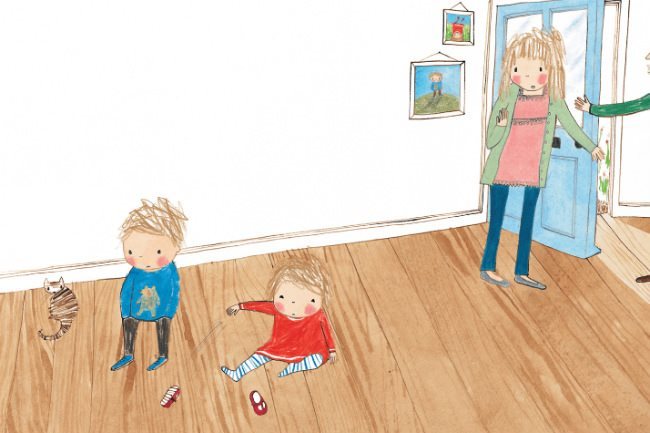 The Drawing Words exhibition features Rebecca Cobb's illustration for "Aunt Amelia" book - PHOTO: COURTESY OF BRITISH COUNCIL
Running until May 12, the exhibition is part of the European Literature Day 2019, an annual festival organized by the European Union National Institutes for Culture.
The exhibition features some of the most excellent children's book illustrations in the UK in recent years, celebrating illustration as an art form for all ages.
While Peter Rabbit, Paddington Bear and Winnie the Pooh are globally recognized and demonstrate the rich history of children's book illustrations in the UK, Drawing Words looks to the future with contemporary illustrations of experienced illustrators as well as artists who are at the beginning of their career.
Some of the illustrators whose works are featured in the exhibition include Jill Calder, Lauren Carlin, Rebecca Cobb, William Grill and Emily Hughes.
"Illustrators invent worlds. They can invite you to step into the detail of a painted woodland, a woodland so decorative that you might lose yourself in the page. Or they might encourage you to notice how extraordinary the ordinary can be once drawn in black and white and bricks, pavements and tiles have been translated into pattern," said Child.
"An illustrator may find and adapt anything: a comb, a stone, a peg, a piece of old cardboard can be employed to construct a three-dimensional collaged city, created to challenge the way you think about your own world." SGT