Expanding space for overseas Vietnamese intellectuals' contribution to the country

Over the past twenty years, through policies and practical actions, overseas Vietnamese-related affairs have been continuing to realize the Resolution No. 36 of the Politburo on overseas Vietnamese and brought it to life.
These activities, have positively supported the overseas Vietnamese's contributions to national construction and development.
Overseas Vietnamese increasingly towards the origin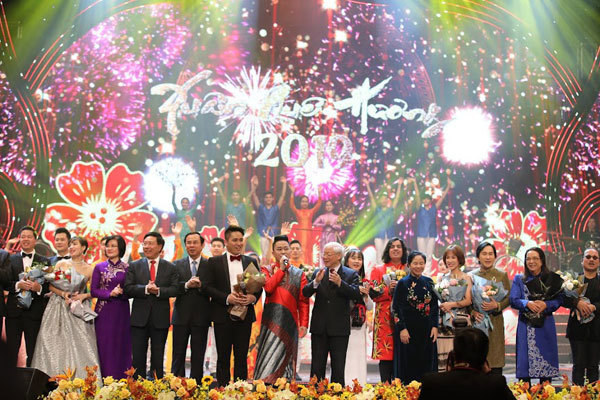 "Xuan Que Huong 2019" took place with many meaningful activities and the participation of many overseas Vietnamese.
According to Mr. Luong Thanh Nghi, Deputy Chairman of the State Committee for Overseas Vietnamese, the community of 4.5 million Vietnamese living abroad in the past year had stable aspects and continued to expand widely in the host countries, in terms of politics, economy, culture and society.
It is very different from the previous year that the trend of people is increasingly towards the origin and increasing contribution to the homeland; Firstly, people participate in activities organized by the State and the State Committee for Overseas Vietnamese such as Xuan Que Huong, Truong Sa trip, summer camp for overseas Vietnamese youth, conferences - forums directly aimed at the target of young Vietnamese intellectuals working outside the university.
Recently, overseas Vietnamese scientists and intellectuals have come up with many ideas and provided useful information to Vietnamese policy-makers.
Over the past time, the Committee has collaborated with relevant ministries to organize such forums and seminars.
Facing the question that expatriates always care about is to continue the success of 2018, in 2019, the Committee and the Ministry of Foreign Affairs take measures to encourage overseas Vietnamese human resources to return to Vietnam, to model. Not only giving ideas but also directly participating in the donation or long-term commitment to work for the country, Mr. Luong Thanh Nghi said that, First of all, to have very specific and comprehensive policies and guidelines. , regarding the importance and preferential treatment for overseas Vietnamese when returning home to invest and do business.
Mr. Nghi said, in fact, Vietnam has a lot of incentives, such as visa exemption, overseas Vietnamese policy to buy houses, facilitate business investment ... But those are still not attractive enough. to attract more strongly, especially overseas Vietnamese intellectuals to return home.
Overseas Vietnamese visit Sinh Ton Dong Island.
In the coming time, the Committee will continue to coordinate with relevant ministries and agencies to review and amend policies. In particular, Decree 87/2014 / ND-CP stipulating the attraction of individuals engaged in scientific and technological activities being Vietnamese living abroad and foreign experts participating in scientific and technological activities in Vietnam. Male.
We will also, together with the Ministry of Justice, review and amend the decree guiding the entry and return of Vietnamese nationality of overseas Vietnamese. This is also a very legitimate request and aspiration of the people outside, including many young expatriates, 2nd and 3rd generation born, raised abroad, but still carrying Vietnamese blood. ; and look forward to returning to naturalization Vietnam to be devoted to the country.
In addition, the Committee continues to coordinate with the concerned ministries and branches to organize conferences and seminars to create foundations and opportunities for people to return to the country to propose, contribute ideas and contribute to the succession. ...
Forming many associations, intellectual clubs, science and technology ... of our expatriates in most areas
In recent years, Vietnamese diplomatic missions abroad have cooperated closely with the Commission to carry out activities to gather overseas Vietnamese and encourage overseas Vietnamese to make practical contributions to their homeland.
According to Mr. Luong Thanh Nghi, for a part of overseas compatriots who still have difficulties in legal status, we will coordinate with representative agencies and authorities of host countries to find ways to overcome difficulties and overseas Vietnamese. You have a clear legal status. "Life is only stable when the legal status is good. That is one of the focus that we will have to do in the future, "Mr. Nghi emphasized.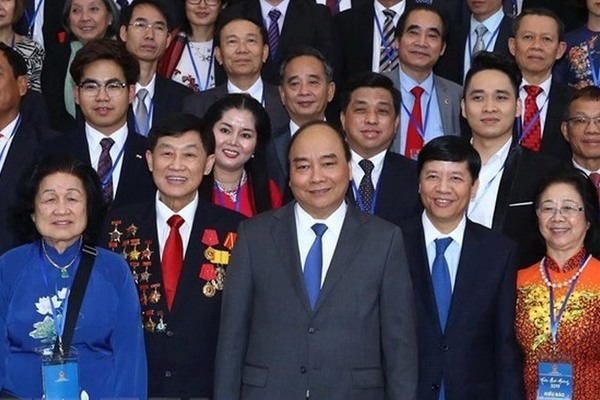 The state always expands the space for overseas Vietnamese intellectuals to return home and contribute to the country.
In fact, many overseas Vietnamese associations, intellectual clubs, science and technology clubs have been formed in most areas, especially in developed countries. With direct support from such missions, associations and clubs are active. First of all, it creates a playground for scientists and overseas intellectuals in those areas.
In addition, through these associations, expatriates can contribute to missions or return home with many ideas, especially in the context of the developing Science and Technology Revolution, if not taking advantage of it, would be very unfortunate. For example, in the silicon valley, there are currently more than 200 young Vietnamese working with a reputation for artificial intelligence, the Internet of Things and big data. How to connect and guide young people to play contributing to the country, requires great determination from the country; from representative agencies, and we must have attractive mechanisms and policies to attract you back ... Whether working in public or private, it is a valuable contribution of the overseas intellectuals. planing.
For some small areas where expatriates still have difficulty in union work, the Committee will also assist. It is noteworthy that the establishment of an association does not depend entirely on its will but also according to the laws of the host country. Therefore, we must work together with our people to find a mode of operation appropriate to the characteristics of the area and the law of that country.
However, the overall achievement will focus on three main areas. The first is to promote great solidarity and speed, first of all in the overseas Vietnamese together. The more united Kieu people are, the more stable their lives are and the more conditions they can contribute to the homeland. Secondly, to maintain the national cultural identity together. This is the national soft power that we must know how to preserve and promote, especially outside. Thirdly, promote the resources of scientific and technological knowledge and intellectuals in general for overseas Vietnamese.
"All these things we have been doing and focusing on in 2019, especially the promotion of overseas Vietnamese scientific and technological resources to serve the needs of domestic development," said Luong. Thanh Nghi is determined.
Hoang Anh