Experts doubt SOEs' can succeed with investment projects abroad

State-owned enterprises (SOEs) have been advised to remain cautious when making outward investments because the possibility of success is low.
Discussing measures to reform the state-owned sector, some economists said SOEs need to 'practice' by making investment in other countries, where they have to compete with foreign companies rather than enjoy preferences from the State as they do in Vietnam.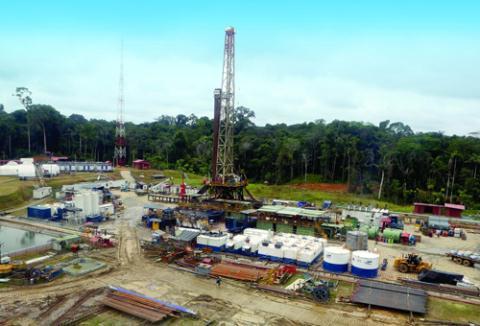 Many SOEs have made outward investment
However, the failure of many SOEs in implementing investment projects overseas has made them rethink.
Nguyen Van Ngai, vice rector of Hoa Sen University, cannot see high success. Even in home market, where SOEs can enjoy preferences, they are still 'short of breath' when competing with foreign invested enterprises, let alone foreign markets.
"Vietnam's SOEs can only think of making investment in underdeveloped countries. However, even in the markets, they will meet difficulties, because they have to compete with other foreign investors," Ngai commented.
He believes that it would be better for SOEs to gather strength to improve competitiveness in the home market.
If SOEs cannot well manage the capital abroad, this will harm the national economy, because SOEs use the state's money.
If SOEs cannot well manage the capital abroad, this will harm the national economy, because SOEs use the state's money.
"There have been so many bitter lessons about outward investments for SOEs to learn," Ngai said, mentioning the failure of the oil exploitation at Junine 2 Block in Venezuela.
He went on to say that Chinese businesses have gained big successes with their outward investments, but Vietnamese SOEs cannot follow the same way, because Chinese and Vietnamese enterprises have different strengths.
"They have technologies and business methods which are by far superior to Vietnam," Ngai commented.
In the long term, the private sector which will act as the major driving force of the national economy Ngai urged accelerating the SOE equitization process and changing their management model.
Sharing the same view with Ngai that private enterprises would be the major force of the national economy in the future, Dinh Trong Thinh, a respected economist, is more optimistic about SOEs' outward investments.
He said Vietnam is still not a developed country with big forex reserves, or high productivity surplus, and the national economy relies heavily on the foreign sector. However, Vietnamese enterprises still can enter the world market through niche ways to optimize their profits.
Thinh believes that Vietnam's SOEs should pioneer the movement of making outward investment, because SOEs have bigger capital and use higher technologies than private enterprises.
However, Thinh warned that SOEs would face difficulties and high risks, partially because Vietnam's SOEs do business based on short-term calculations rather than long-term development plans.
RELATED NEWS
Circular leverages foreign investors in SOE equitization
Fiscal deficit to stay high in 2019 due to delayed SOE divestment
Chi Nam