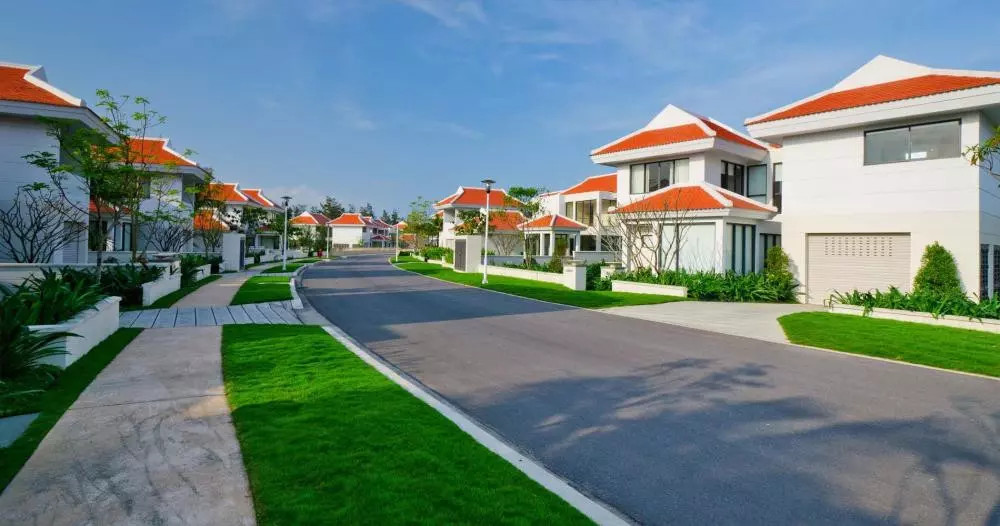 Though the tourism industry has returned to normal, many resorts remain empty. In Da Nang, Nha Trang and Phu Quoc, the number of guests booking rooms is still lower than expected.
Dang Van Hai, the manager of a resort in Phu Quoc, said the number of travelers to Phu Quoc has begun to increase, but the occupancy rate is still low. There are many resorts, which give travelers more choices.
He said resorts are competing with each other to attract guests. The projects there are similar to each other and in similar locations, so resorts mostly compete on price.
A report from a market analysis firm showed that there are signs of a condotel oversupply in Da Nang, Phu Quoc and Nha Trang. Just after two years of a boom, Phu Quoc has 10,000 4-5-star condotels. In Nha Trang, the risk of oversupply also exists.
Condotel developers offer high profits to investors, thus putting them at risk. Because of the pandemic, many developers cannot pay profits they committed to buyers before. As a result, conflicts have occurred.
In Vietnam, there is not a clear distinction between standard and high-end projects.
The big 'waves' in the real estate market have prompted investors to invest in condotels, but they have not paid attention to design and amenities, important products which determine brands.
Mauro Gasparotti from Savills Hotels Asia Pacific said that accommodation and tourism products remain monotonous and there are few products imbued with local culture and traditions.
The market is growing rapidly in scale with dense construction density. Many investors rush to develop luxury and wellness products though they don't have deep knowledge about the field and don't pay attention to other factors which affect project development.
Some analysts have pointed out the formation of large-scale integrated projects with a dominance of shophouses. The high number of products will cause difficulties unless projects are very carefully planned.
In Vietnam, many projects are competing in the same market segments and offering similar products. Many investors don't pay attention to quality but only to quantity, and apply a copy and paste approach. As a result, the projects lack focus.
The special feature of the resort industry is that it allows project developers to become creative and offer impressive and different products. This can be obtained not only by high-end products, but in all market segments, provided that projects are clearly positioned, well designed and well managed.
Risks
Vietnam's resort real estate development is overly hot compared with other regional countries, which means negative consequences in management, operation and environment.
According to the Vietnam Real Estate Association (VNREA), tourism real estate projects as of September 2021 were mostly in 15 localities, including Hoa Binh, Quang Ninh, Hai Phong, Thanh Hoa, Quang Binh, Hue, Da Nang, Quang Nam, Quy Nhon, Phu Yen, Nha Trang, Cam Ranh, Ninh Thuan, Binh Thuan, Ba Ria – Vung Tau and Phu Quoc (Kien Giang).
There were 239 tourism real estate projects, including VND297.128 trillion worth of condotel projects, VND243.990 trillion worth of villas, and VND154.245 trillion worth of shophouses. The total value of the three kinds of product was VND681.886 trillion, or $30 billion.
Resort real estate has shown signs of a decline in price and value since the end of 2018 due to the supply – demand imbalance. Meanwhile, a series of disputes have occurred, such as the breaking of commitments at condotel projects and legal bottlenecks.
Analysts noted that in the market, many investors have invested with borrowed money, and have had to sell real estate products to stop losses. There is a growing tendency of many businesses liquidating non-core products to take back investment capital.
Mauro Gasparotti from Savills Hotels Asia Pacific said there are three major factors hindering the recovery of tourism demand, including high inflation, flight cost increases and the slow recovery of the Chinese and Russian markets.
Demand is expected to fully recover by 2024. However, in addition to the problem about demand, Vietnam's tourism is facing another challenge – oversupply.
It is estimated that in the next three years, supply at tourism destinations would see an average growth rate of 20 percent per annum. With this high growth in supply, if demand doesn't increase proportionally, oversupply will occur.
Duy Anh