Exploring picturesque Ta Pa paddy fields from height

Blessed with lush green and yellow scenery, the Ta Pa paddy fields located in Tri Ton district in the Mekong Delta province of An Giang are proving to be a popular destination for a large number of visitors due to its picturesque landscapes.
The Ta Pa paddy fields of Tri Ton district are at their most popular during the rice ripening season between August and November, developing into one of An Giang's most popular tourism destinations.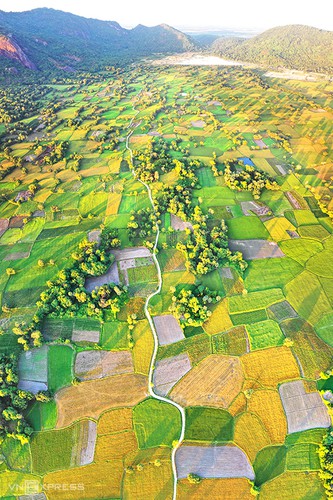 A main road weaves between the Ta Pa paddy fields, splitting them in two. From above, the road appears like a long silk thread.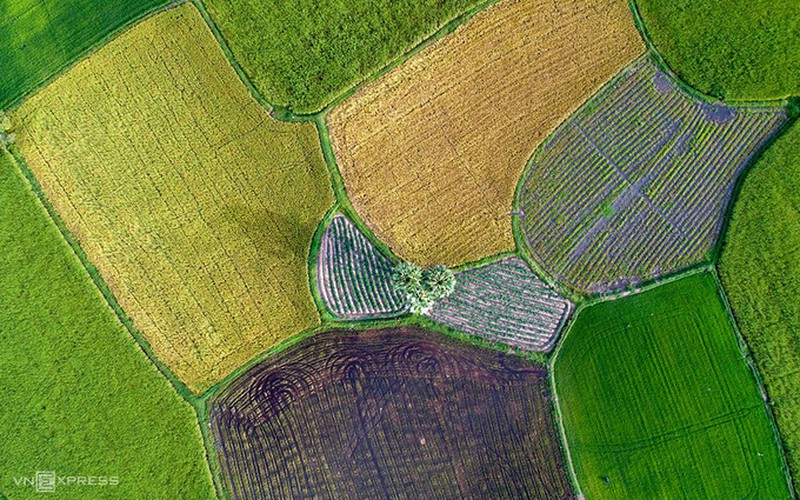 The vibrant blend of green and yellow colours from the paddy fields serves to create breathtaking scenery for visitors to enjoy.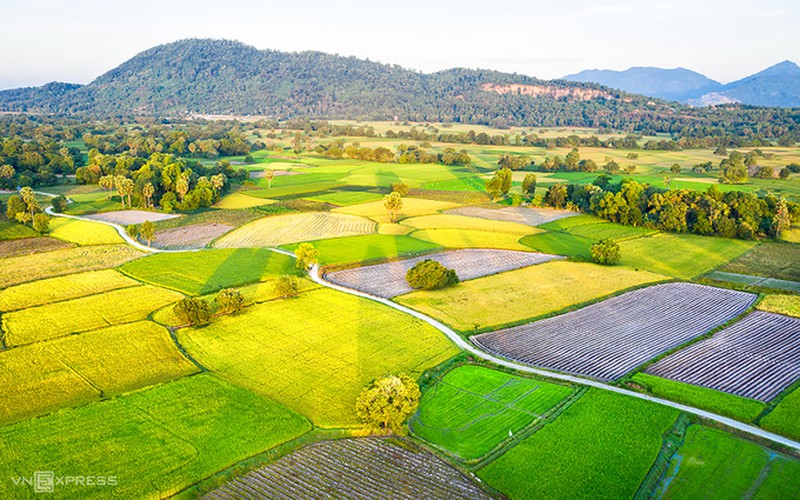 Many tourists prefer to experience camping trips on Co To mountain. From here, they are able to savour a panoramic view of the Ta Pa rice fields.
A local photographer notes that Ta Pa is entering its most beautiful stage of the year, meaning that tourists who use a camera or operate a drone will be able to snap some beautiful shots of the area's picturesque landscapes.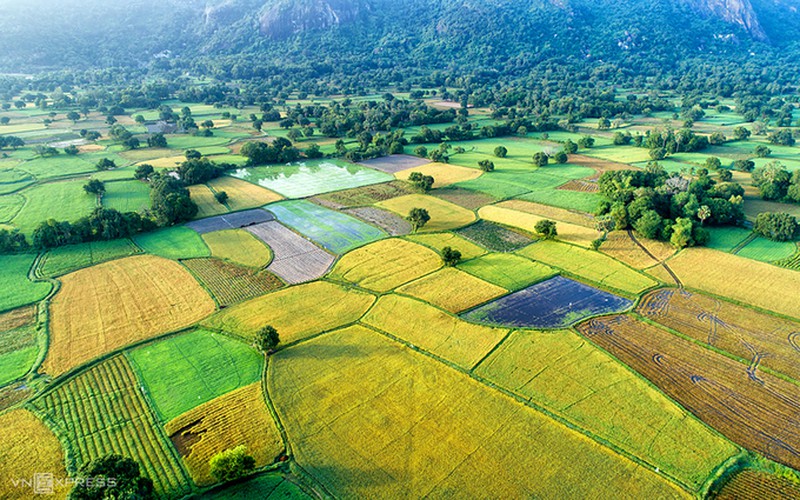 From above, one can see the rice fields stretching to the foot of Co To mountain.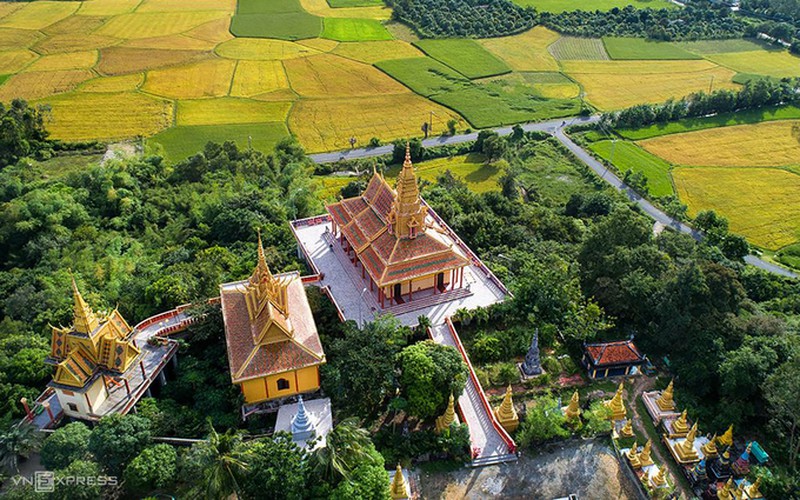 Tourists are also able to pay a visit to Ta Pa pagoda, a nearby Khmer Buddhist religious site.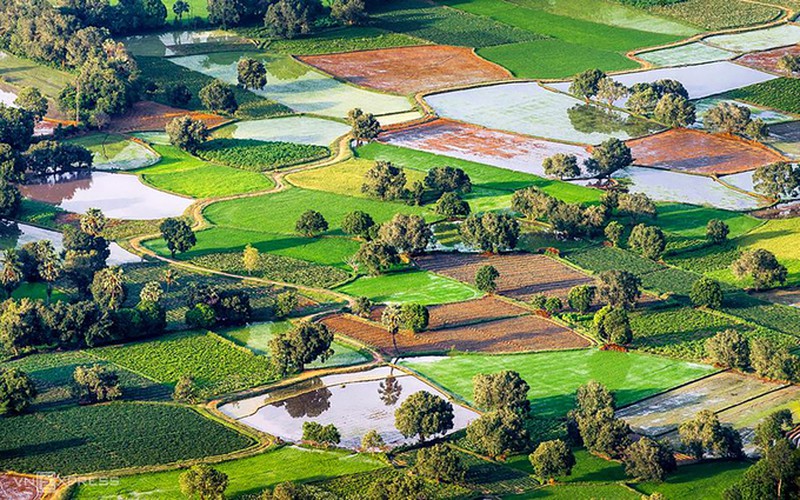 Another famous feature of An Giang is the province's palm trees.
VOV/VNE
With autumn upon us, thousands of visitors have begun flocking to the northern mountainous province of Yen Bai in order to enjoy some of the region's breathtaking scenery of ripe paddy fields.

At the end of September and early October, in Bac Yen district, Son La province, the golden terraced rice fields on the hillsides create a charming scenery.