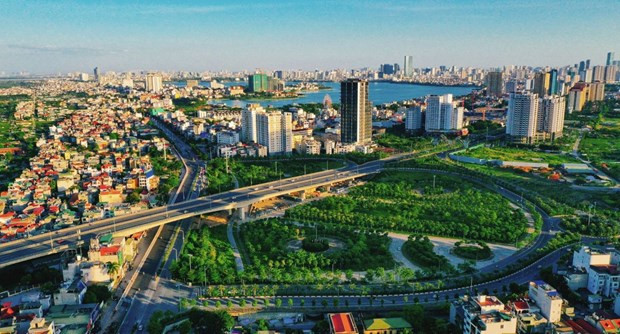 According to the Ministry of Planning and Investment's Foreign Investment Agency (FIA), there were 750 new projects granted investment licences worth over 4.1 billion USD, up 65.2% and 11.1% annually, respectively.
A total of 386 projects had their capital added for a total of 1.66 billion USD, a 19.5% increase in quantity and reduction of 68.6% in value against the same period last year. The growth, despite the associated decrease, reflected investors' confidence in Vietnam's business climate and decisions to expand their existing projects.
Also in the four months, foreign investors did 1,044 transactions of capital contribution and share purchases, with their contributed capital exceeding 3.1 billion USD, up 70.4% year-on-year. They invested in 18 economic sectors, mostly in processing and manufacturing with over 5.1 billion USD or 57.8% of their total investment.
The number of countries and territories investing in Vietnam in the period amounted to 77. Singapore took the lead by pouring close to 2.2 billion USD in the market, followed by Japan with nearly 2 billion USD and China with 752 million USD.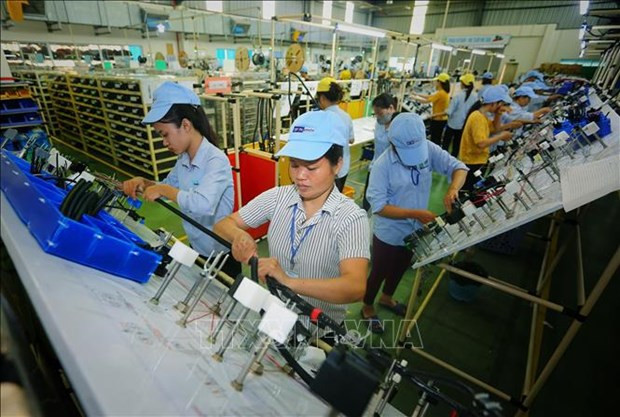 Producing electrical and electronic components at the Indian-invested Minda Vietnam Automatic Components Co., Ltd in Vinh Phuc. (Photo: VNA)
Hanoi was the top FDI investment destination with more than 1.1 billion USD. Bac Giang came second, followed by Ho Chi Minh City, Binh Duong, and Dong Nai.
The FIA said although exports of the FDI sector decreased, it still offset the trade deficit of nearly 8.3 billion USD of the domestic business sector and helped the country gain a trade surplus of about 5.2 billion USD in the first months of the year./. VNA