People who are worth VND500 trillion are listed among the top 30 richest persons in the US and the top 17 in China, according to Forbes. In Vietnam, such a person would be at the top.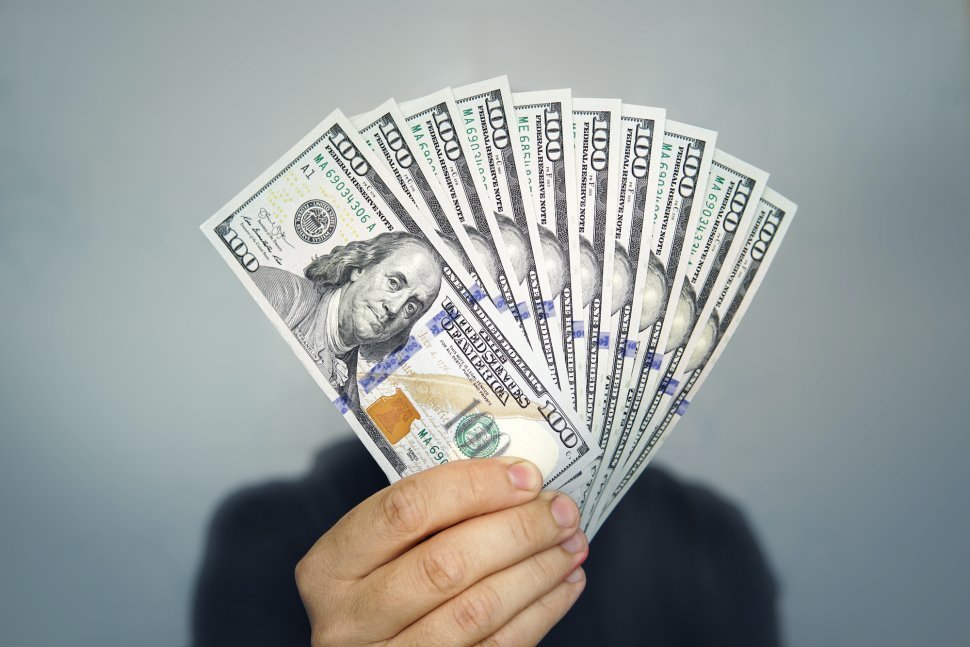 The business with chartered capital of VND500 trillion
According to the National Business Registration Portal, on May 20, a business was registered with charter capital of VND500 trillion. The business has three founding shareholders. Of these, Nguyen Vu Quoc Anh has contributed VND499.998 trillion, while the other two have contributed VND1 billion each.
On the same day, the three shareholders established another company with smaller charter capital of VND25 trillion. Nguyen Vu Quoc Anh contributed VND23 trillion.
The charter capital is much higher than that of Vietnam's leading corporations, including EVN and PetroVietnam. Vingroup, the largest private enterprise listed on the bourse, has charter capital of VND34 trillion only and capitalization value of VND400 trillion.
The Bank for Investment and Development of Vietnam (BIDV), the bank with the largest operation scale, has VND40 trillion in charter capital. The General Statistics Office (GSO) said Vietnam's economy might have value of VND7,430 trillion, or $321 billion.
With the capital registered, Anh is twice as rich as Pham Nhat Vuong, who is considered the richest Vietnamese, with stock assets valued at VND225 trillion.
A person with $21.7 billion in hand, according to Forbes, is as rich as Zhang Zhidong, the co-founder of Tencent, as well as Dustin Moskovitz, the founder of Asana and co-founder of Facebook, and Abigail Johnson, managing director of Fidelity Investments, the most powerful female billionaire in 2020.
According to Forbes ranking, an individual with $21.7 billion would be among the top 30 richest persons if he or she lives in the US, and the top 17 in China, top 7 in Russia, top 6 in Germany or France, top 5 in Hong Kong, top 4 in India or Japan, top 3 in Mexico or Italy, and top 2 in Sweden, Spain, Singapore, Chile, Canada, Austria, and Australia. In other countries and territories, this person would be the richest.
Anh said he is building an 'ecosystem' which will reach out to the globe, though his companies were set up only in late May.
Asked how he would mobilize capital of VND499.999 trillion within 90 days as required by law, the owner of the 'super business' affirmed that there are many ways to have this huge sum of money. For example, he can sell products to the market, mobilize capital from domestic and foreign investors, or sell shares of the companies.
People doubt that a Vietnamese business could be so large. In early 2020, a business was registered with charter capital of VND144 trillion. Later, the founder of the business admitted a mistake in registration, saying that the registrant was 'drunk'.
Scandals
Some scandals have occurred recently related to the advertisements of products. Hong Van and Quyen Linh, famous artists, apologized for 'misleading advertisements'. Meanwhile, Cong Vinh, one of the most famous footballers, stated that he will never represent soccer apps again.
Netizens on social networks have been stirred up by the news that Quynh Quynh, the wife of comedian Le Duong Bao Lam, was fined for selling fake goods. She has been forced to suspend her business for two months.
Billionaires getting richer

People who are worth VND500 trillion are listed among the top 30 richest persons in the US and the top 17 in China, according to Forbes. In Vietnam, such a person would be at the top.
As more and more money is pouring into the stock market, stock prices keep rising, which has helped make billionaires richer.
Ho Hung Anh is witnessing his assets increasing rapidly thanks to a sharp increase in Masan and Techcombank shares recently. Techcombank price increased by 1.3 percent in the last trading session of May to the new peak of VND53,700 per share, two times higher than six months ago.
According to Forbes, as of May 31, Anh had $2 billion.
Nguyen Duc Thuy has also become richer as his Thaiholdings share price has stayed at its record peak, and LienViet Post Bank (LBP) shares have also increased in price.
Thuy is holding 31.3 million LBP, worth VND930 billion. He is also holding 85.9 billion Thaiholdings shares priced at VND200,000 per share. As such, Thuy's stock asset value has surpassed VND18 trillion.
Meanwhile, Tran Dinh Long, with 864 million HPG shares, now has VND58 trillion, or $2.5 billion, a twofold increase in the last six months. According to Forbes, Long's assets had reached $2.6 billion as of the end of May 31.
Nguyen Van Tuan, CEO of Gelex (GEX), an electrical equipment manufacturer, has completed the purchase of 30 million shares to raise his ownership ratio from 11.57 percent to 17.7 percent. The transaction was carried out from May 28 to June 2.
With the price of VND20,000-22,000 per share, Tuan had to spend VND600-650 billion to acquire thid amount of shares.
Johnathan Hanh Nguyen has set up a cargo airline with capital of $100 million. IPP Air Cargo is a subsidiary of IPPG, established last March.
IPPG President Johnathan Hanh Nguyen is also President of IPP Air Cargo. The legal representative of the company is Le Hong Thuy Tien, his wife. 
Bao Anh

The Wealth-X and UBS reports did not disclose the exact names of billionaires, while the Panama Papers and the Bahamas reports included names in tax paradises.  

The flow of international capital has helped Vietnamese businesses grow quickly and build multi-sectoral businesses via big mergers and acquisition deals.