The Ministry of Planning and Investment's latest report found that production and business activities have been seriously affected by the Covid-19 pandemic.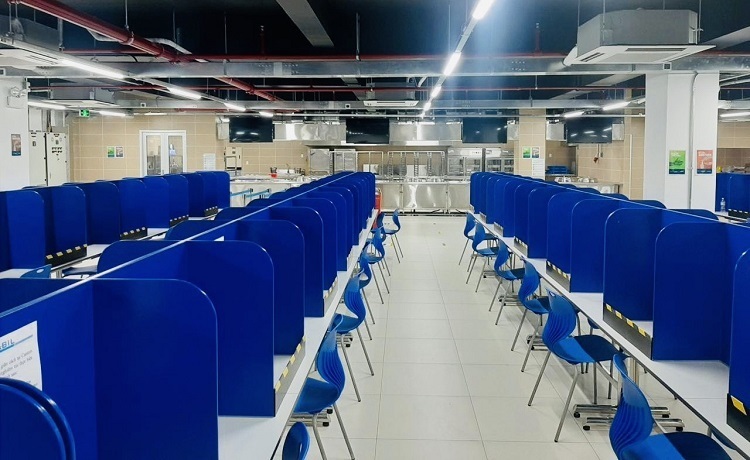 Many enterprises do not have enough money to pay workers, insurance premiums, loan interest and rent.
As many as 79,673 enterprises left the market in the first seven months of 2021, an increase of 25.5 percent over the same period last year. These included large enterprises, which analysts found alarming.
The number of enterprises with capital of VND20-50 billion that suspended operation during that time increased by 45.3 percent. The figures were 23.4 percent for enterprises with capital of VND50-100 billion, and 32.3 percent for enterprises with more than VND100 billion.
The Ministry of Planning and Investment (MPI) pointed out five major problems enterprises are facing: cash flow deficiency, high input costs, increased transportation costs, obstacles in goods circulation, interruption of production in industrial zones, and difficulties in accessing Government support packages.
According to the Can Tho Department of Industry and Trade, 9,800 out of 10,000 enterprises in the city have had to suspend their operation to prevent the spread of the virus.
In industrial zones (IZs) in Can Tho, 1,030 out of 1,090 enterprises, or 94.5 percent, have to temporarily stop operation. More than 65,000 workers have had to take temporary leave. As for enterprises outside IZs, only six enterprises with more than 100 workers each and 34 enterprises with less than 100 workers are maintaining operation at a moderate level.
Some enterprises in Can Tho which closed for the last month described their situation: "We are on the verge of bankruptcy, enterprises are about to die. 'Difficulty' is an unreasonable word to talk about our conditions, because it is too mild."
The situation is very serious in Binh Duong province, which has a high number of Covid-19 infections, 50,000 out of a population of 2.5 million. Many businesses have suspended operation, especially in IZs.
A report from the Binh Duong Customs Agency found that the number of customs declarations from July 15 to August 15 dropped by 42 percent, while import/export turnover fell by 32 percent compared with the month before.

A report from the Binh Duong Customs Agency found that the number of customs declarations from July 15 to August 15 dropped by 42 percent, while import/export turnover fell by 32 percent compared with the month before.
More than 2,000 enterprises regularly go through customs procedures at the agency. However, more than 600 of them have suspended operation since mid-July.
According to the Vietnam Business Association (VBA), from June 10, 2020 to now, about VND600 trillion worth of outstanding loans at 14 large credit institutions have been affected by Covid-19. The figure would be much higher if calculating the outstanding loans of the entire banking system. Many loans are likely to become bad debts.
According to Vietnam Plastics Association (VPA), there are 3,000 enterprises in the plastics industry with 300,000 workers. Seventy percent of them are located in HCM City and neighboring provinces such as Dong Nai, Binh Duong, Long An and Tay Ninh.
Because of the pandemic, more than 50 percent of enterprises have had to shut down or have maintained production at a moderate level, so they either don't have revenue, or have seen revenue plummet.
The Hanoi Small and Medium Enterprise Association conducted a quick survey on nearly 1,500 member enterprises in the city in June 2021 and found that only 1.41 percent of enterprises were operating well during the pandemic, while over 57 percent were operating at a moderate level, and 2.6 percent had temporarily stopped operation or were following procedures for dissolution.
Enterprises cited problems hindering operation, including congestion of goods in circulation and transportation; lack of input materials; increase in input material prices; lack of access to bank loans; additional expenses for pandemic prevention and control; and high and changing land price rents.
The Vietnam Logistics Association (VLA) reported that businesses are suffering because of high expenses. The expense on Covid-19 testing alone is very high.
A transportation firm with 150 drivers has to pay VND300 million in testing fee every month. This is estimated to cost at least VND100 billion a day to the member companies of the association.
Goods circulation is a common complaint. It is very difficult to carry goods, especially on routes to seaports, because of the lack of uniformity of pandemic prevention and control methods applied by different localities.
MPI said it has proposed the establishment of a special taskforce to be in charge of solving problems faced by enterprises. 
Tran Thuy

Business associations and industries have repeatedly asked commercial banks to ease lending interest rates to share difficulties with them in the Covid-19 pandemic.

Vietnam's tax agencies and banking groups are taking more drastic concerted efforts to buttress the domestic economy and foster resilience against the current wave of COVID-19 infections.