Economic indexes show the situation is getting worse in the country. The most concerning issues are social distancing extensions and other restrictions.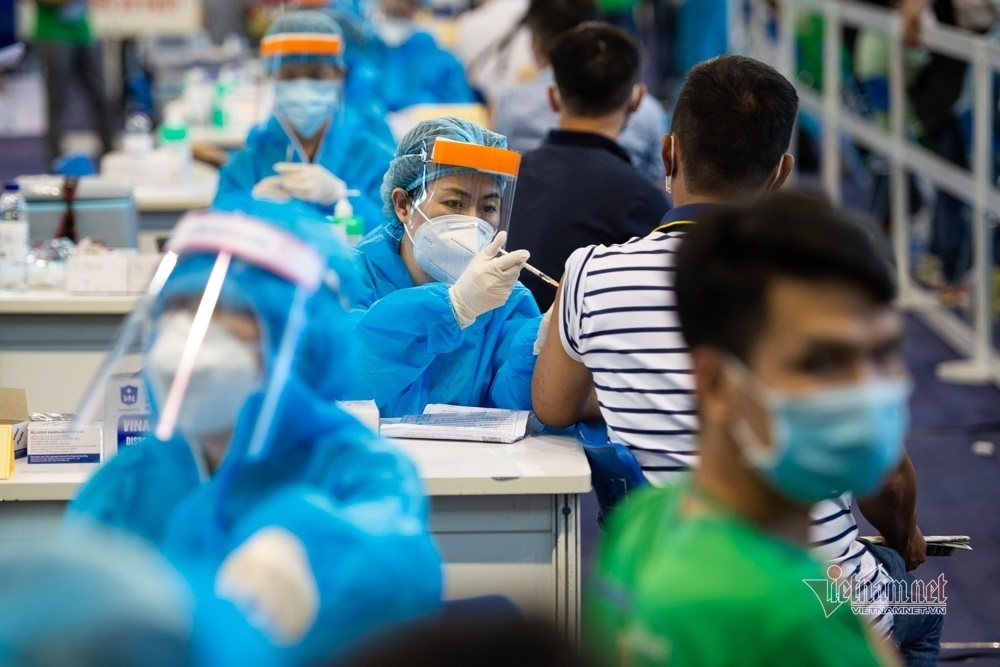 A report on socio-economic development in August and the first eight months released by General Statistics Office (GSO) several days ago showed that economic indexes are getting worse, including industrial production, total retail turnover, number of businesses leaving the market, and disbursement of public investment.
The strong fourth Covid-19 wave and continued social distancing campaigns have caused production and business activities to suffer heavily, especially in southern provinces.
As many as 85,400 businesses left the market in the first eight months of the year, up by 24.2 percent compared with the same period last year. Of the total number, 24,000 businesses were in HCM City, accounting for 28.1 percent, an increase of 6.6 percent.
Meanwhile, 43,200 businesses have suspended operation for indefinite time, accounting for 50.5 percent.
The statistics office stressed that the reported figures don't truly reflect the real situation. As many cities and provinces are imposing social distancing, businesses are not able to follow necessary procedures for dissolution.
Regarding industrial production, the index in August fell by 4.2 percent compared with July and 7.4 percent compared with the same period last year. However, the industrial production index in the first eight months of the year increased by 5.6 percent over the first eight months of 2020.
As for public investment, the implemented capital from the State Budget in August was estimated at VND34.9 trillion, a decrease of 24.7 percent from the same period last year. The figure was VND244.9 trillion in the first eight months, or 51.1 percent of the yearly plan, down by 0.4 percent.
The purchasing power of the economy also saw a sharp fall with total goods and service turnover in August falling by 10.5 percent compared with July and 33.7 percent compared with August 2020. This is rarely seen, if noting that these figures increased by over 10 percent in previous years.
Export turnover in the first half of the year increased significantly, but began slowing down in July. It was $26.2 billion in August, down by 6 percent from July.
However, exports remain a bright spot in the picture of the national economy. Vietnam exported $212.55 billion in the first eight months, up by 21.2 percent.
Analysts say that economic growth is facing great challenges because of Covid outbreaks in many provinces and cities.
Speeding up vaccination rate
Experts point out that it is an impossible mission to reduce the number of Covid-19 cases to zero, and that it's necessary to find solutions to 'live with the pandemic'.
If so, Vietnam needs to design a roadmap for gradual reopening. The scenario must be associated with the pace of vaccinations. Vietnam won't be able to open if the vaccination rate remains low.
HCM City and many southern provinces have been experiencing social distancing for several months, but the number of cases is still increasing. However, if the localities did not impose social distancing, the numbers of infections and deaths would be even higher. Social distancing, therefore, has been necessary while waiting for vaccines.
An economist noted that vaccines are the only solution to save businesses and workers. In September, 2021, HCM City needs to give second shots to all shippers, workers in the transport and logistics sector, merchants, sellers at traditional markets and supermarkets, and workers in 17 industrial zones (IZs) and export processing zones (EPZ), he said.
If so, shops can reopen and workers can return to production. Enterprises will no longer have to implement the costly 'three on-site' production mode. 
Luong Bang

Prime Minister Pham Minh Chinh signed a decision to establish the Prime Minister's special working group to remove difficulties for businesses and people affected by the Covid-19 pandemic.

Businesses are suffering from both the impact of the pandemic and the government's control measures and policies to repel the former.